Sports update for this weekend. 🚀🏃‍♂️🏃‍♀️⚾️🚀 Here is an updated track schedule for the Junior High District Track Meet held here in Wellington. Please note the meet has been moved up to a 9am start. The high school baseball game against Nazareth has been moved to 1 PM tomorrow (Saturday) due to weather and conflicts. The alumni baseball game will be played at 6 pm on Saturday.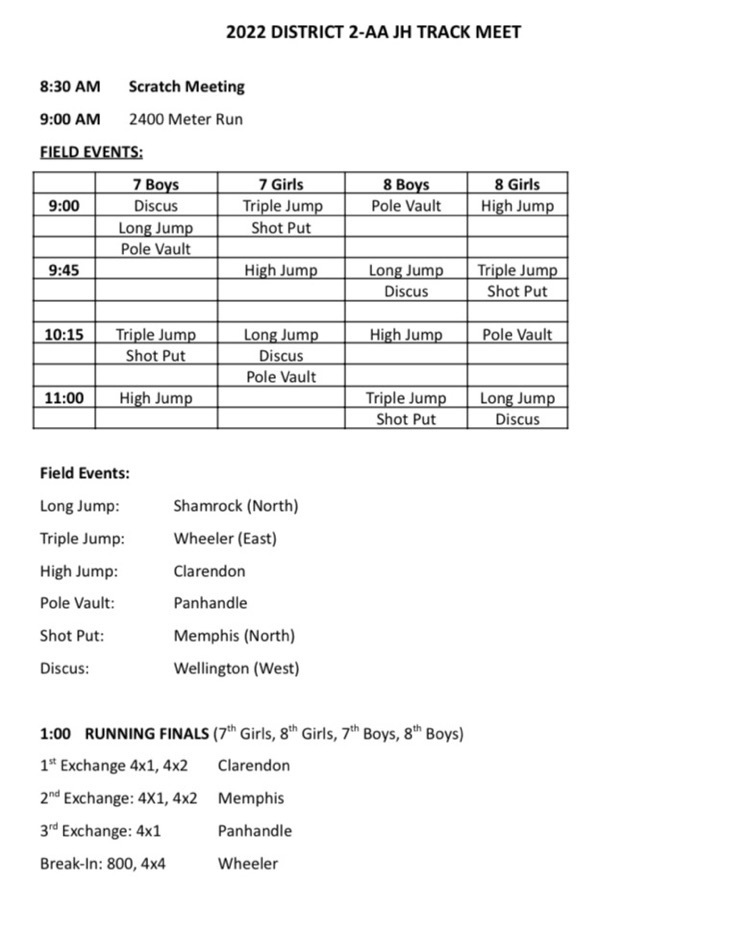 Skyrocket TENNIS 🎾 is headed to REGIONALS. Get your regional qualifier shirt now by clicking on the link below. Store closes on Monday, 4/4 at 2:00pm. No extras will be ordered. Regional qualifiers are listed on the back of the shirt! 🚀🎾❤️
https://gogearup.io/wellington-rgtn22

Bobcat Relays in Childress is tomorrow for high school. Field events start at 2:30pm and running events start at 6pm. Go Rockets and Lady Rockets! 🚀🏃‍♂️🏃‍♀️🚀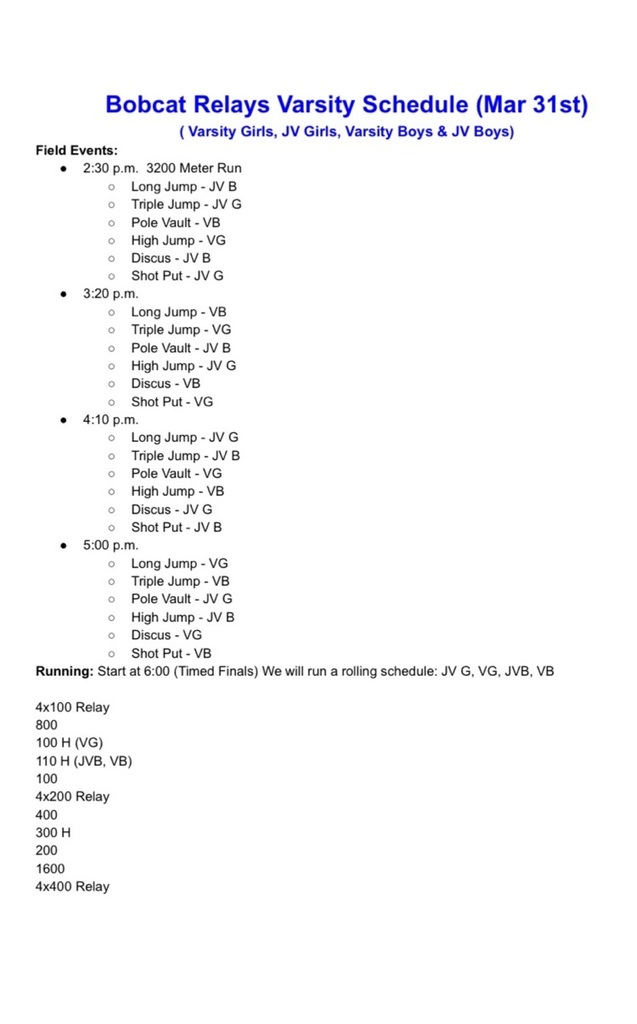 Skyrocket golf was the 2nd place team in Shamrock today. The team includes Caleb Weinette, Dakota Marshall, Hunter Stark, Conner Kane, and Caleb Strickland. Caleb Weinette was the 2nd place medalist. Conner Kane is not pictured. Congratulations! 🚀⛳️🚀

It was another successful day for Skyrocket tennis. Fabian Pina and Bryant Tarver defeated the team from Wheeler 7-5 and 6-3 to win second place in boys doubles advancing to regionals with the district champion team also from Wellington, Nixon Folk and Carson Tarver. Madeleine Kane defeated Ford from Panhandle 6-0 and 6-0 to win second place in girls singles advancing to regionals with the district champion also from Wellington, Summer Owens. Wellington boys and girls both win the district titles in tennis with the boys finishing with 75 points and the girls with 55 points. WHS had 11 tennis players advance to regionals which will we played on April 11 and 12th at Rebel Tennis Center in Amarillo. It's a great day to be Rockets!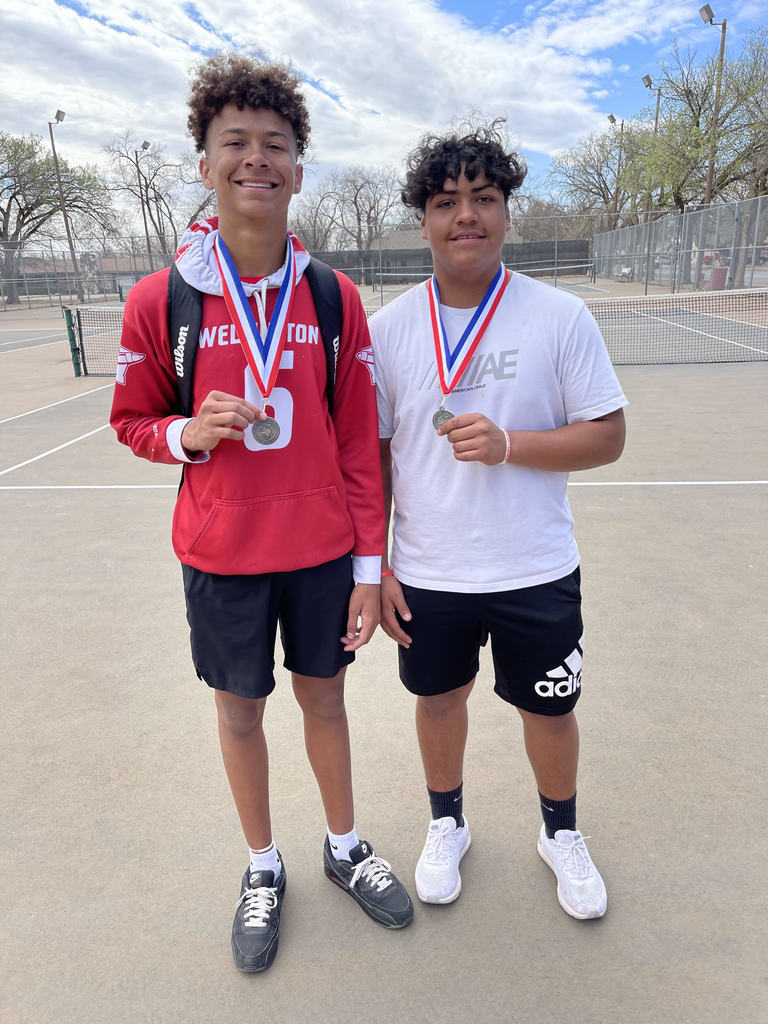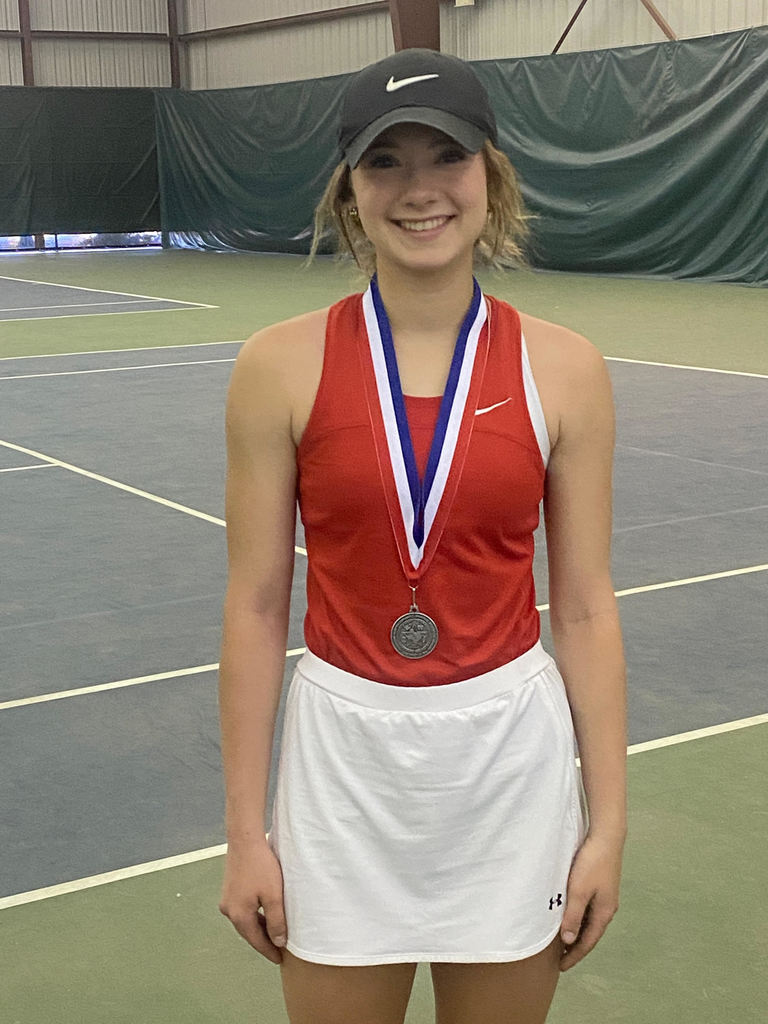 WHS Student Council collected 100 boxes of cereal for Wellington Opportunity Center during their annual cereal drive.  Pictured are Madison Waters—President, Marlene Jantes—Vice President, Isabella Rodriguez—Treasurer, and Desyre Sanchez—Member. The sophomore and senior classes tied for being the class that brought the most boxes. They will get a long lunch.

WHS had a successful day at the district tennis meet today at the Amarillo Tennis Center. 🚀🎾🚀 Kayden Valles is the district champion in boys singles advancing to regionals. Gael Rodriguez finished in 4th place. Summer Owens is the district champion in girls singles advancing to regionals. She defeated Madeleine Kane who will have a playback tomorrow at 11am in Amarillo against the player from Panhandle. The winner will advance to regionals with Summer. The boys doubles team of Nixon Folk and Carson Tarver are the district champions as they defeated Fabian Pina and Bryant Tarver. Fabian and Bryant will have a playback against Wheeler tomorrow at 10am in a match played here in Wellington. The winner will advance to regionals with Nixon and Carson. The mixed doubles team of Audrey Jones and Barret Phillips finished in 2nd place advancing to regionals. Jontae Roland was the district champion in JV boys singles.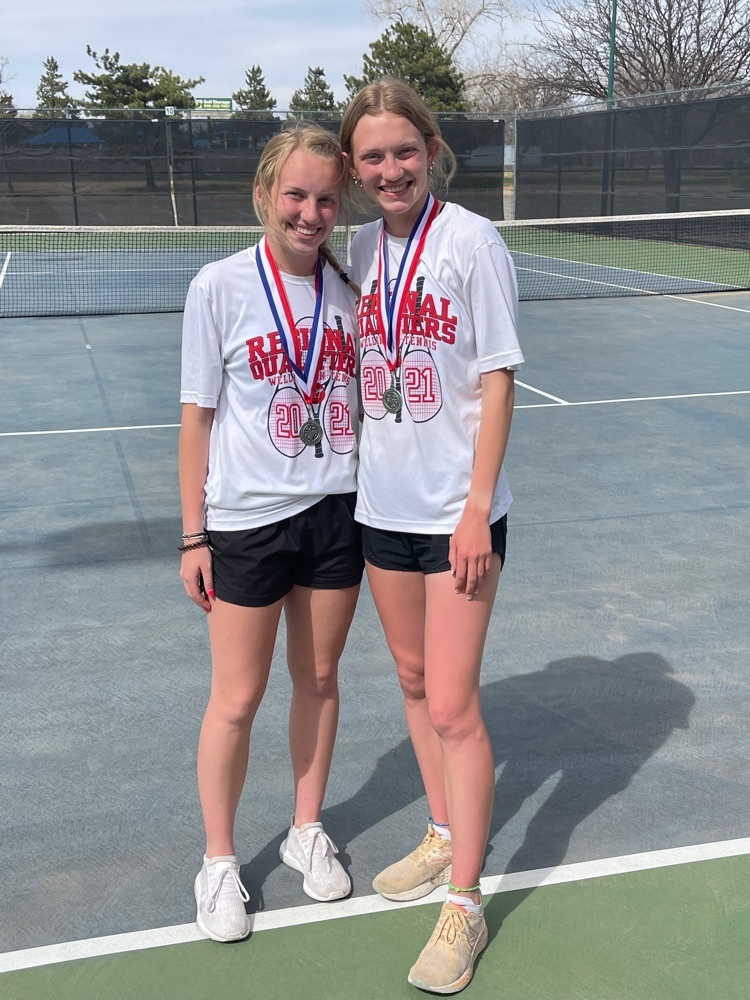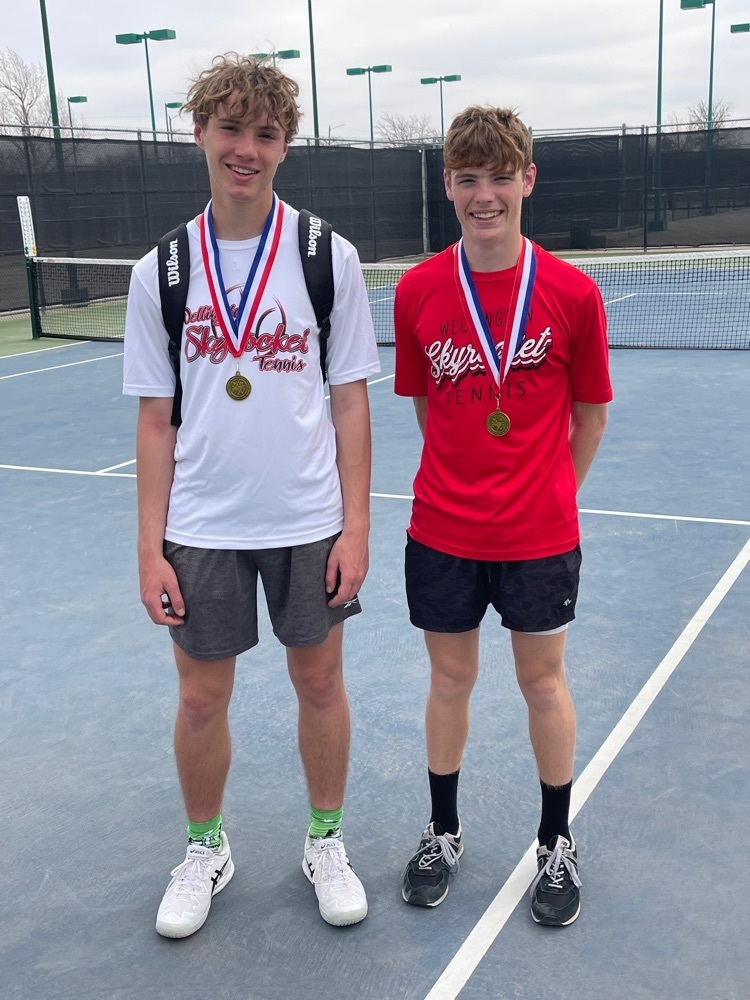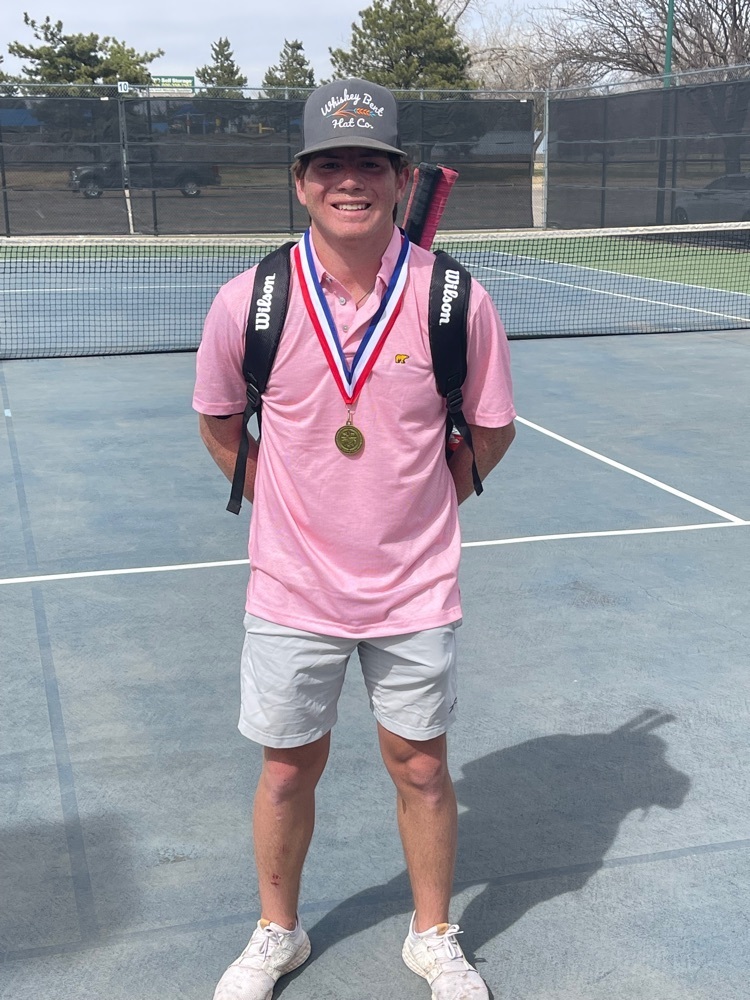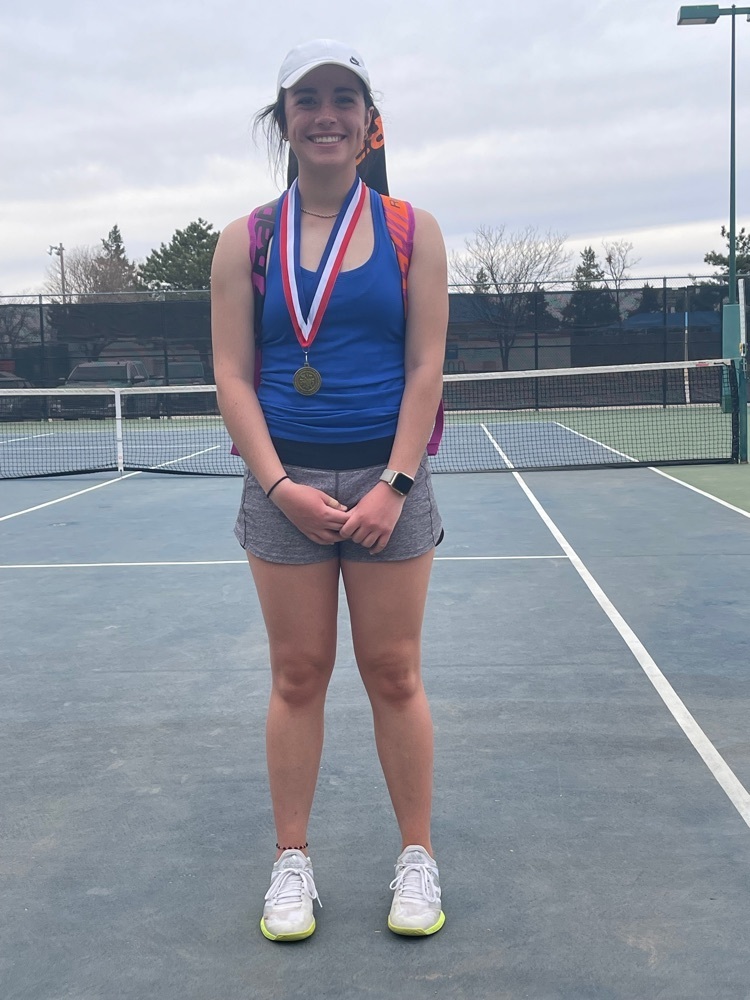 Wellington High School will present The Miracle Worker at The Ritz TONIGHT, Monday, March 28 @ 7pm. Come support these amazing kids before they head to the Area competition. The Ritz WILL have the concession stand open TONIGHT. There will be no admission charged, but donations will be accepted at the door to support the Theatre Arts Department at WHS! Come enjoy the show! You don't want to miss it!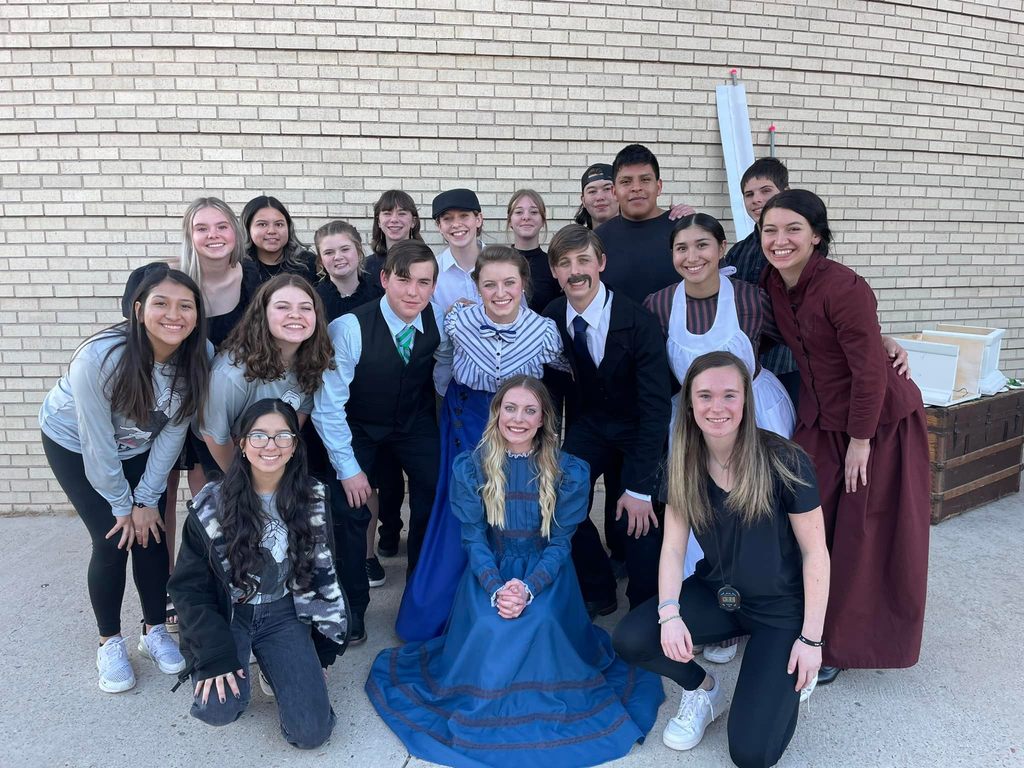 Skyrocket baseball run ruled Claude today 12 to 1! Great job Rockets! 🚀⚾️🚀

Congratulations to our 2022-2023 WHS and WJHS Cheerleaders!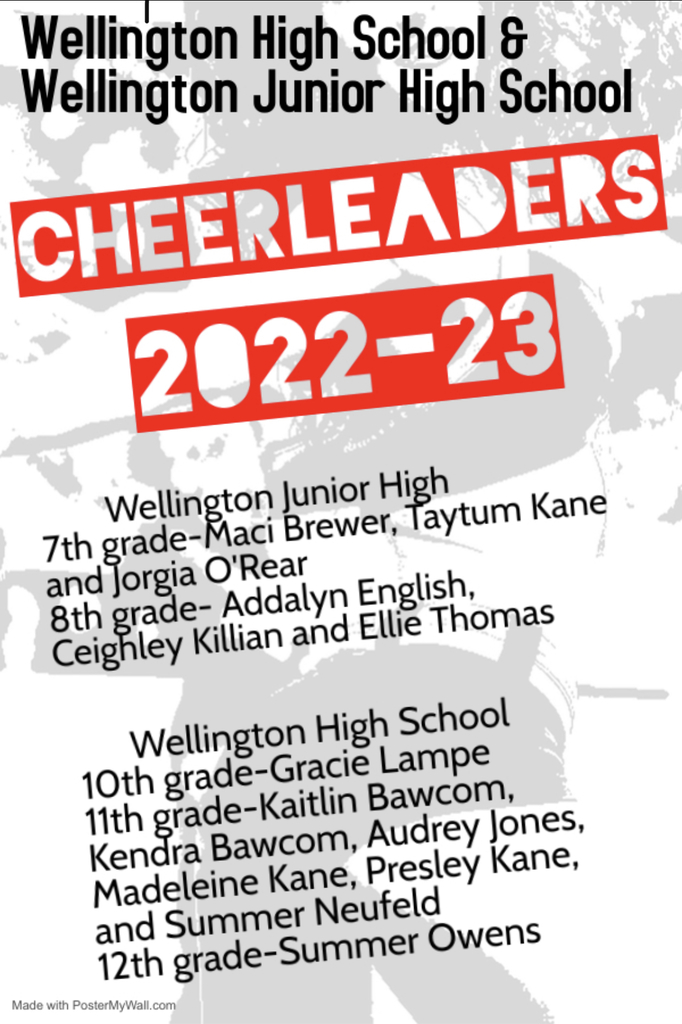 Skyrocket baseball opens district play in Claude today at 4:30pm. Check back here for an update after the game. Go Rockets!

WHS has 13 young ladies trying out for varsity cheerleader today! Tryouts in front of the student body are open to the public and will be around 11:10am in the high school gym. Girls will then have an individual tryout in front of the judges sometime after 2:30pm. Our eight varsity cheerleaders for the 2022-2023 school year will be posted on the WHS and WJHS Facebook pages as well as the Wellington ISD app at 5pm. As a reminder, our cheerleaders are chosen by 50% judges evaluation, 35% teacher evaluation and 15% student body vote. Best of luck to all 13 girls. It takes a lot of courage to try out and you are all winners in our book no matter the outcome.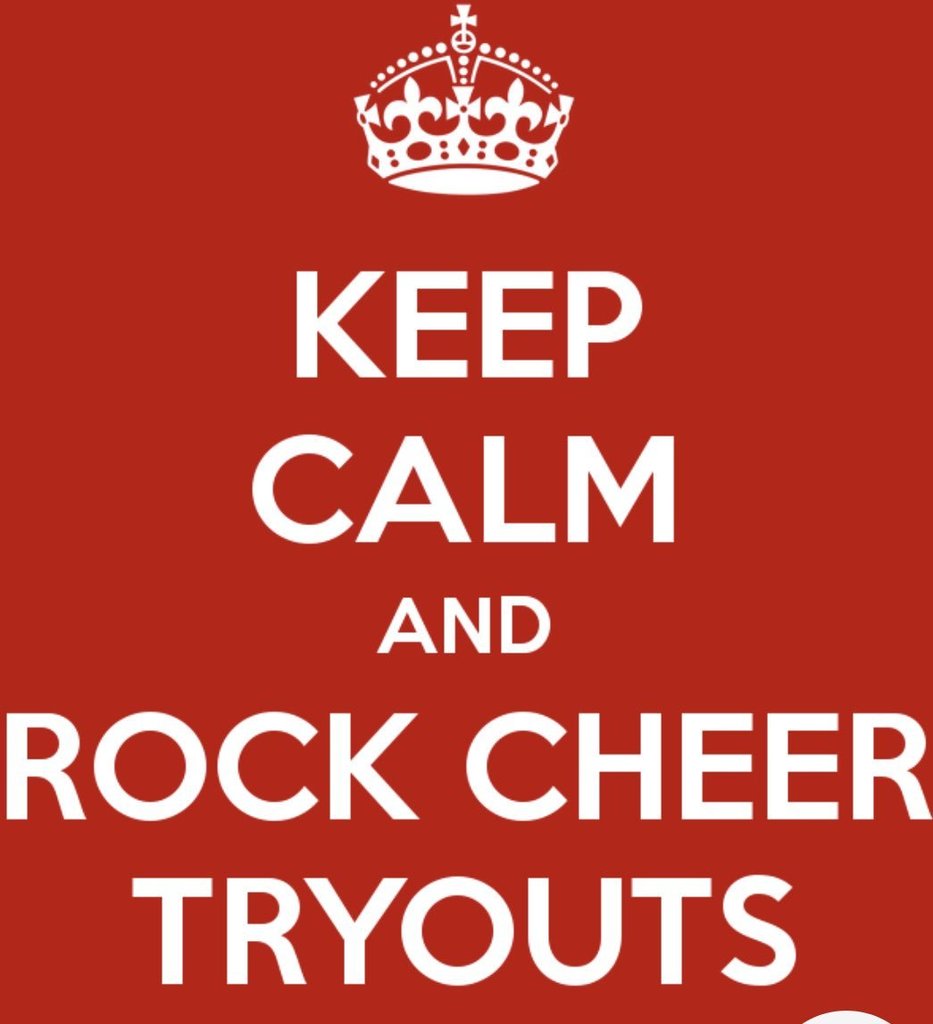 23 of our best and brightest represented Wellington High School at the District UIL Academic meet in Shamrock today. 13 students advanced to regionals and are designated with an *. Results included the following: Spelling (coached by Karoline Ashmore) Luis Moreno - 1st * Marlene Jantes - 2nd * Caleb Weinette - 3rd * Rileigh Henard - 4th * 1st place team * Ready Writing (coached by Karoline Ashmore) Madeleine Kane - 3rd * Calculator Applications (coached by Katie Page) Jordan Nation - 3rd * Caleb Weinette - 7th Miranda Granadoz Hunter Stark 2nd place team Accounting (coached by Jill Dugan) Barret Phillips - 1st * Jacey Clark - 3rd * Current Issues and Events (coached by Skyler Warrick) Nick Self - 1st * Rileigh Henard - 6th Summer Owens - 8th Team - 2nd Place Science (coached by Brandi Weinette) Jontae Roland - Top Score: Physics * Poetry (coached by Czrena Watts) Summer Owens - 2nd * Lisette Vela - 6th Social Studies (coached by Creighton Henderson) Nick Self - 1st * Martin Perez - 4th* Creighton Killian* 1st Place Team* Informative Speaking (coached by Marnie Kane) Lisette Vela-6th Congratulations to all these amazing students!

Madison Waters showed her lightweight cross steer at the Austin Stock Show this week. Great job representing WHS! 🚀🐄🚀

Lady Rockets and Rockets are competing in the Vega track meet today. Good luck red! 🚀🏃‍♀️🏃‍♂️🚀

WHS hosted a tennis tournament today as a final tune up before the District tournament next week! Kayden Valles dominated boys singles winning 1st place. Kyla Kane and Presley Kane defeated Madeleine Kane and Summer Owens in a tight 8 to 6 match winning girls doubles today. Wellington wins 1st and 2nd. Nixon Folk and Carson Tarver defeated Fabian Pena and Bryant Tarver winning boys doubles. Wellington goes 1st-3rd as Travon Lewis and Jontae Roland finish in 3rd place. Audrey Jones And Barret Phillips finished in 2nd place in mixed doubles only falling to the team from Miami. Jossaline Cervantes and Miguel Rincon finished in 4th place in mixed doubles. Congratulations! 🚀🎾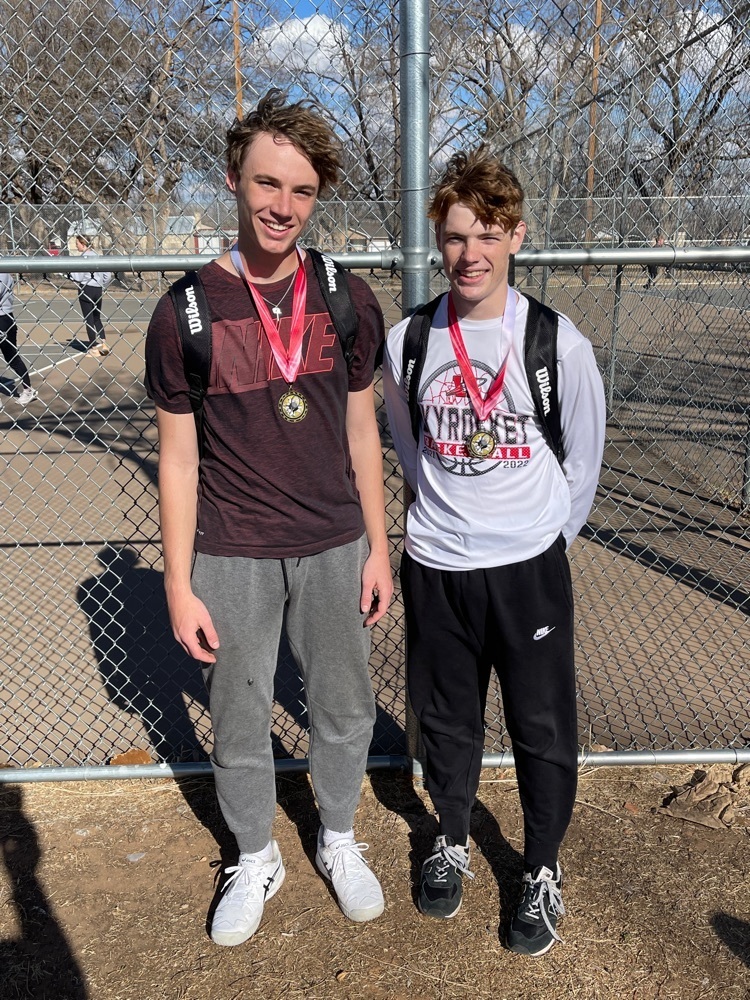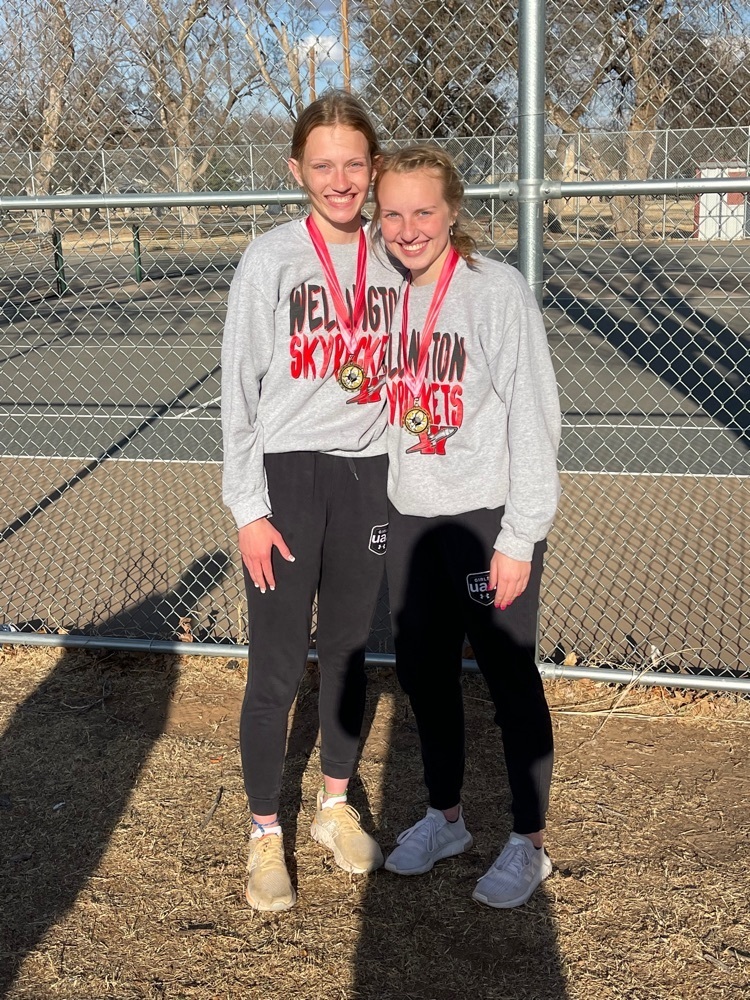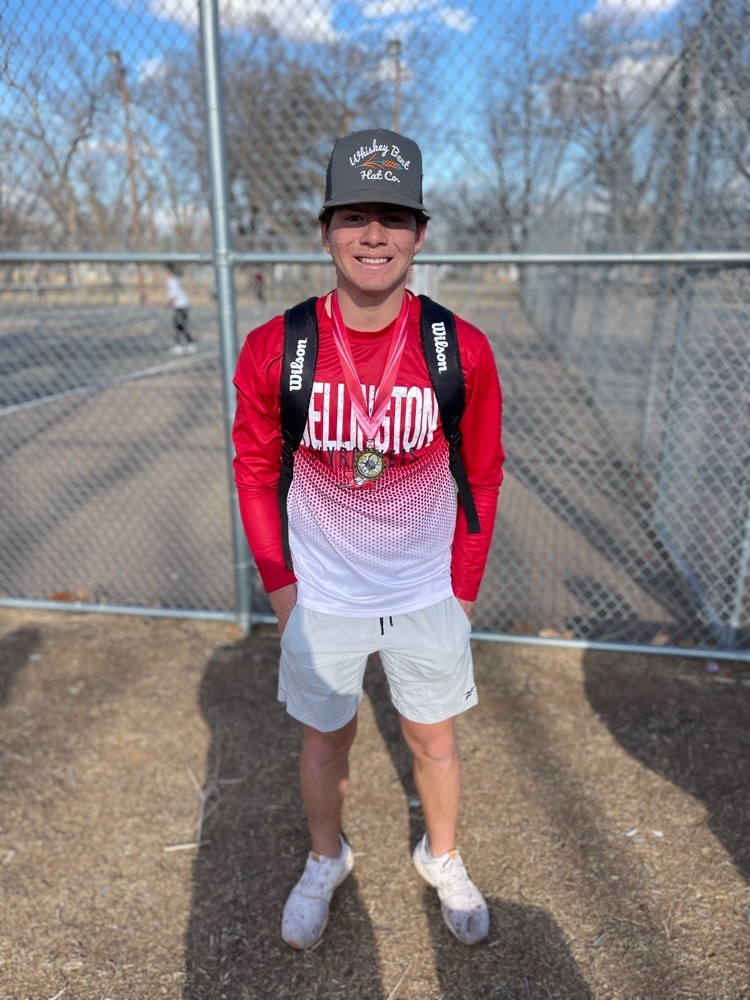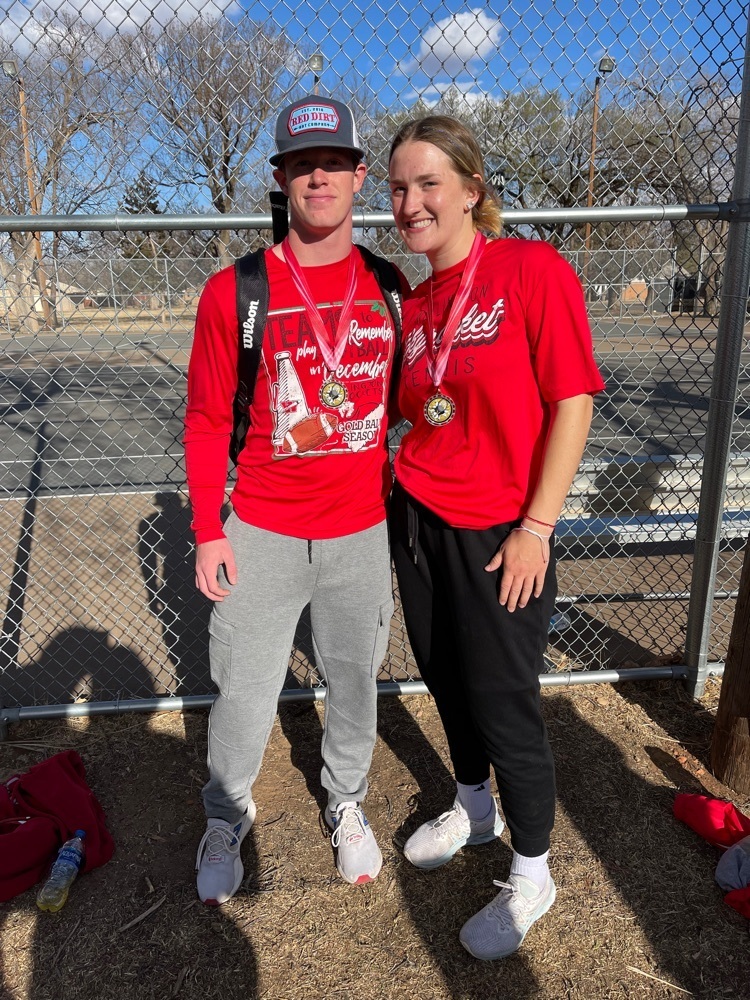 After round one of district golf today in Childress, Caleb Weinette is sitting in first individually leading our Rocket golf team to 2nd place. Others on the boys team with Caleb are Dakota Marshall, Hunter Stark, Caleb Strickland, and Conner Kane. Our Lady Rockets are in third place and were led by Kaitlin Bawcom. Others on the team with Kaitlin are Kendra Bawcom, Briley Waters, Emma Flores, and Summer Neufeld. The second and final round of district golf will be played on April 4th in Amarillo. Keep working hard Rockets and Lady Rockets! 🚀⛳️🚀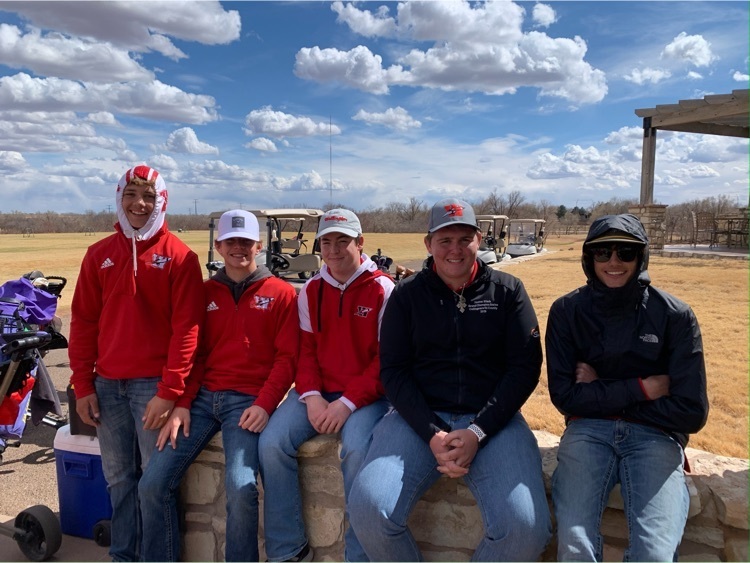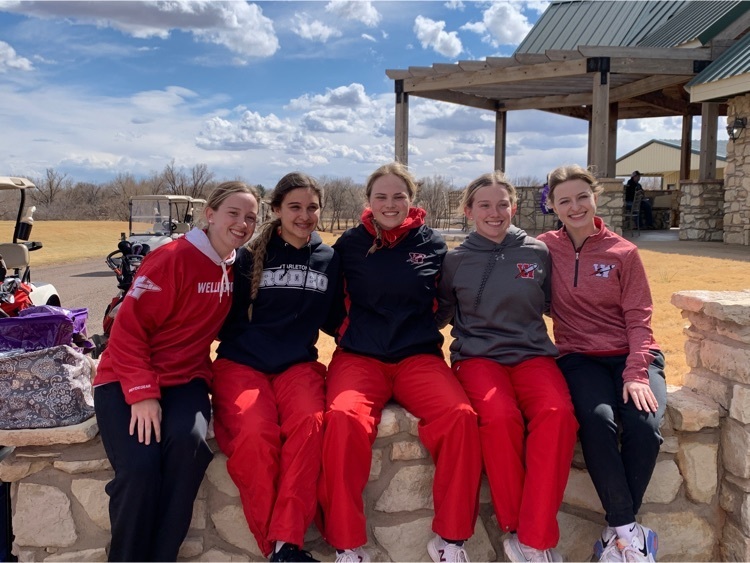 The district opening baseball game scheduled for today in Memphis has been postponed to a later date.

Save the Date! Pageants will be on Sunday, April 24th @ 2pm in the WHS Auditorium Little Miss Wellington 2022 (for Wellington Elementary girls in Kindergarten-2nd grades) Junior Miss Wellington 2022 (for Wellington Elementary girls in 3rd-5th grades) Teen Miss Wellington 2022 (for Wellington Junior High girls in 6th-8th grades)