Briley Waters showed steers at the Tri State Fair in Amarillo this weekend. She showed a lightweight shorthorn steer and a lightweight American steer. 🚀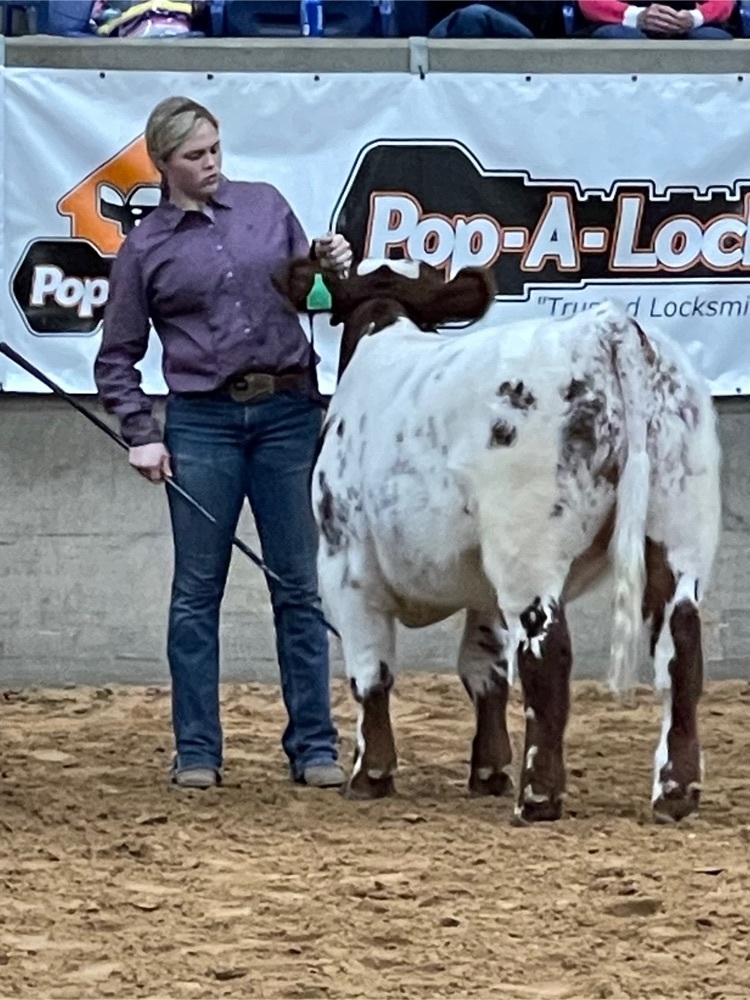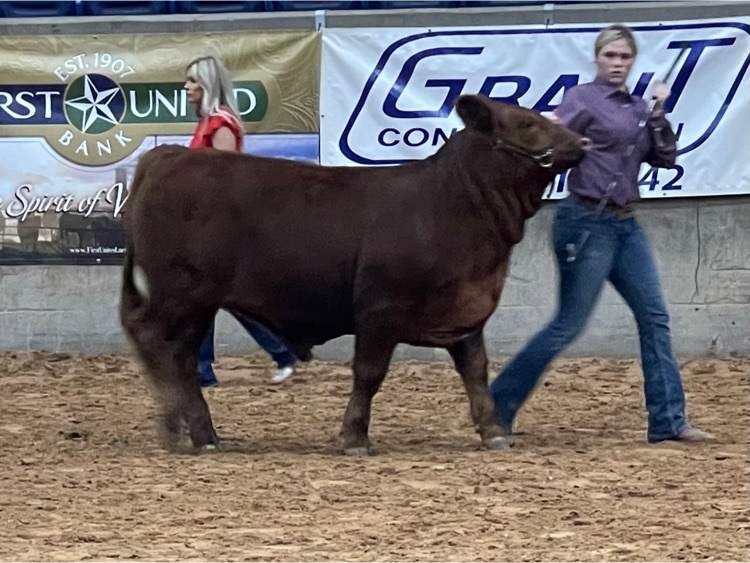 Here is this week in athletics. As a reminder, Skyrocket varsity football is off this Friday. 🚀🏈🏃‍♀️🚀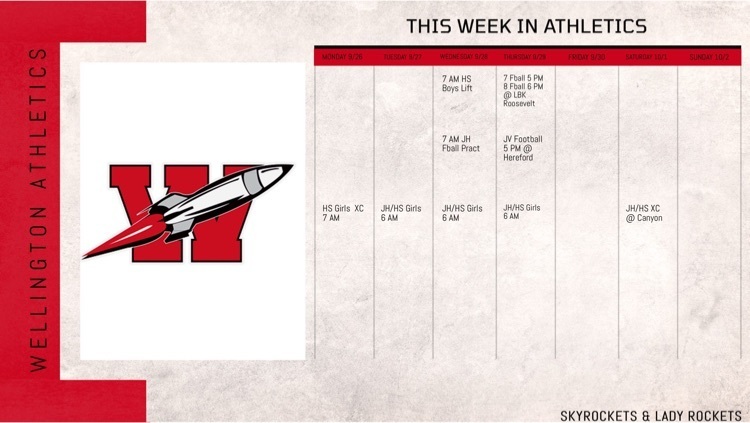 As a reminder, Fall Break is tomorrow (Monday, September 26th). Enjoy the three day weekend! Wednesday is our annual Title 1/Fall Parent Meeting. Join us from 5 to 6pm. Your student's 2nd period teacher will have their report card. Refreshments will be served in the food lab.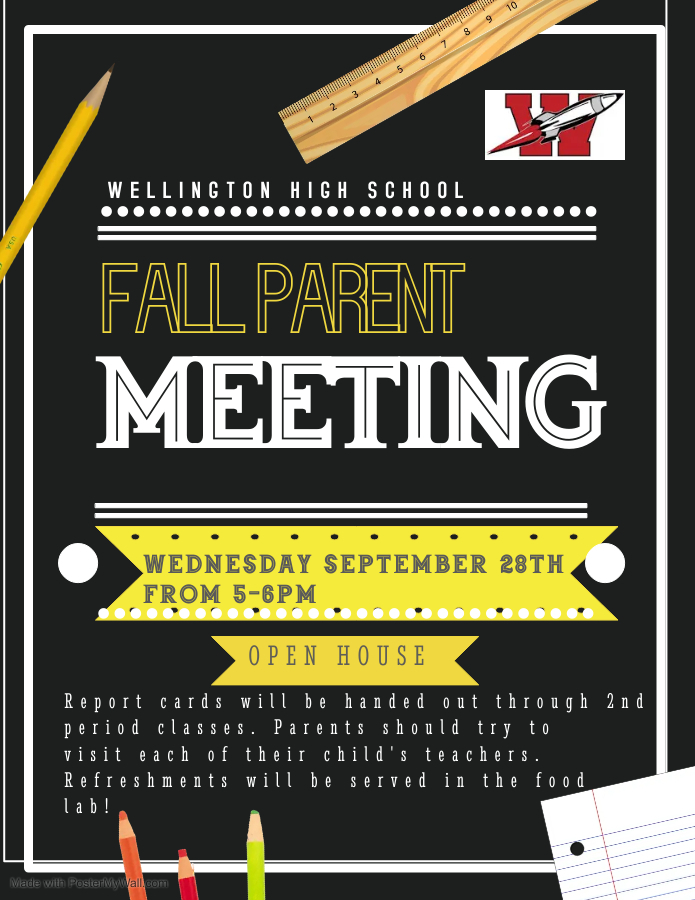 Our very own WHS Senior, Summer Owens, won the title of Miss Southlake's Oustanding Teen tonight! Summer also won the award for best overall talent and red carpet/onstage question. As Miss Southlake's Oustanding Teen, Summer will compete for the title of Miss Texas's Outstanding Teen in the summer of 2023. Congratulations Summer! We are so proud of you! 🚀👑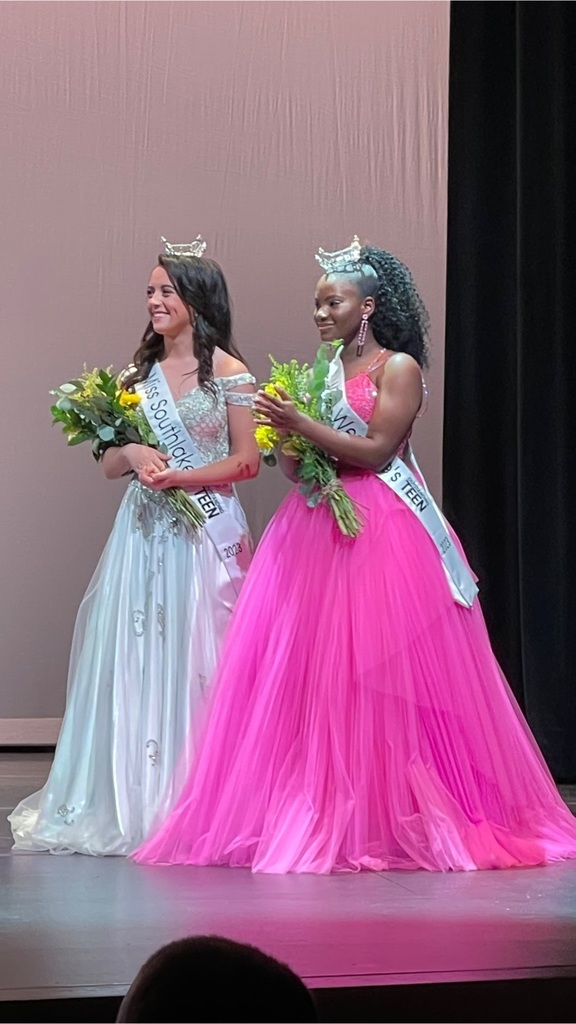 Lady Rockets finished in 3rd as a team at the cross country meet in Wheeler today. We had two girls medal led by Addy Mock in 4th and Alyssa Lewis in 12th. Following close behind were Presley Kane in 17th, Audrey Jones in 24th, Angela Lewis in 25th, Leslie Orozco in 26th and Abby Garcia in 32nd. Eryn Torres and Charlee Bodine medaled in the JV division in 6th and 7th respectively. Lady Rockets are coached by Cade Brown and Skyler Warrick. 🚀🏃‍♀️🚀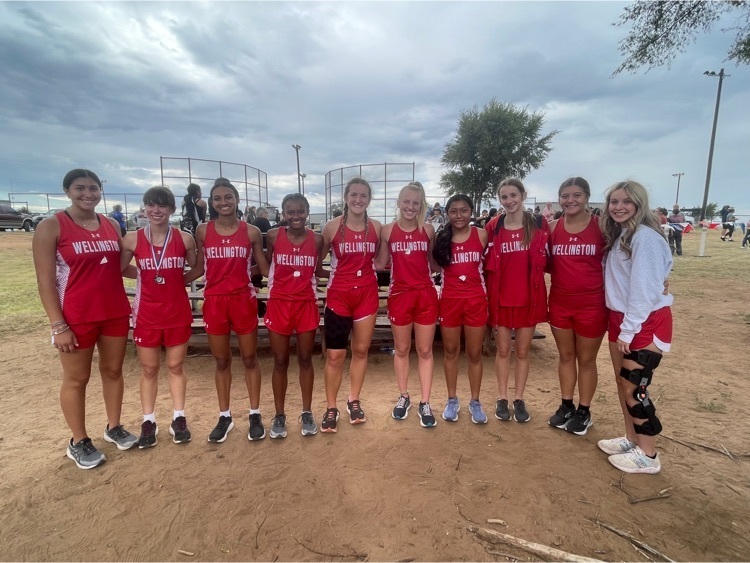 Skyrockets hand the Panhandle Panthers their first loss of the season in front of a huge home crowd winning by a final score of 26 to 13! Skyrockets go into the off week with a record of 4-1. Go big red! 🚀🏈🚀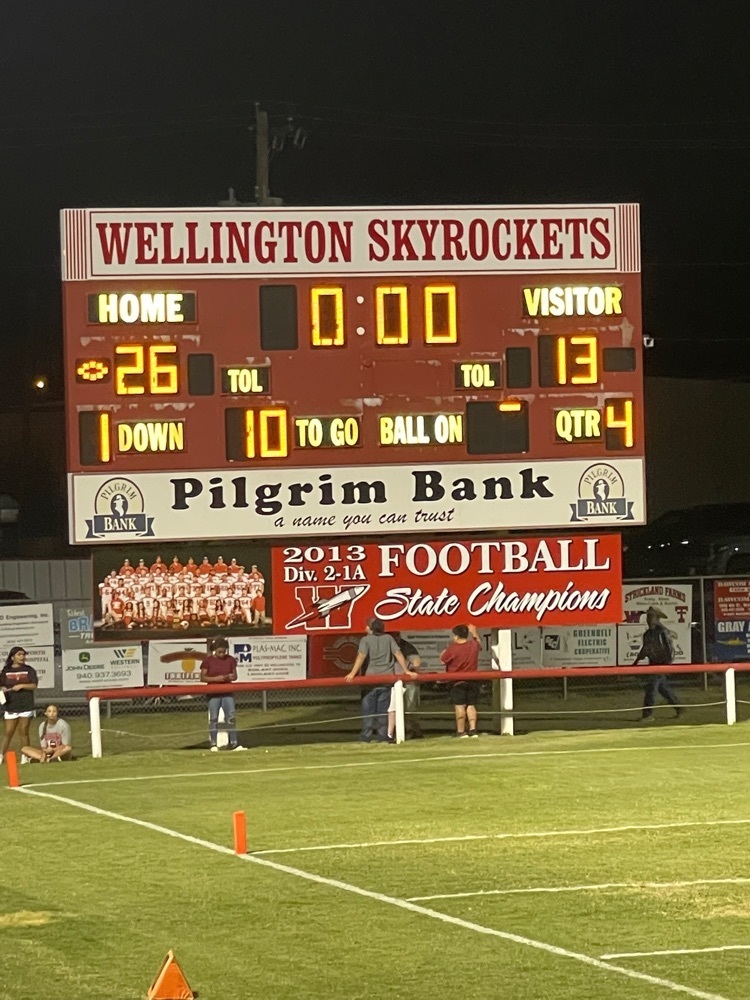 End of the 3rd quarter 🚀🏈🚀 Wellington 20 Panhandle 13

Halftime in Wellington 🚀🏈🚀 Wellington 12 Panhandle 13

End of the 1st quarter 🚀🏈🚀 Wellington 6 Panhandle 0

Cross country will compete in Wheeler tomorrow. Races will follow the order below starting with junior high girls at 9am. Races will be approximately 30 minutes apart. Go Lady Rockets and Firecrackers! 🚀🧨🏃‍♀️ Jh girls Jh boys Jv girls Jv boys Hs girls Hs boys

Pep rally will be at 3:15 in the gym! Kickoff is at 7pm as we welcome the Panhandle Panthers to town. Tickets must be purchased online as cash will NOT be accepted at the gate. Click on the link below to purchase your tickets. Go Rockets go! 🚀🏈🚀
https://wellingtonisd.ticketleap.com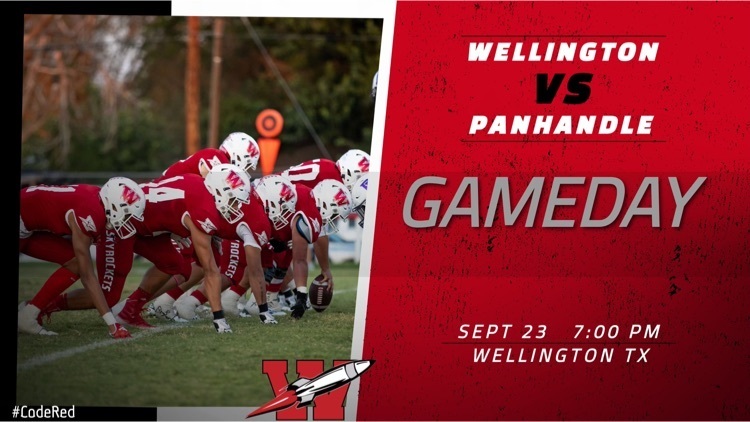 Friday, September 23rd is Picture Day on all Wellington ISD campuses. Please remember to send your picture order form with payment with your student. 🚀 📷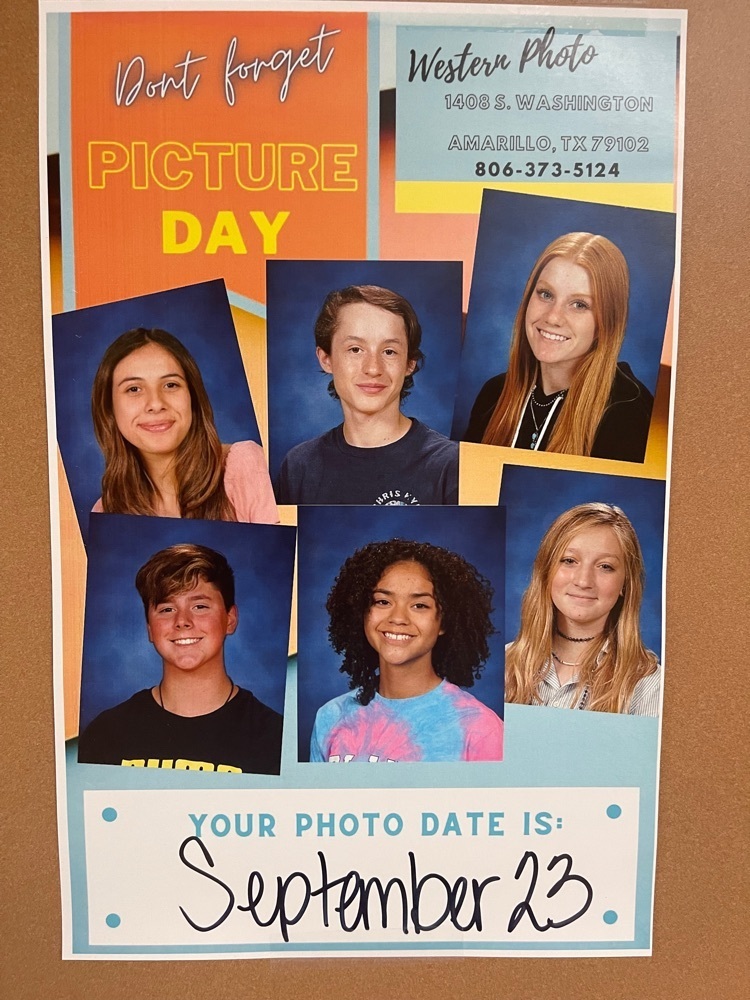 JV Skyrockets stay undefeated moving to 4-0 with a 38 to 22 win over the Panthers in Panhandle tonight. 🚀🏈🚀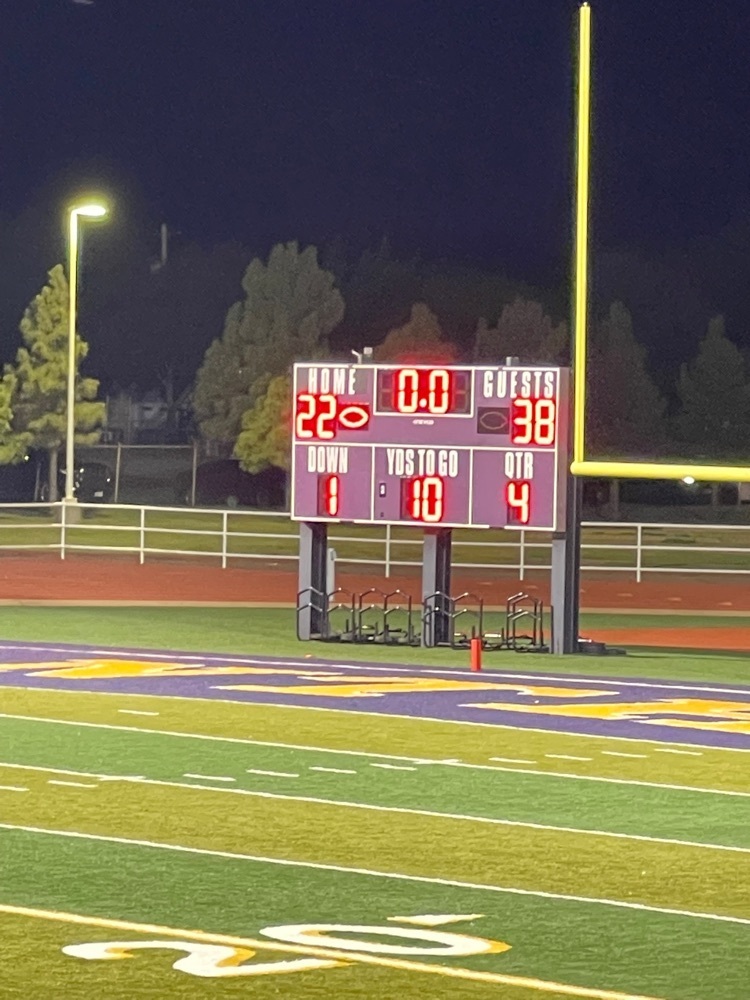 The Teacher Appreciation Committee did a football themed tailgate party for the staff at WHS today. The food was fantastic! We appreciate this group so much. Eva Hamby, Cindy Weatherly and Kelly Bawcom are just a few of the amazing people pictured on this team. Contact Cindy Weatherly if you would like to help with the next event in October.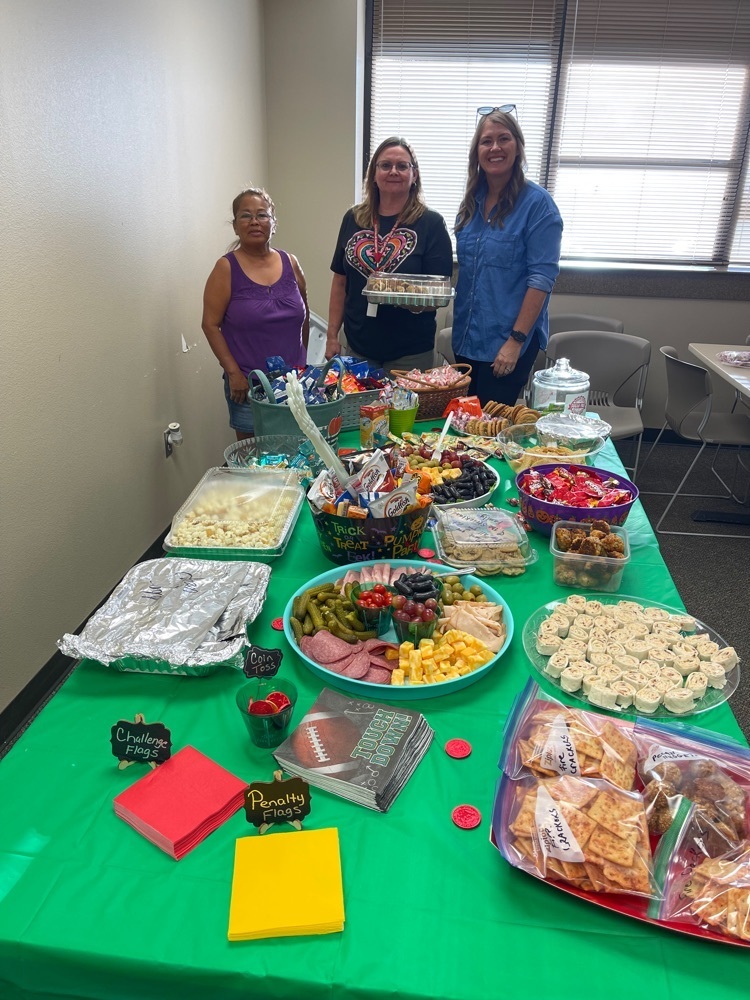 Coffee Memorial is doing a blood drive right now in the commons. There is no line so please consider giving the gift of life. 🩸🩸🩸They will be here until 7pm!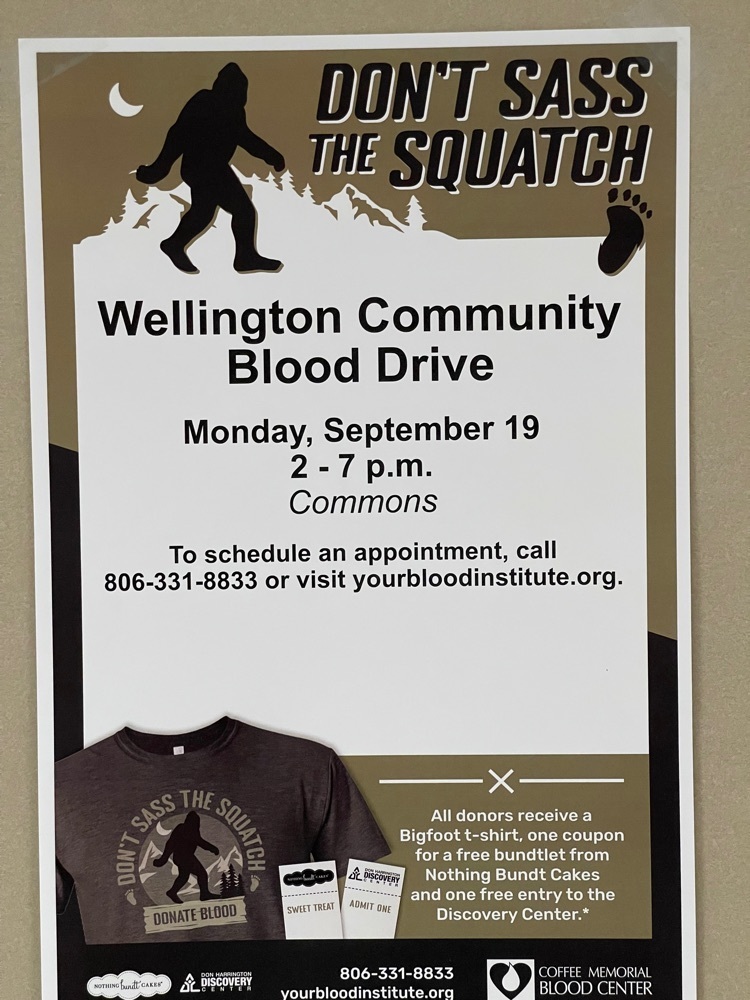 Another busy week. Here is this week in athletics. 🚀🏈🏃‍♀️🚀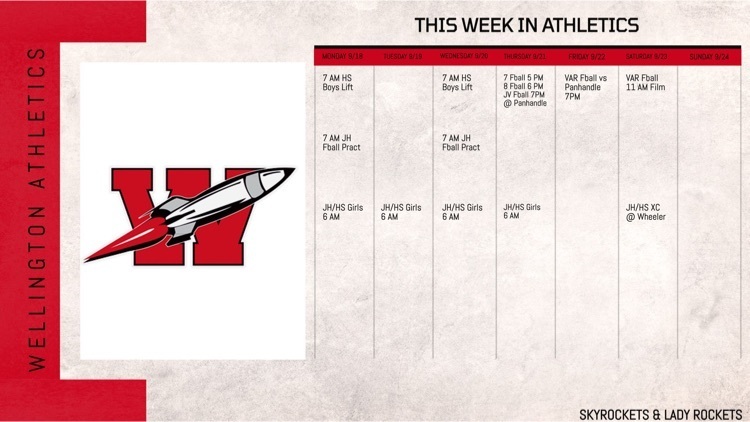 WHS senior, Hunter Stark, got 1st Place Duroc in Class 1 and then Duroc Reserve Breed Champion. He also got 2nd place Class 14 with his cross and Reserve Division Champion. Congratulations Hunter on a great start to the stock show season! 🚀🐷🥇🥈🚀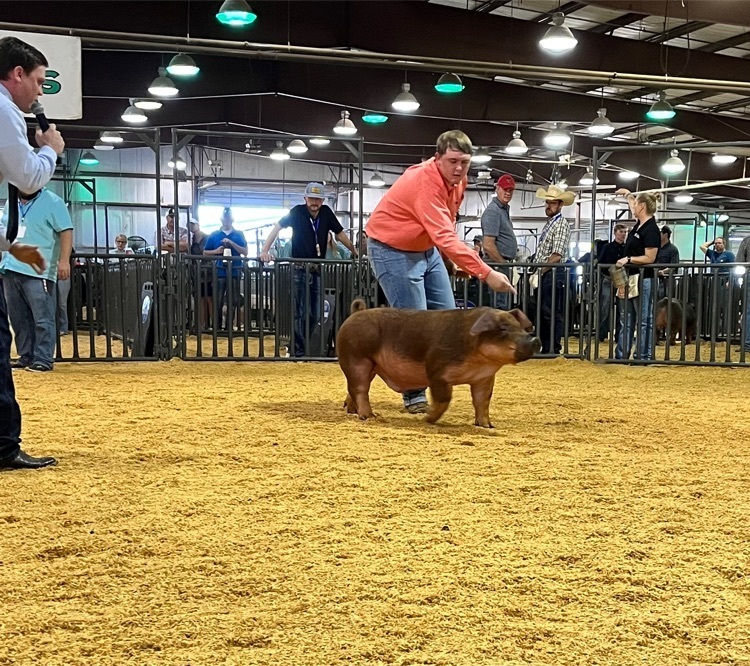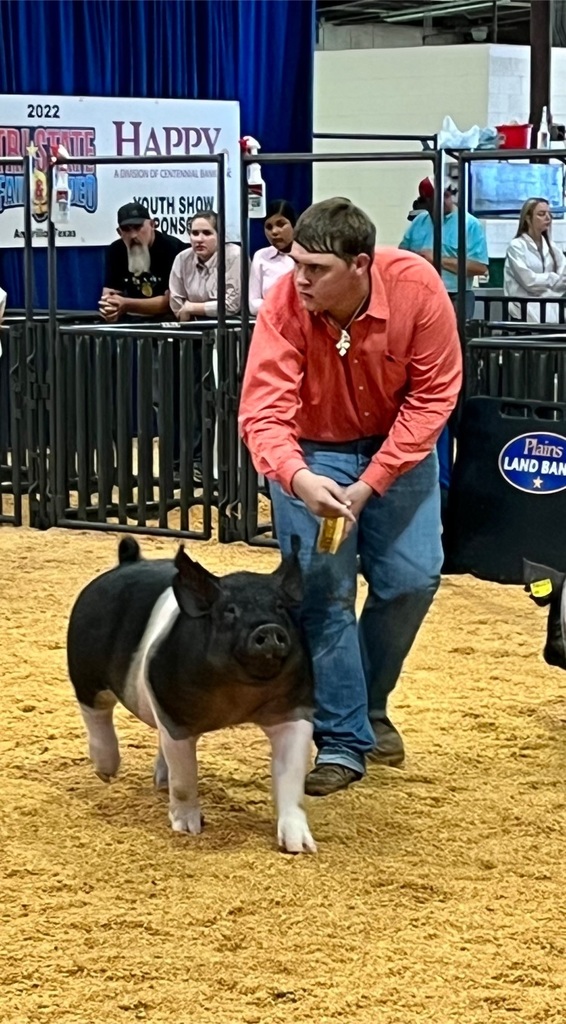 Lady Rocket junior, Addy Mock, continues to have a good cross country season finishing as the 5th place individual in the Lubbock Invitational at Mae Simmons Park today. The Lady Rockets are coached by Cade Brown. Congratulations Addy! 🚀🏃‍♀️🚀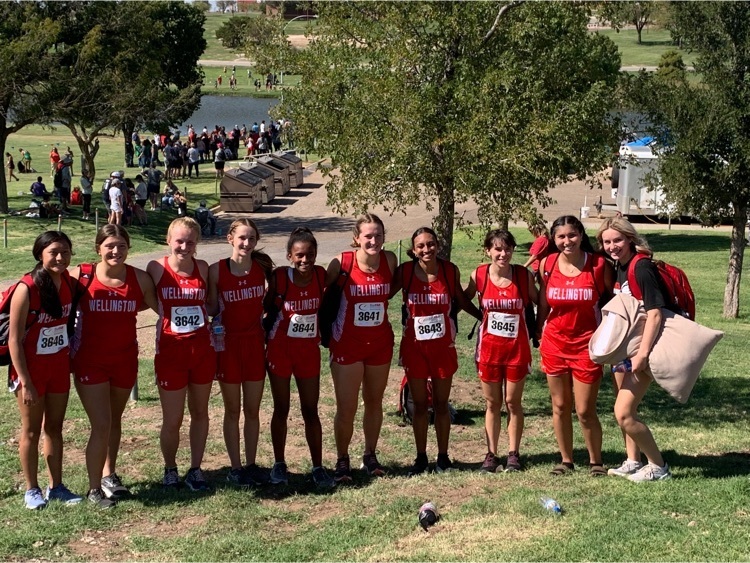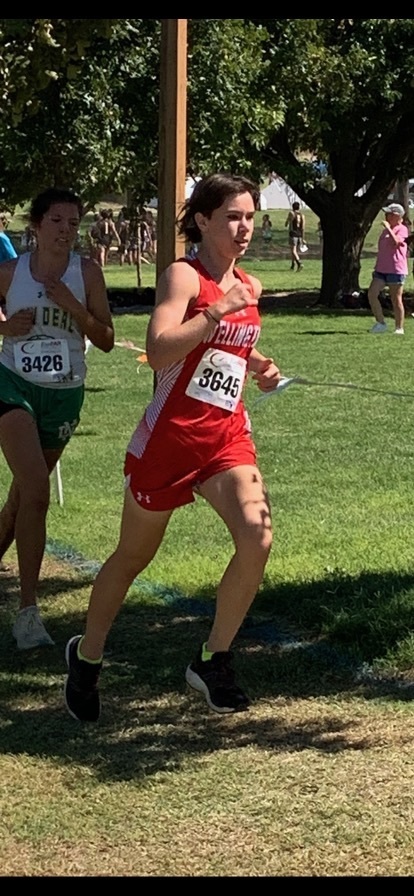 Wellington FFA students exhibited their animals at the Tri State Fair in Amarillo today. Jacy Lampe showed her medium weight cross lamb. Brecklyn Powell placed 7th with her lightweight medium wool lamb. Congratulations!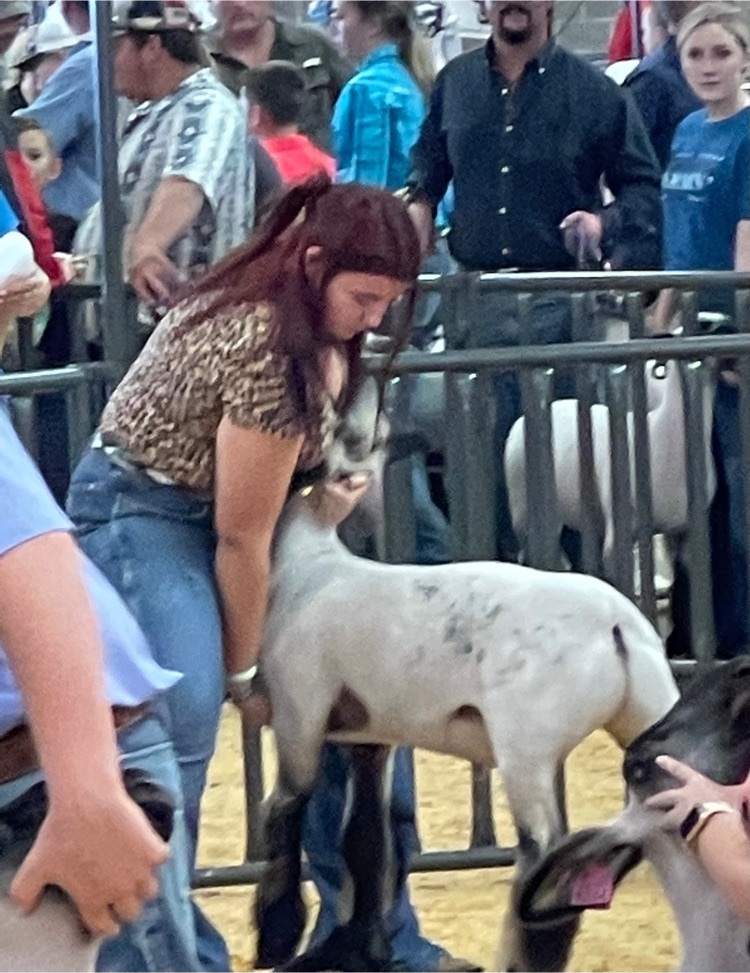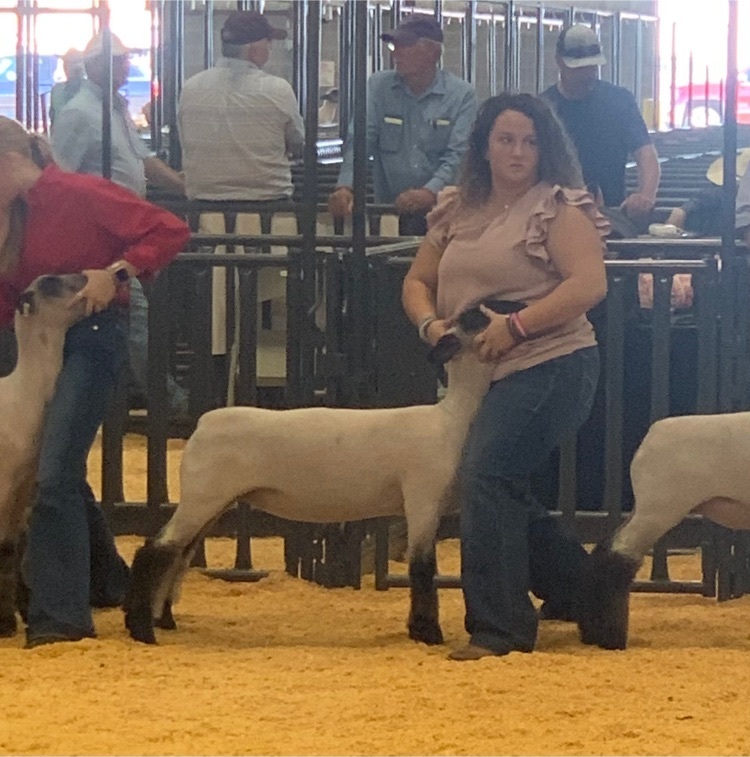 Despite trailing most of the game, our Rockets put together a 4th quarter comeback winning a tight one on the road over 3A Spearman. Rockets move to 3-1 and welcome the undefeated Panthers to town next week. Let's pack the stands and wear our red and white! Wellington 14 Spearman 13