Wellington FFA members attended the banquet at the Area 1 FFA Leadership Camp held at Clarendon College in Clarendon this week. Pictured are Kaseten Welch, Harlee Gomez, Lisette Vela, Emma Flores, and Barret Phillips.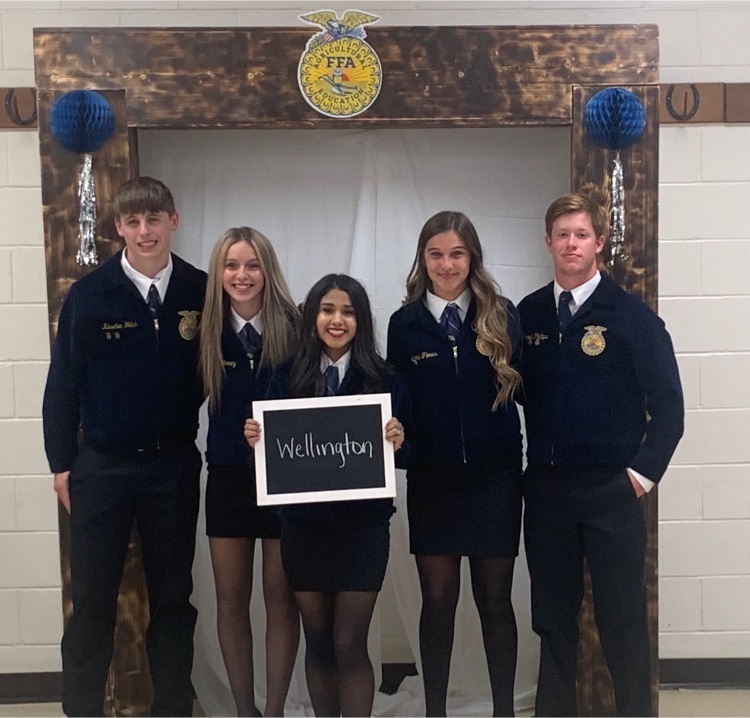 Wellington FFA members completed a three day camp at Frank Phillips College in Borger. Xcel Energy funds the camp and invites students from around the area to come and learn about electricity. Representing WHS was Barret Phillips, Kaseten Welch, and Lisette Vela.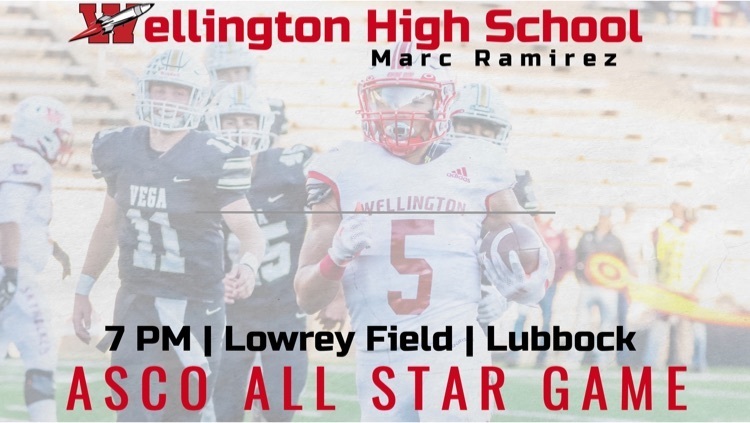 Tennis Camp is next week for those entering 1st through 6th grades. Join the fun! Cost is only $25. 🚀🎾🚀

Congratulations to all our bi-district champion Skyrocket baseball players named to the all-district baseball team!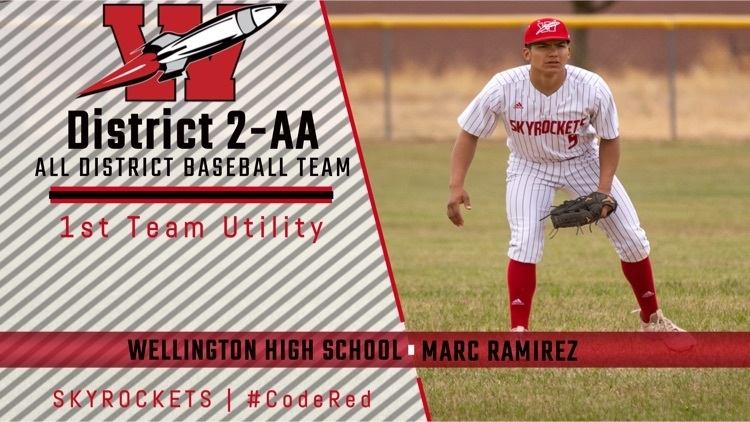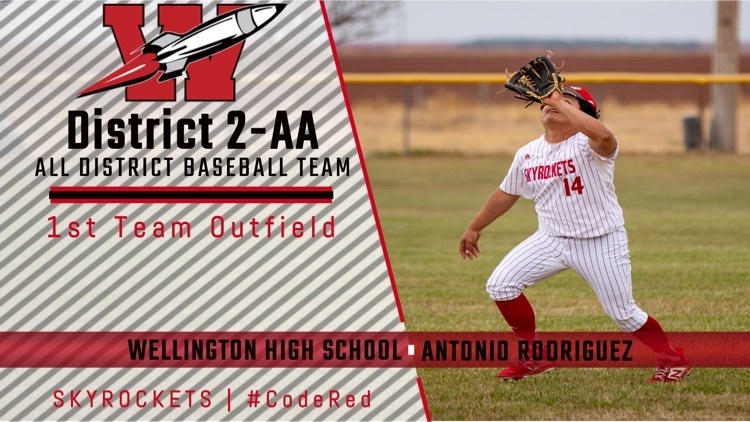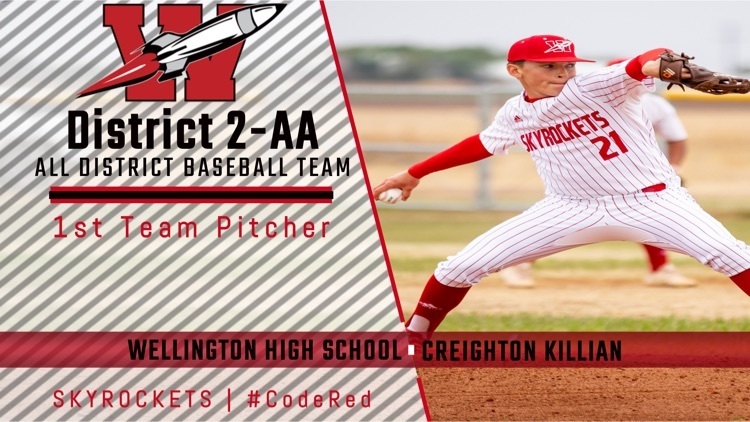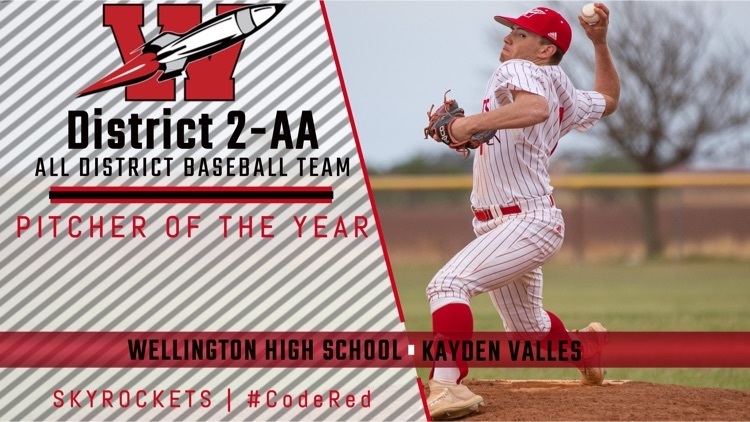 It's time to put in work! 🚀🏋🏽🏋🏼‍♀️🚀 Wellington Summer Strength Workouts Schedule Junior High & High School Girls will start at 8 AM this Tuesday, May 31! High School Boys will start June 6 at 7 AM. Junior High Boys will start June 6 at 8:30 AM.

Skyrocket 7 on 7 played in the state qualifier today in Childress. There were a total of 8 teams divided up into two pools of 4. Skyrockets finished second in our pool advancing to the final four. In the semi-final game, we fell to Stratford. Great job Rockets! We are ready for Friday night football. 🚀🏈🚀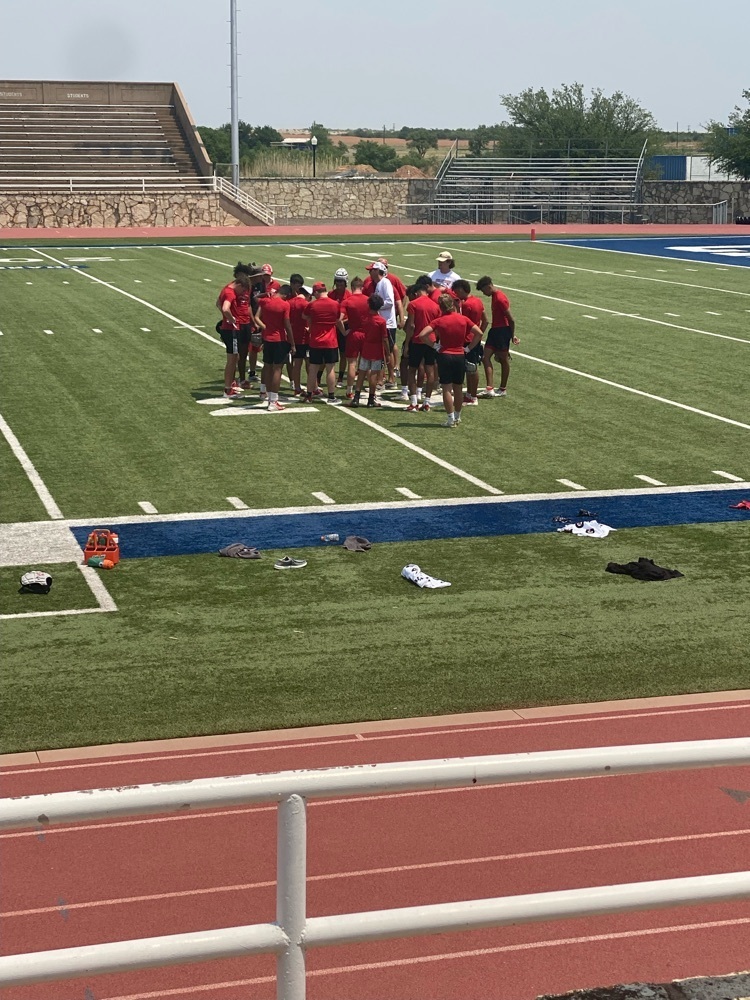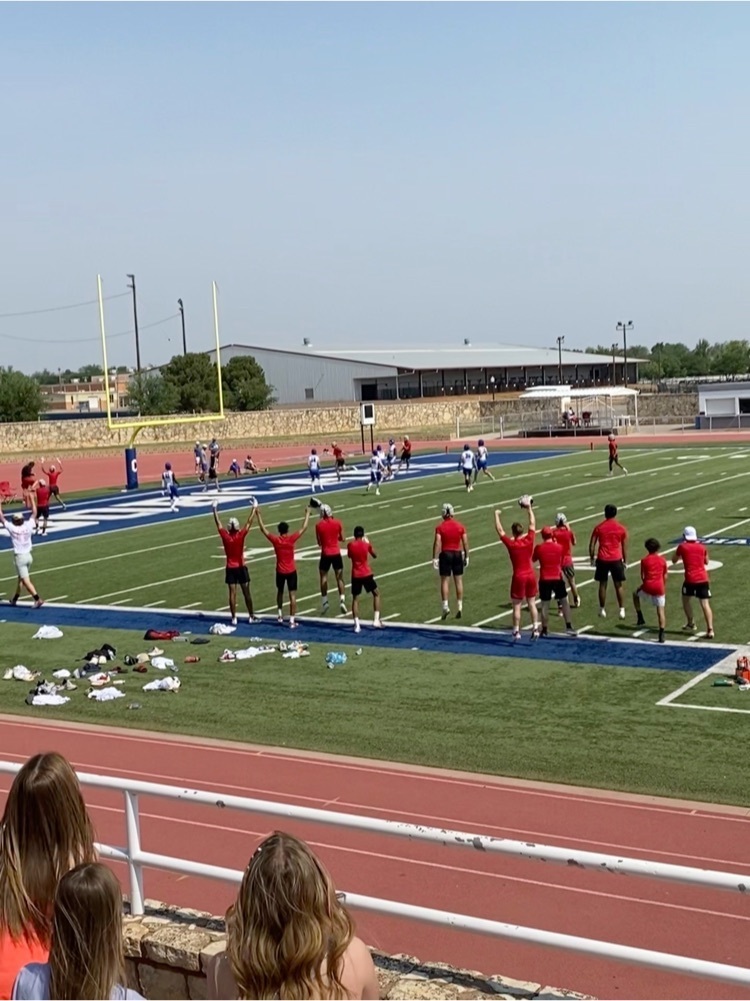 WHS junior, Summer Owens, earned straight 1's today on her piano piece to earn the gold at the UIL state and solo ensemble competition in Pflugerville. We are so proud of you Summer! What a great school year she has had! 🚀🎼🎹🏆🥇🚀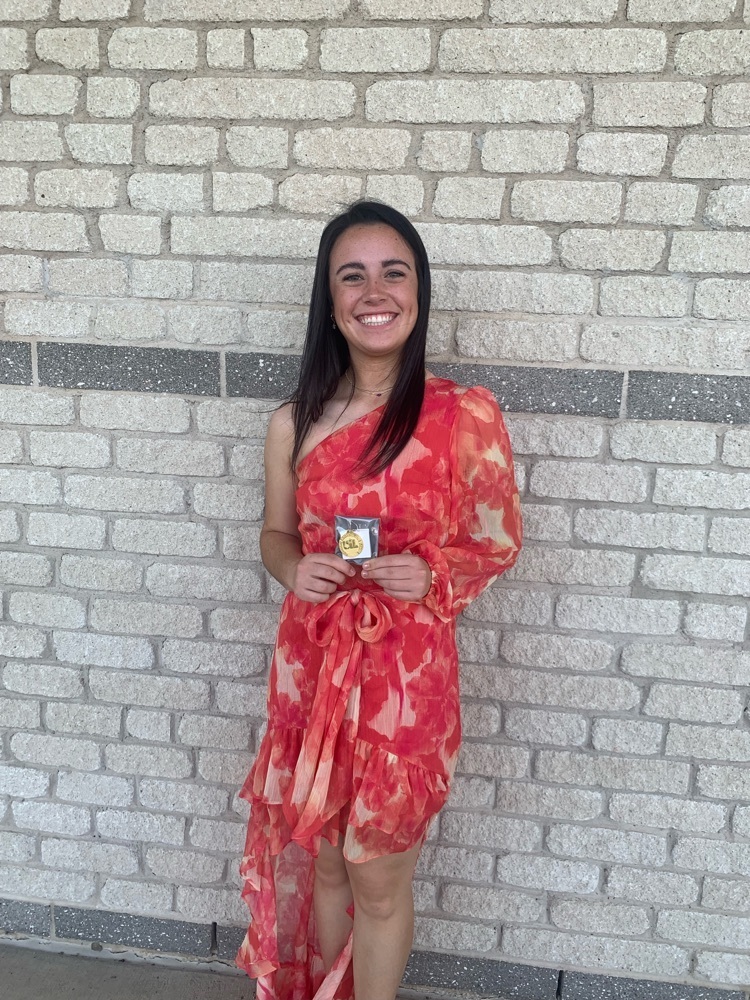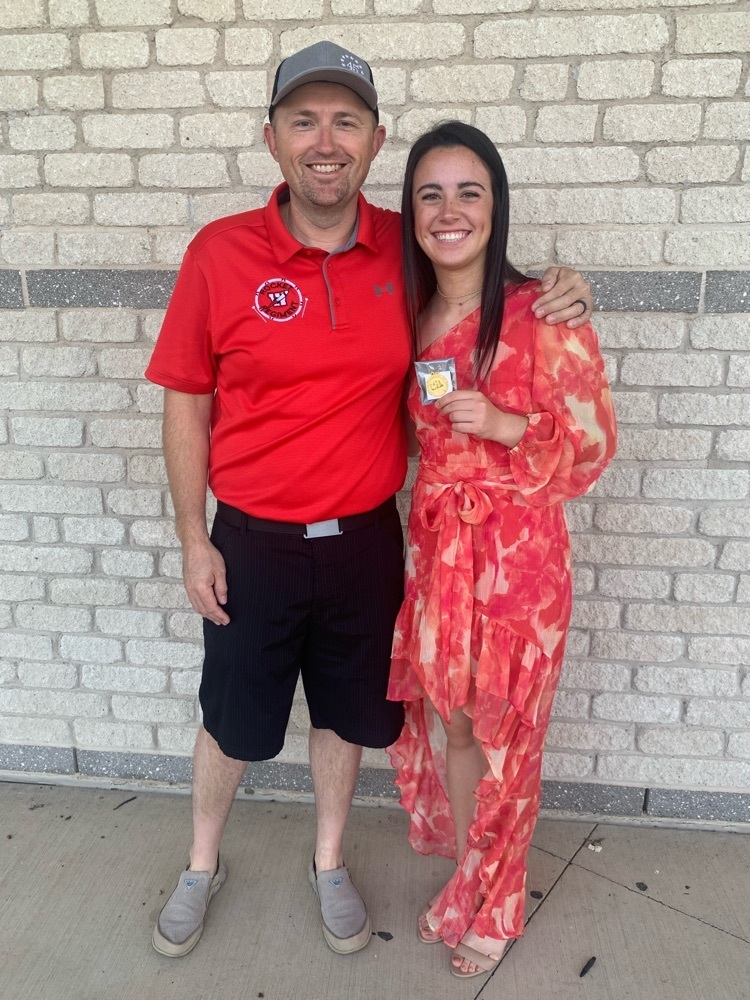 Wellington Football Camp starts tomorrow (Monday, May 23rd) for all boys entering 1st through 7th grades. Cost is $40. 🚀🏈🚀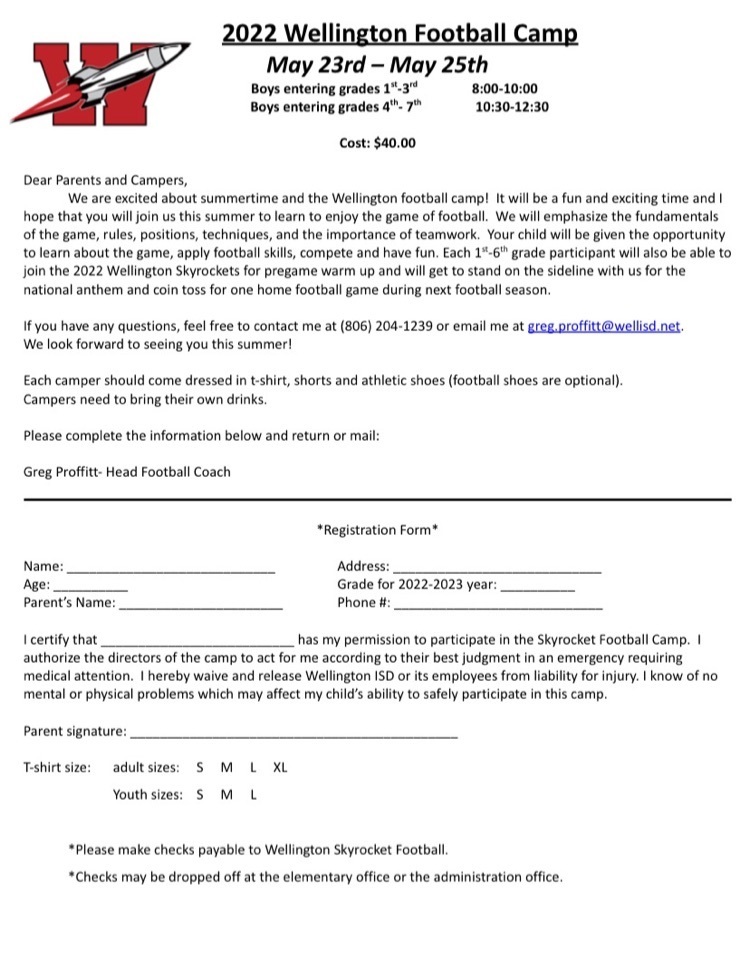 WHS handed out 152 scholarships last night totaling $625,621. Congratulations Class of 2022! 🚀🧑🏾‍🎓👩‍🎓🚀

Class of 2022 🚀🧑🏾‍🎓👩‍🎓🚀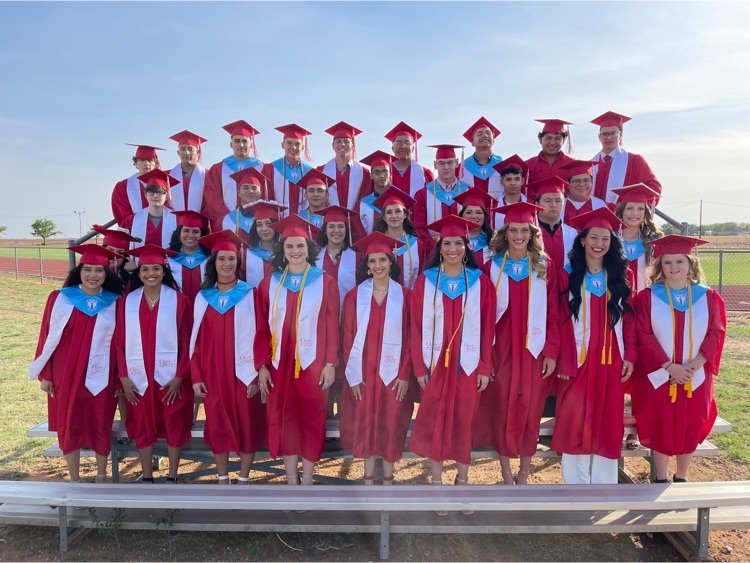 On Monday this week, we honored our four state track qualifiers with a reception in the commons. From Austin last weekend to graduation tonight! The Class of 2022 has left their mark. 🚀🏃‍♀️🏃‍♂️👩‍🎓🧑🏾‍🎓🚀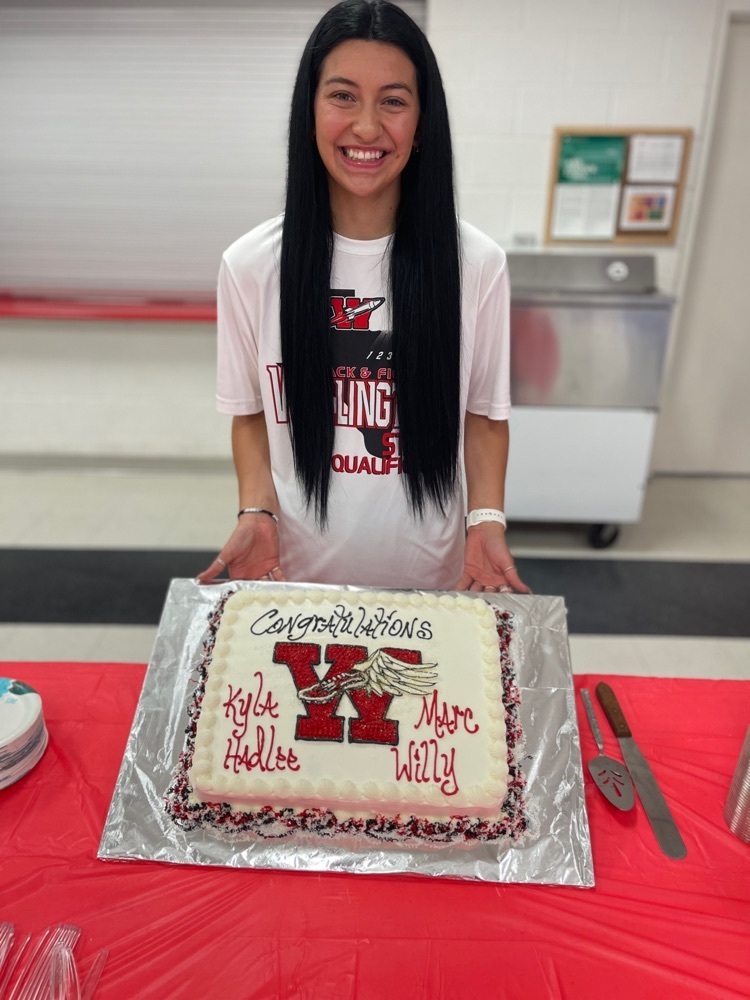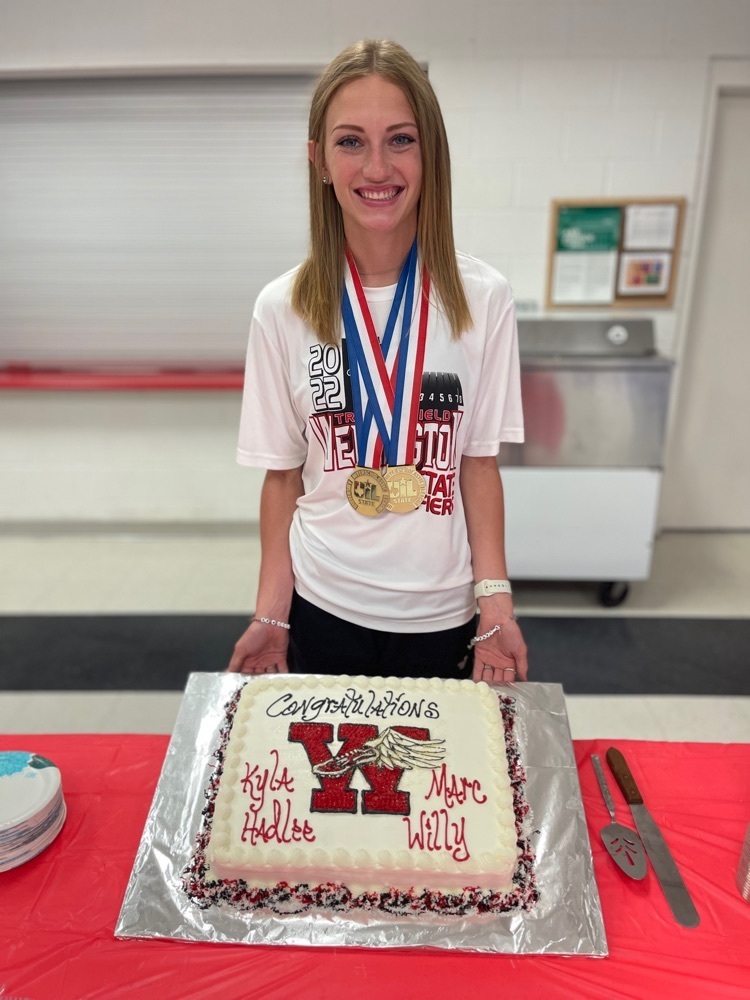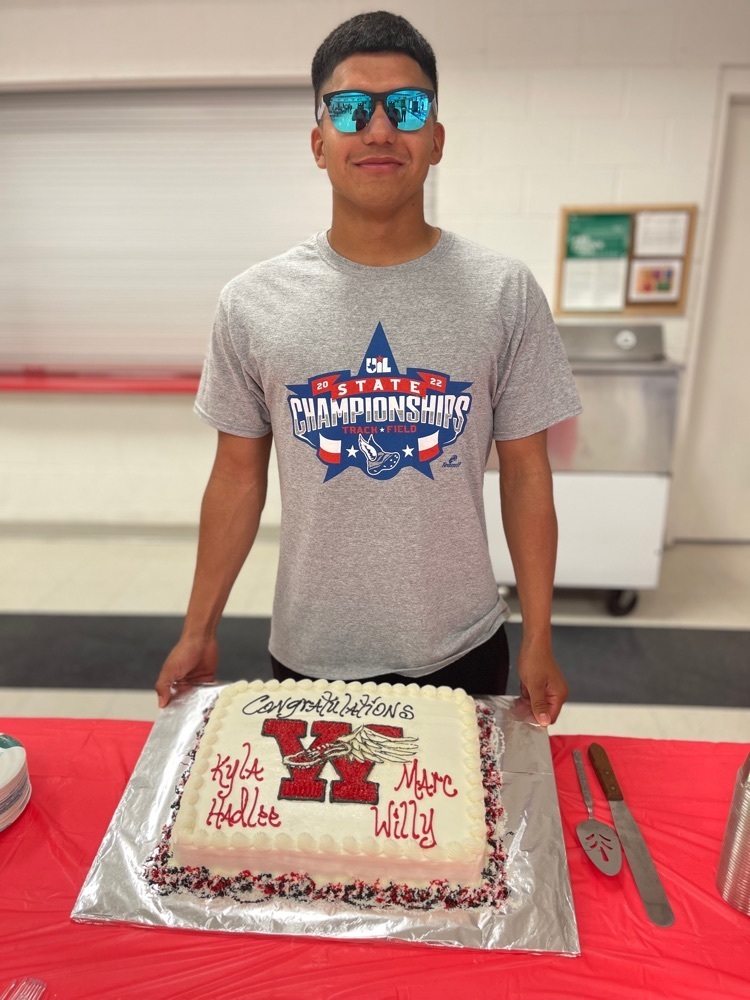 Class of 2022, today is your day! We are so proud of you. Click the link below to watch this year's senior video. We do not own the rights to the music. Join us tonight at 7pm on Powell Field at Skyrocket Stadium. The reserved section in the middle section is for the families of our graduates. The north and south ends of the home side are open seating for the public. We are so proud of the Class of 2022!
https://video214.com/play/oDjnjZfl5C4qnF0YtLMKNQ/s/dark

Your 2022 Prom King and Queen are Creighton Killian and Marlene Jantes! Congratulations! 🚀👑 🚀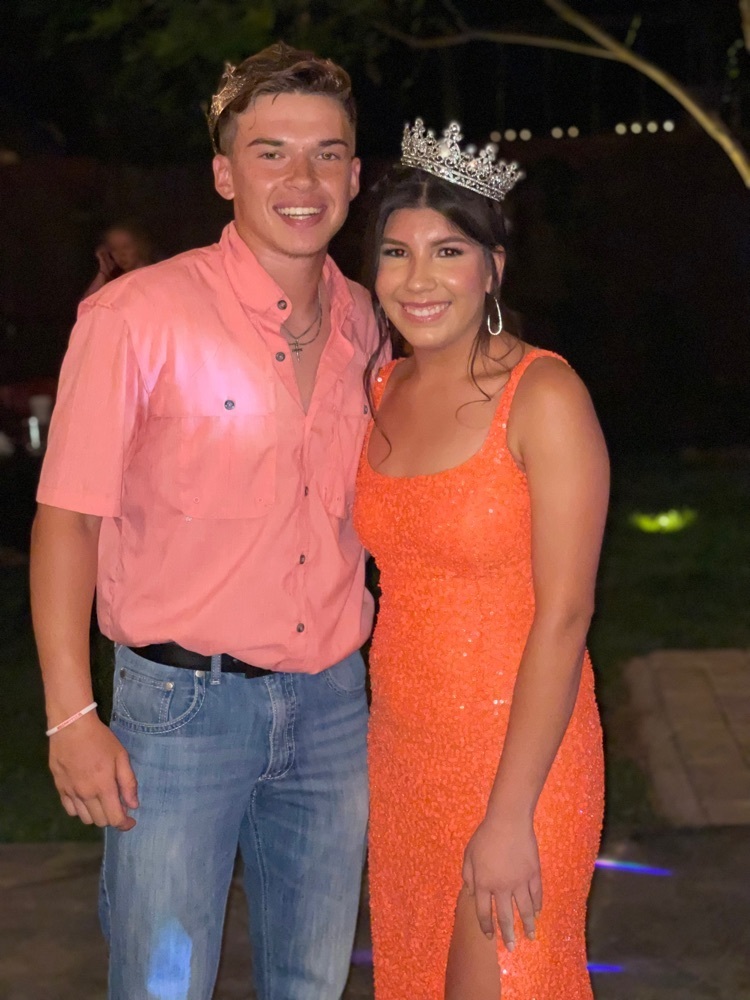 WHS Junior/Senior Prom is TONIGHT at Foxtales! Drop off is between 6:15 & 6:45pm. Senior presentation is at 7pm. Senior parents are invited to watch the senior video at 11:30pm! 🚀💃🕺🏾🚀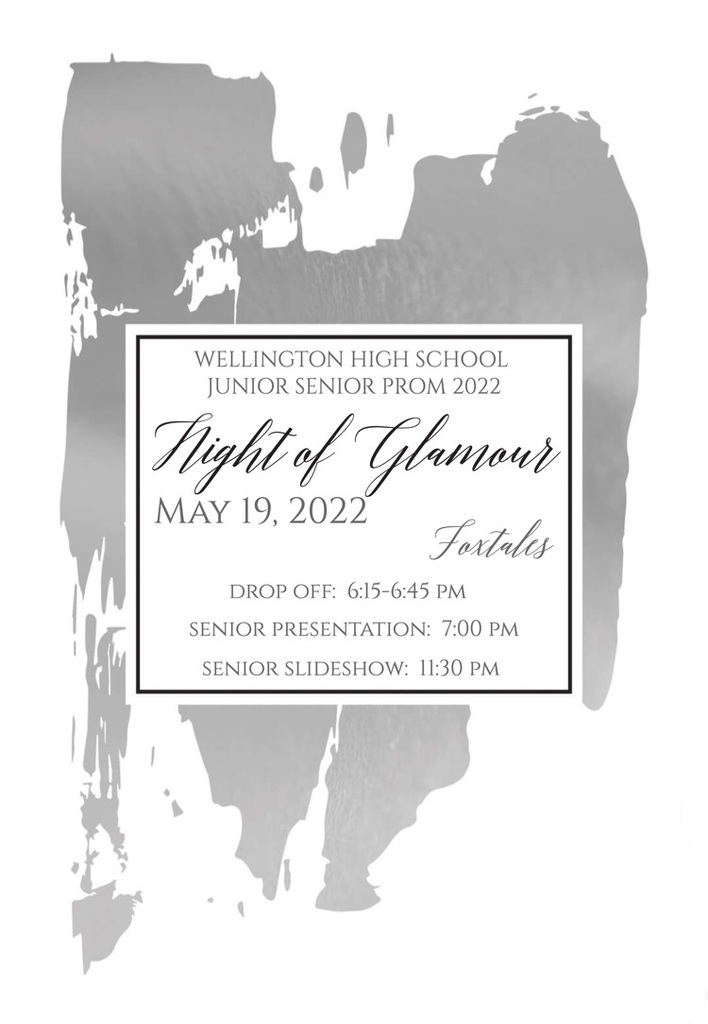 One Act Play has 9 impatiens left. Now 50% off! Come to the commons to pick yours up!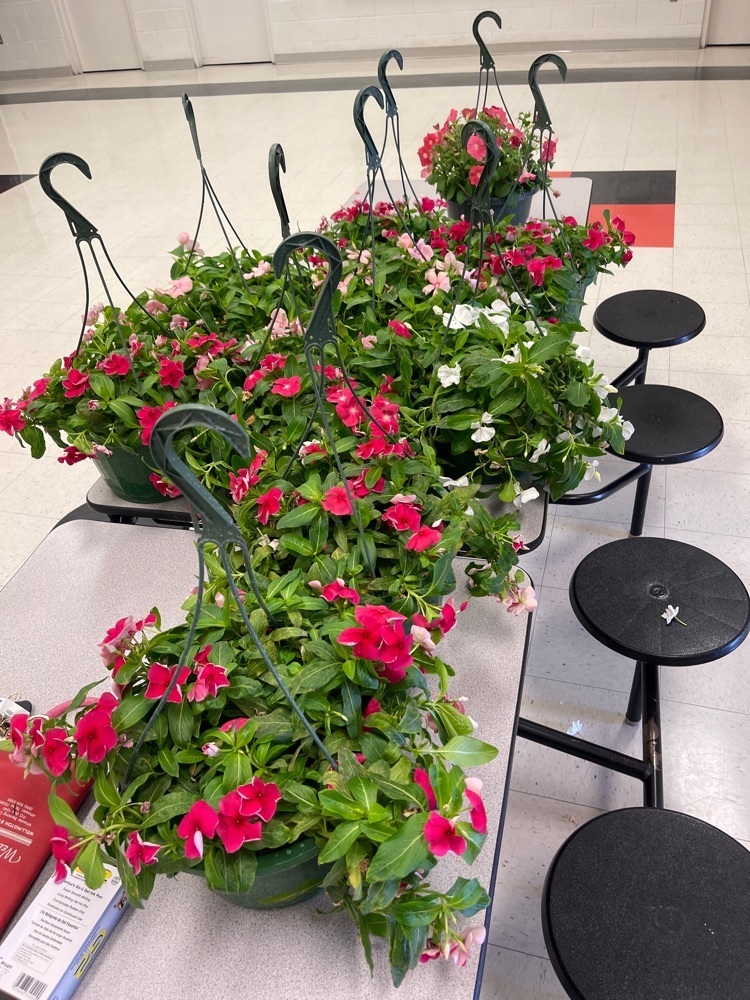 The Wellington FFA Chapter Banquet was held tonight as students were recognized in a variety of areas including judging teams, leadership teams, speaking event participants, stock show participants and more. Congratulations to all our students and job well done Drew Taylor! 🚀🚀🚀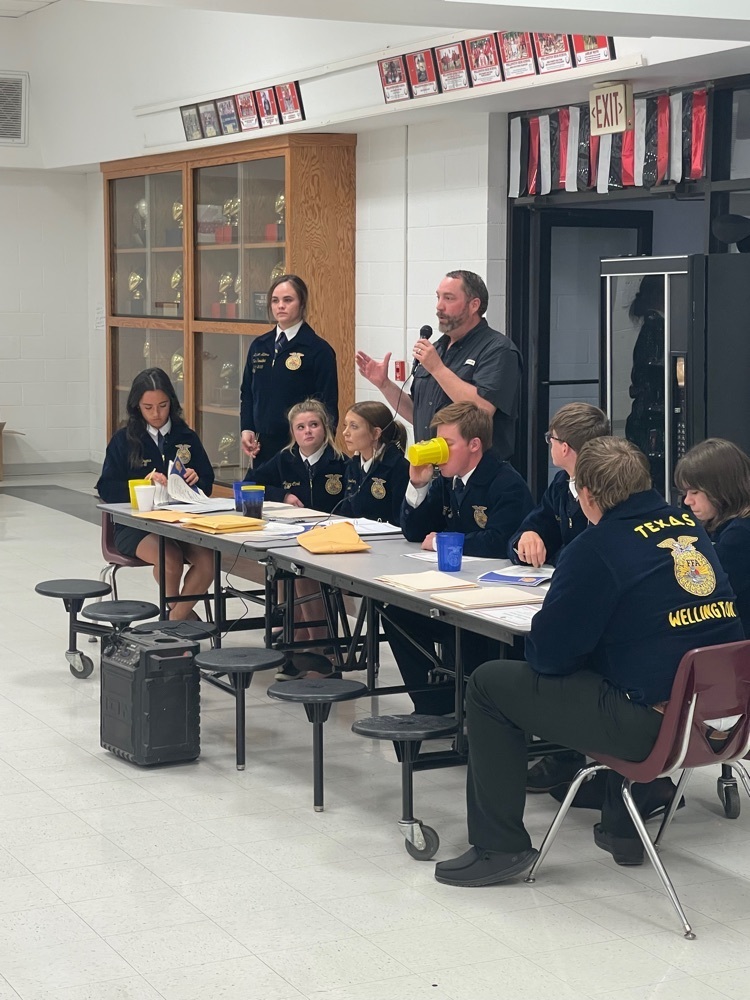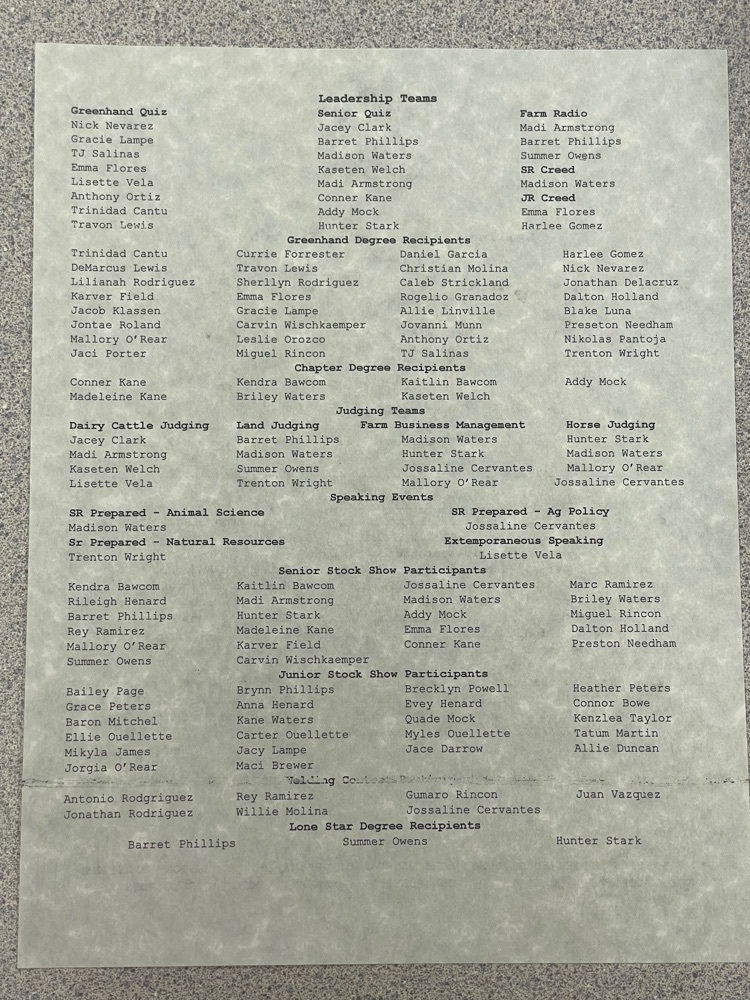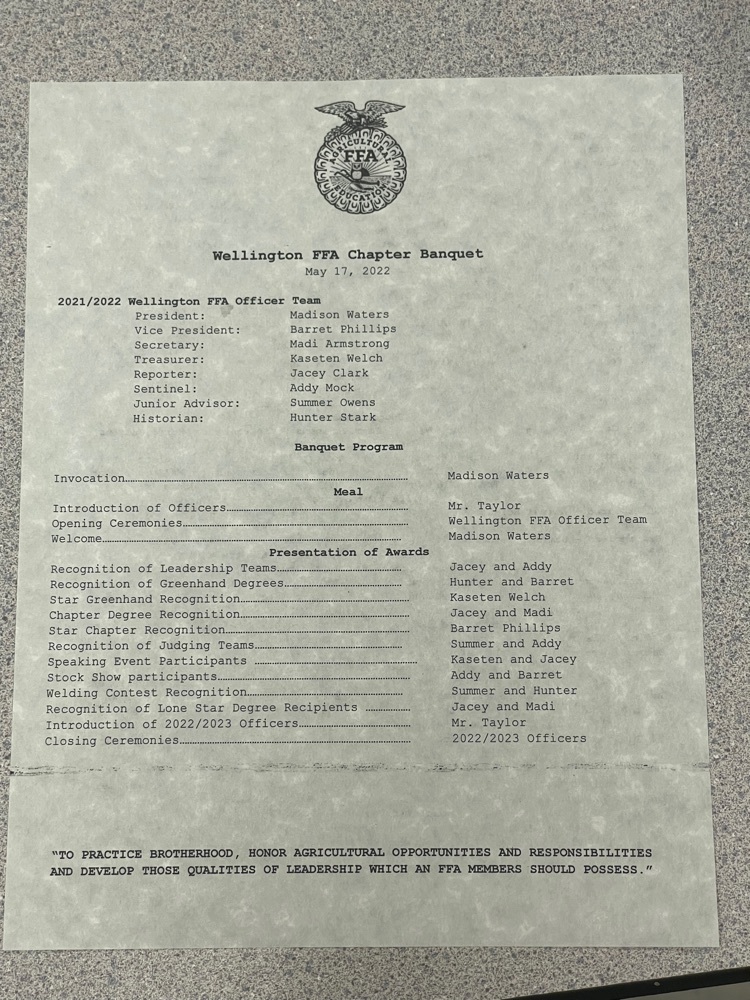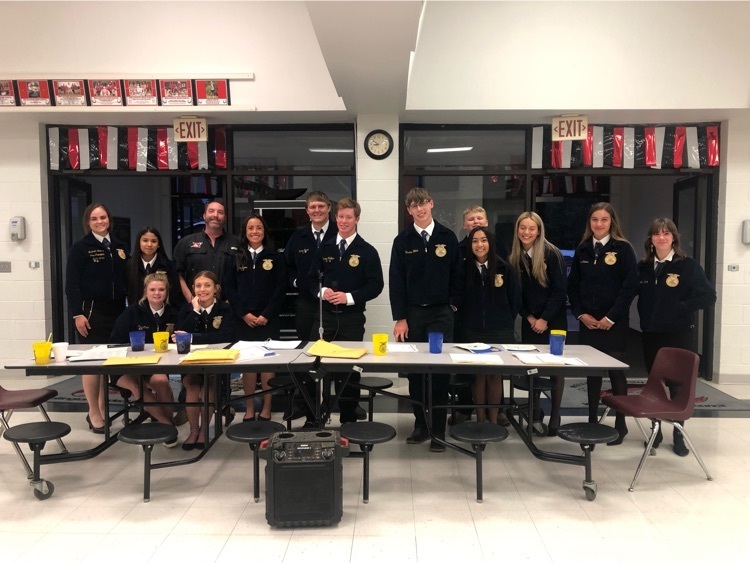 Congratulations to all of our honorees at tonight's WHS All-Sports Banquet at the Wellington High School Auditorium. Our state champion girls cross country team received their state rings tonight. The awards included the following: Football Defensive Back Award: Creighton Killian Defensive Lineman Award: Willy Olvera Defensive Linebacker Award: Barret Phillips Outstanding Receiver: Kayden Valles Outstanding Lineman Award: Antonio Rodriguez Outstanding Back Award: Marc Ramirez Sean Delaney-Special Teams Award: Jaden McDanel Larry Wright Memorial: Nicholas Self Girls Basketball Fighting Heart: Presley Kane Defense: Hadlee Gomez Offense: Asia Shrubs MVP: Kyla Kane Boys Basketball Fighting Heart: Nixon Folk Defense: Creighton Killian Offense: Carson Tarver MVP: Jordan Nation Girls Track Distance Runner: Addy Mock Sprinter: Hadlee Gomez Field Event: Kaitlin Bawcom and Briley Waters MVP: Kyla Kane Boys Track Distance: Demarcus Lewis Sprinter: Jordan Nation Field Event: Willy Olvera MVP: Marc Ramirez Cross Country MVP: Kyla Kane Girls Golf MVP: Kaitlin Bawcom Boys Golf MVP: Caleb Weinette Tennis MVP: Summer Owens Most Improved Boy: Carson Tarver and Nixon Folk Most Improved Girl: Presley Kane Frank Campbell Award: Barret Phillips Baseball MVP: Creighton Killian and KaydenValles O'Neil Award: Barret Phillips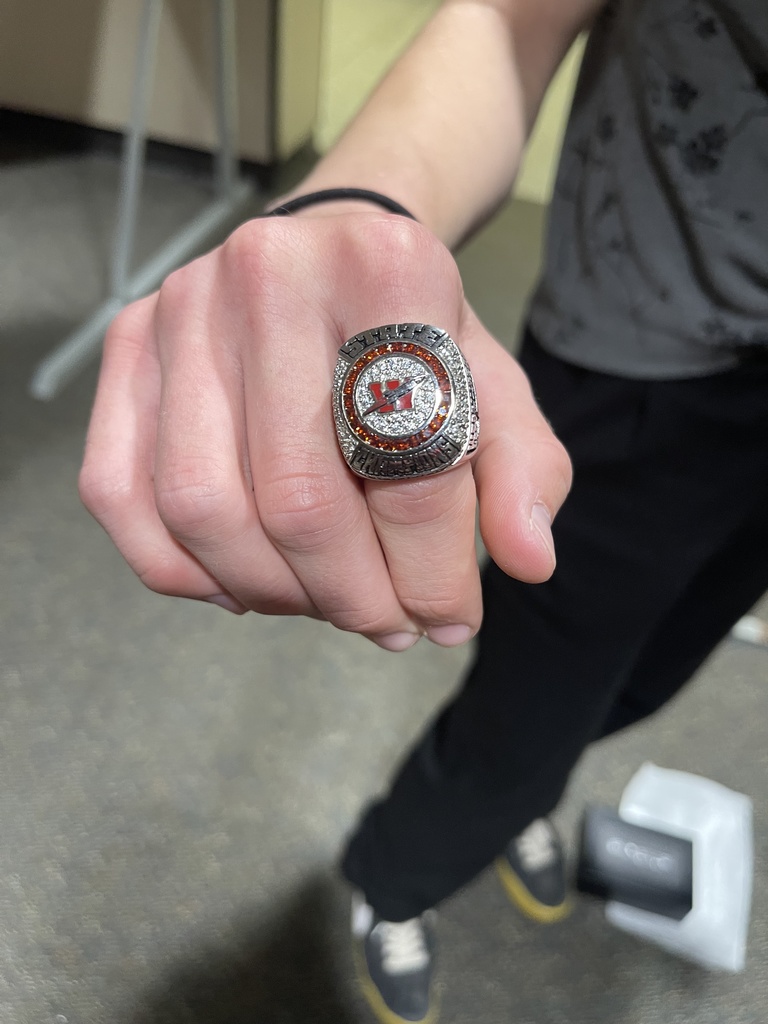 Schools out for summer! Coach Patterson will offer a basketball camp for incoming 2nd through 9th graders starting tomorrow (Wednesday, May 18th) in the high school gym. Camp will run 3 days and cost is only $30. See the flyer for details! 🚀🏀🚀