Skyrockets take full control in the second half winning on the road 42 to 0. Rockets move to 2-1 and will host Spearman next Friday for homecoming. 🚀🏈🚀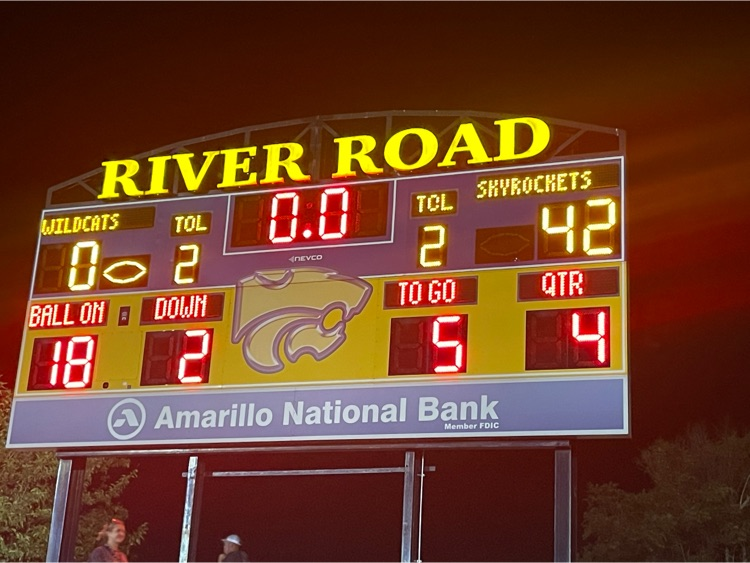 End of the 1st quarter in Amarillo 🚀🏈🚀 Wellington 0 River Road 0

This year's senior class officers are pumped that it's game day! Our Skyrockets will travel to Amarillo tonight to take on the River Road Wildcats. Game starts at 7pm and tickets will only be sold at the gate for $4 for adults and $2 for students. Go Rockets go! 🚀🏈🚀 President - Audrey Jones Vice-President - Kaitlin Bawcom Secretary - Summer Neufeld Treasurer - Presley Kane Reporter - Kendra Bawcom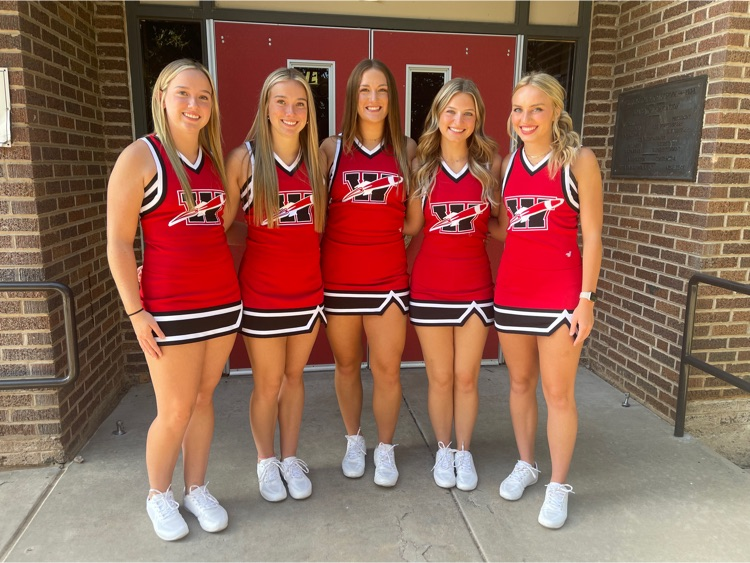 Wellington High School hosted 76 students from Childress, Hedley, Shamrock and Wellington for the Chad Cargill ACT Workshop in the WHS auditorium today.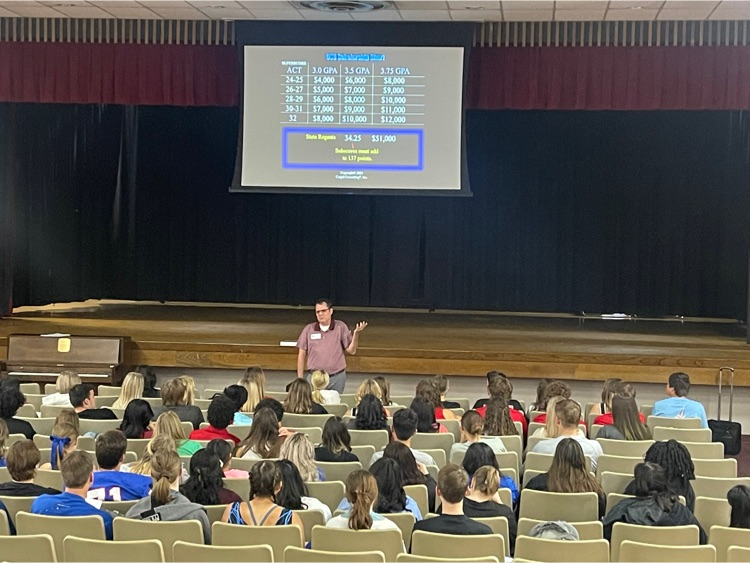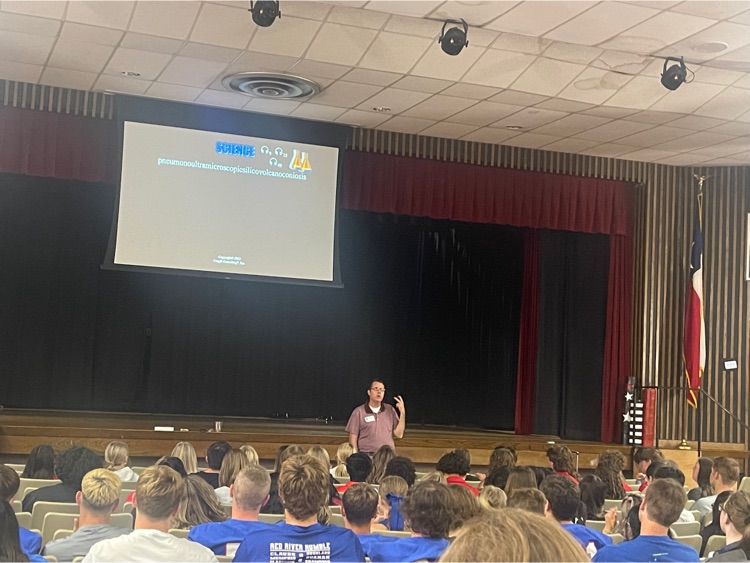 JV Rockets defeated River Road's JV by a final score of 44 to 0 moving to 3-0 on the season. 🚀🏈🚀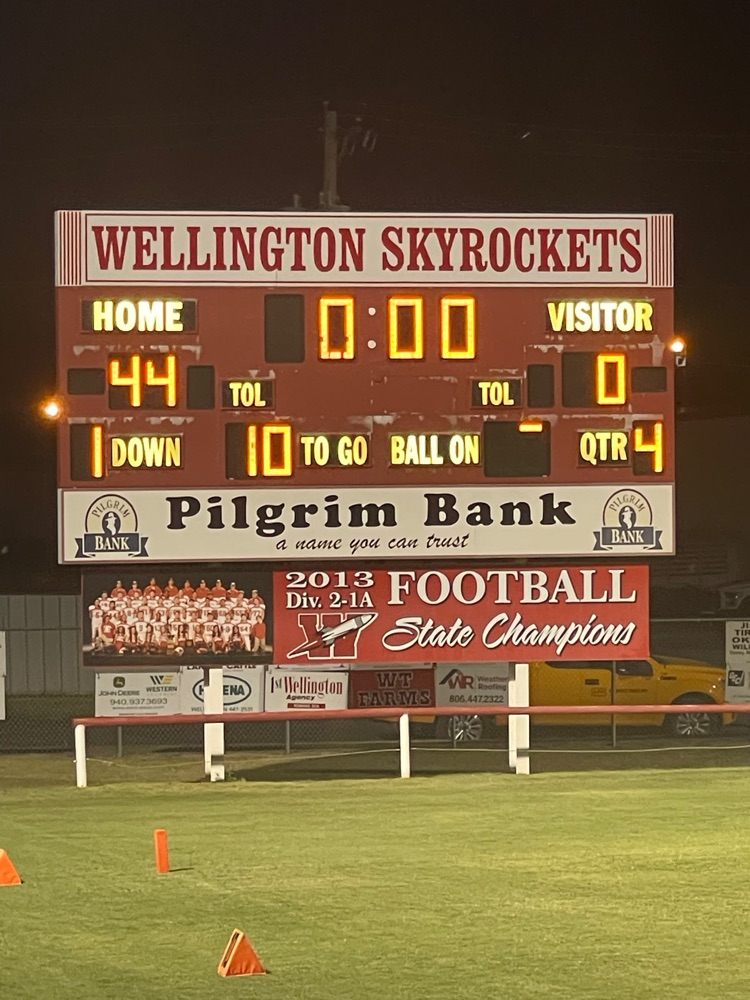 Wellington 8th grade Firecracker's drop River Road in their season opener 28-0. Congrats men. Clean sweep for the Jr High.
Wellington 7th grade Firecracker's take care of business downing River Road 38-0 in their season opener. Congrats men.

Here are the high school and junior high bell schedules for Friday, September 8th. Junior high lunch will be from 11:16 to 11:51am. High school lunch will be from 11:55 to 12:30pm. Send off is at 2:30 in front of the commons. All schools will dismiss immediately following. 🚀🏈🚀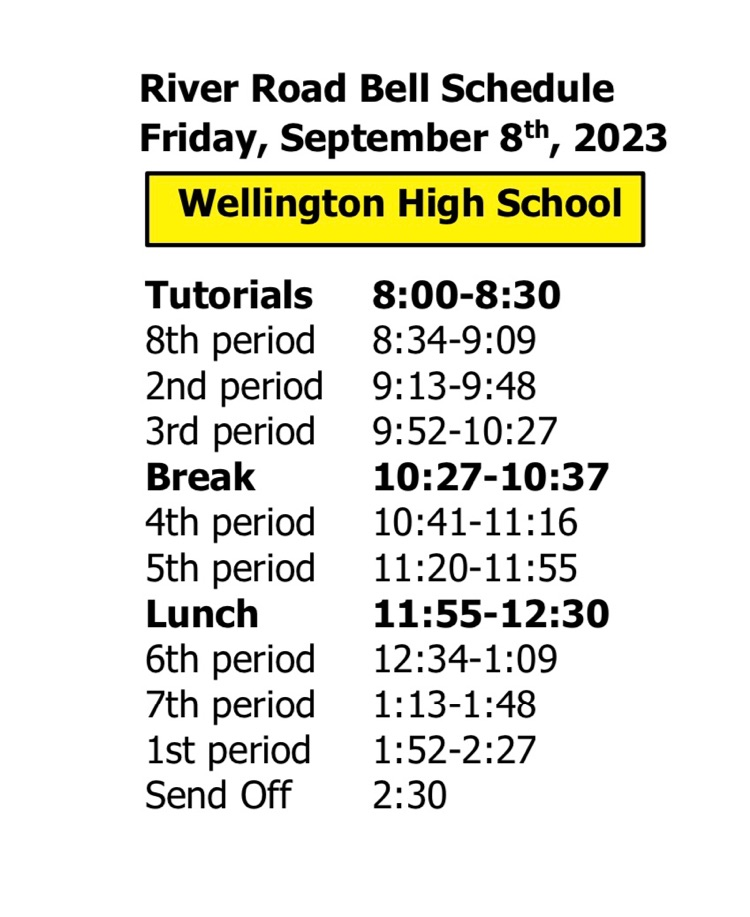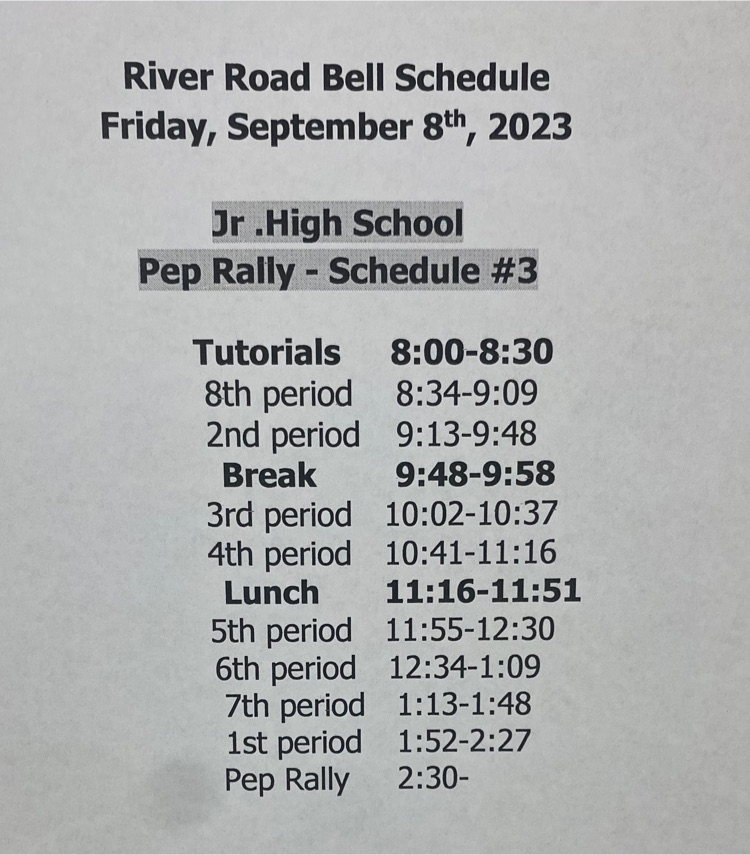 There are three games at home today starting with the 7th grade boys at 4pm. JV concludes the night at 7. Click on the link below to purchase your tickets. 🚀🏈🚀
https://wellingtonisd.ticketleap.com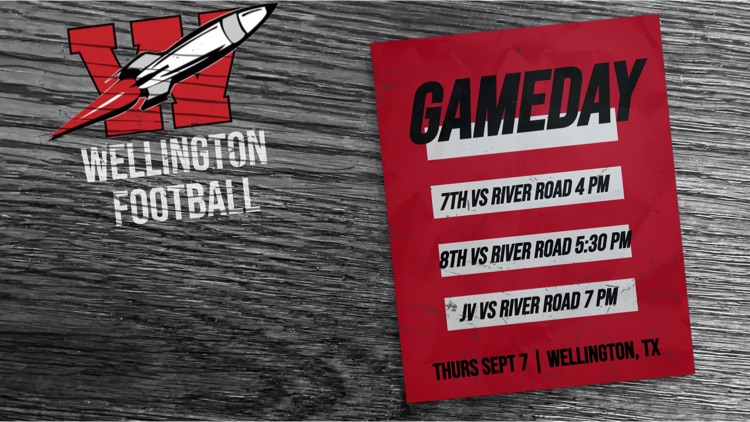 Jr High Friday Pep Rally schedule for 9/8/23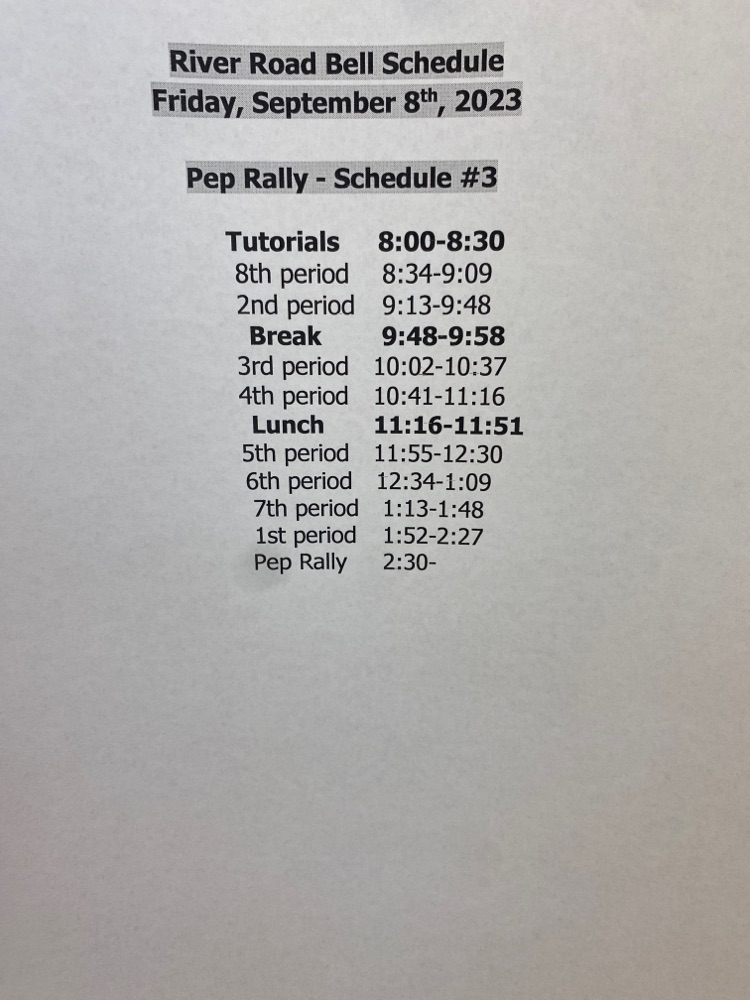 The Jr High pep rally will be from 1:18-1:33 Thursday.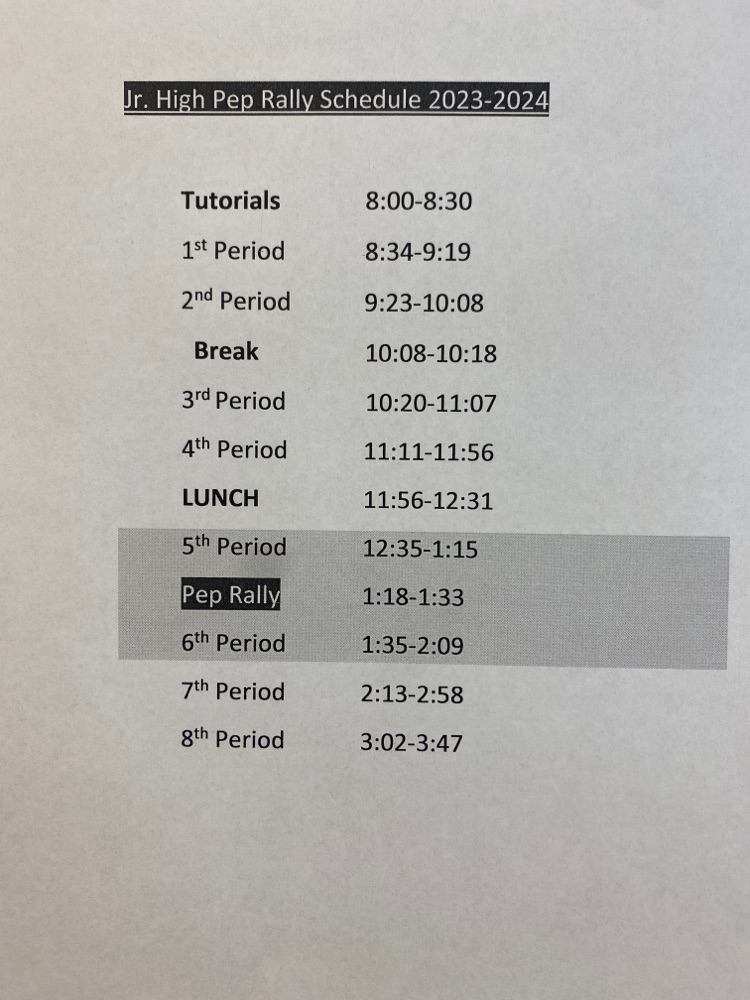 Rockets battle all night long, but fall to Lubbock Christian in Lubbock by a final score of 16 to 17.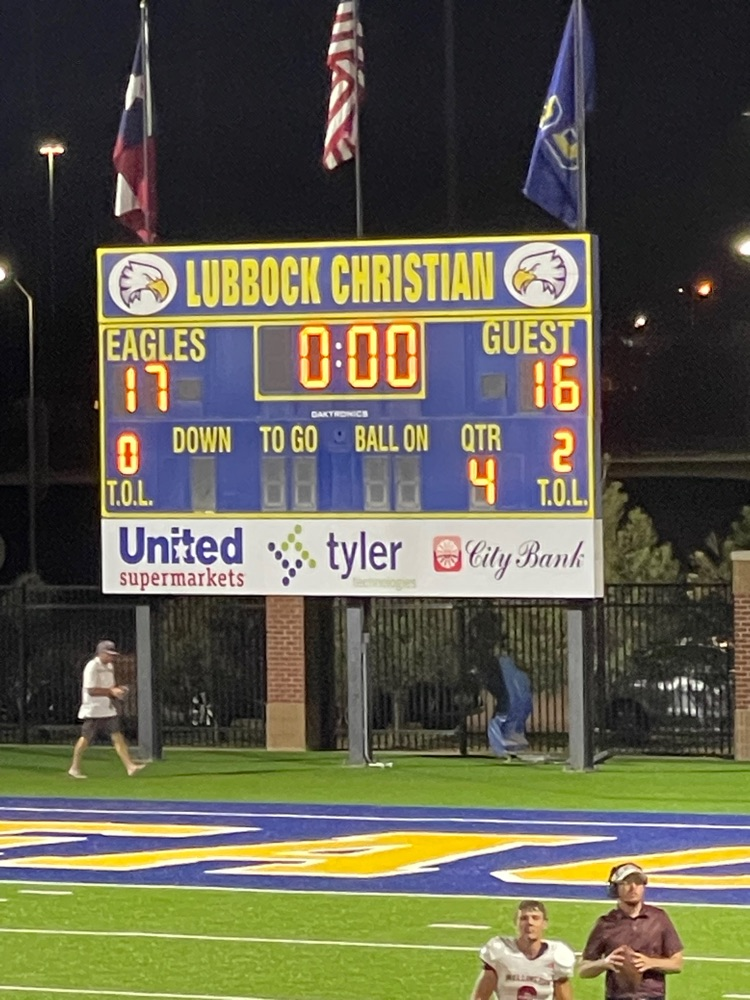 End of the 3rd quarter 🚀🏈🚀 Wellington 8 Lubbock Christian 14

Halftime in Lubbock 🚀🏈🚀 Skyrockets 8 Lubbock Christian 14

End of the 1st quarter 🚀🏈🚀 Wellington 0 Lubbock Christian 8

Did you not make the drive to Lubbock? We have you covered. In addition to updates on the WHS Facebook page, Cole Adams will have your play by play on the Skyrocket Sports Network. Click on the link below to listen live starting around 6:50. 🚀🏈🚀
https://network1sports.com/station/wellington

Our Rockets will make the long trip to Lubbock tonight to take on the Eagles. Game time is 7pm. Tickets will only be sold at the gate with the cost $8 for adults and $4 for students. Address for Lena Stephens Field is 2604 Dover Avenue, Lubbock, Texas 79407. Go big red! 🚀🏈🚀

JV Skyrockets win 32 to 0 over Lubbock Christian's JV moving to 2-0 on the season. 🚀🏈🚀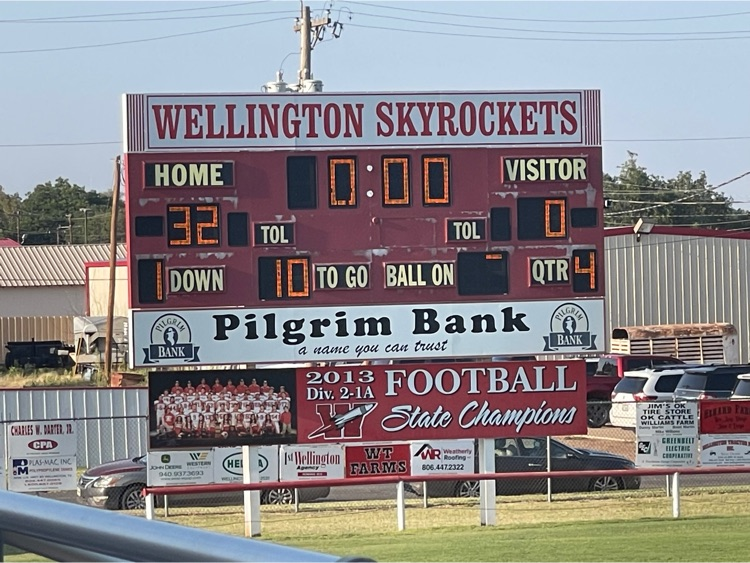 Reminder, all WISD schools will dismiss at noon tomorrow (Friday, September 1st). High school students will go to 1st through 4th periods only. The send off is at 11:50 from in front of the commons! 🚀🚀