Wellington FFA members attended the Greenbelt district meeting and speaking contest Thursday, May 5 in Canyon. Madison Waters placed 2nd in animal science Senior Prepared Speaking qualifying for area. Jossaline Cervantes placed 2nd in ag policy Senior Prepared Public Speaking qualifying for area. Trenton Wright placed 3rd in Natural Resource Speaking. Lisette Vela placed 3rd in extemporaneous speaking. They are all coached by Drew Taylor. Congratulations! 🚀🚀🚀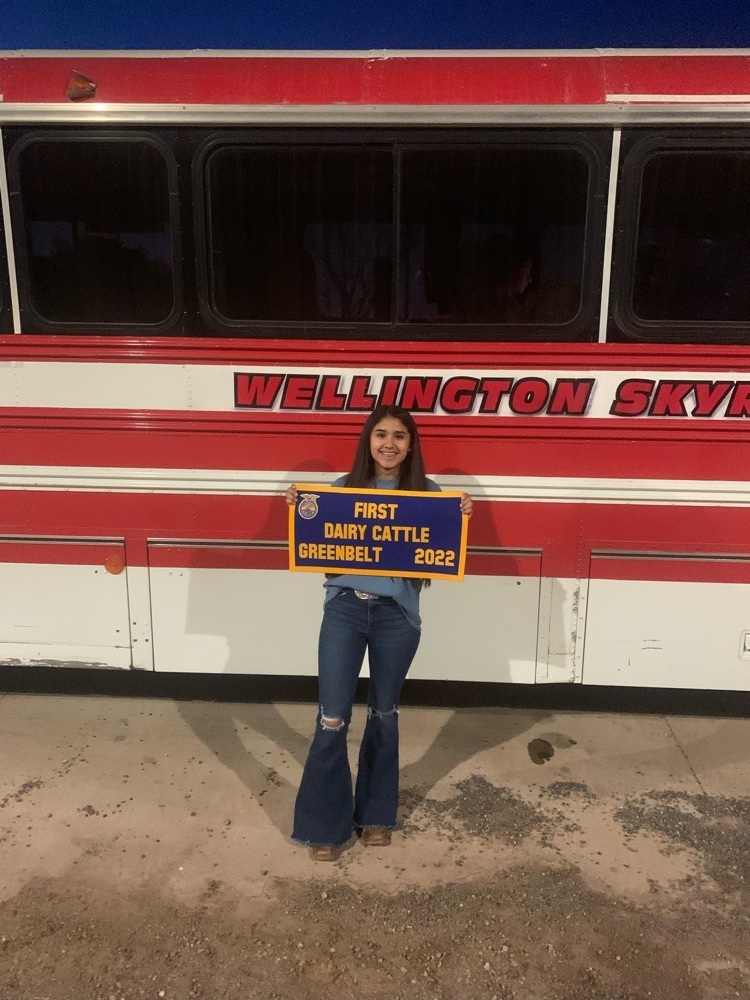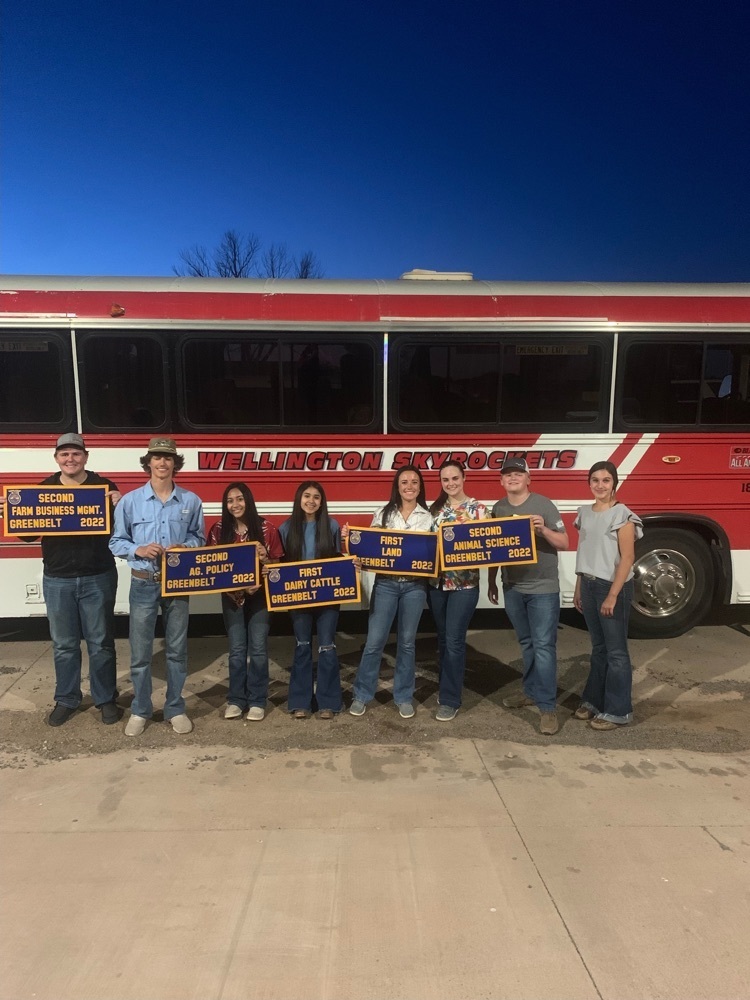 Madeleine Kane is competing in ready writing at the UIL State Academic Meet this afternoon on the campus of the University of Texas in Austin. She is coached by Karoline Ashmore. Go Madeleine! 🚀🚀🚀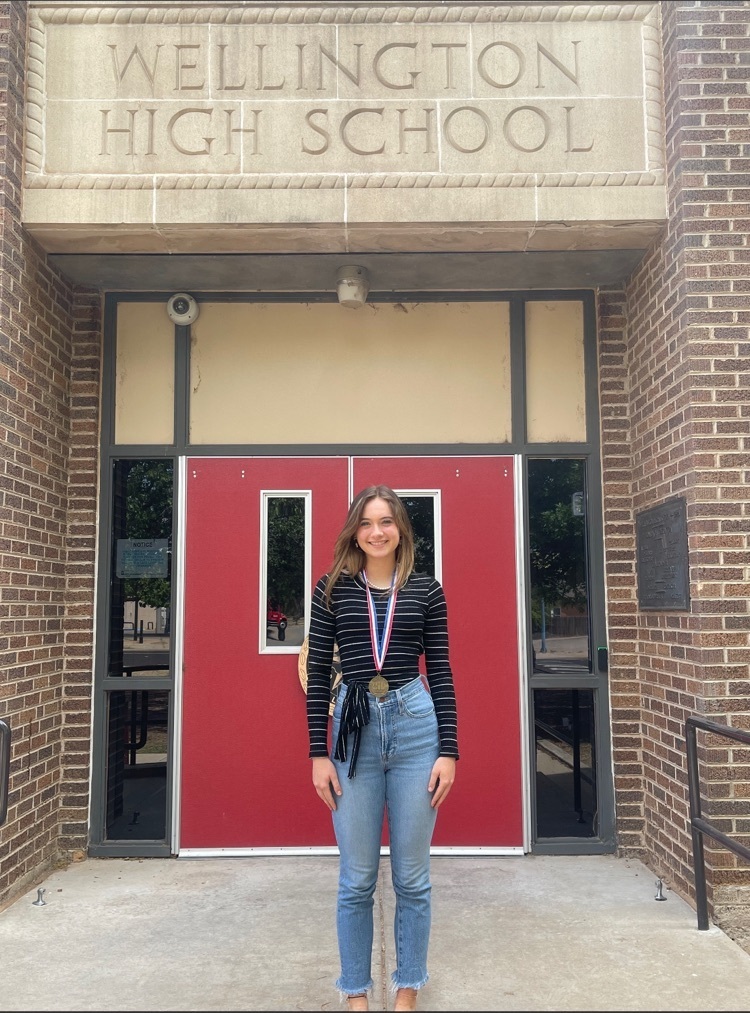 Check out page 17 of the UIL State One Act Play program by clicking on the link below. WHS should be on stage between 7 and 7:30pm tonight. Results should be announced between 10:30 pm and 11pm tonight. Go Rockets! 🚀🎭🚀🎭
https://www.uiltexas.org/theatre/oap-state-program

Skyrocket baseball run rules the Sanford Fritch Eagles in Stinnett by a final score of 12 to 1 to win game one of the bi-district series tonight! Game two will be played tomorrow at 4pm in Childress. Let's pack the park Skyrocket nation. 🚀⚾️🚀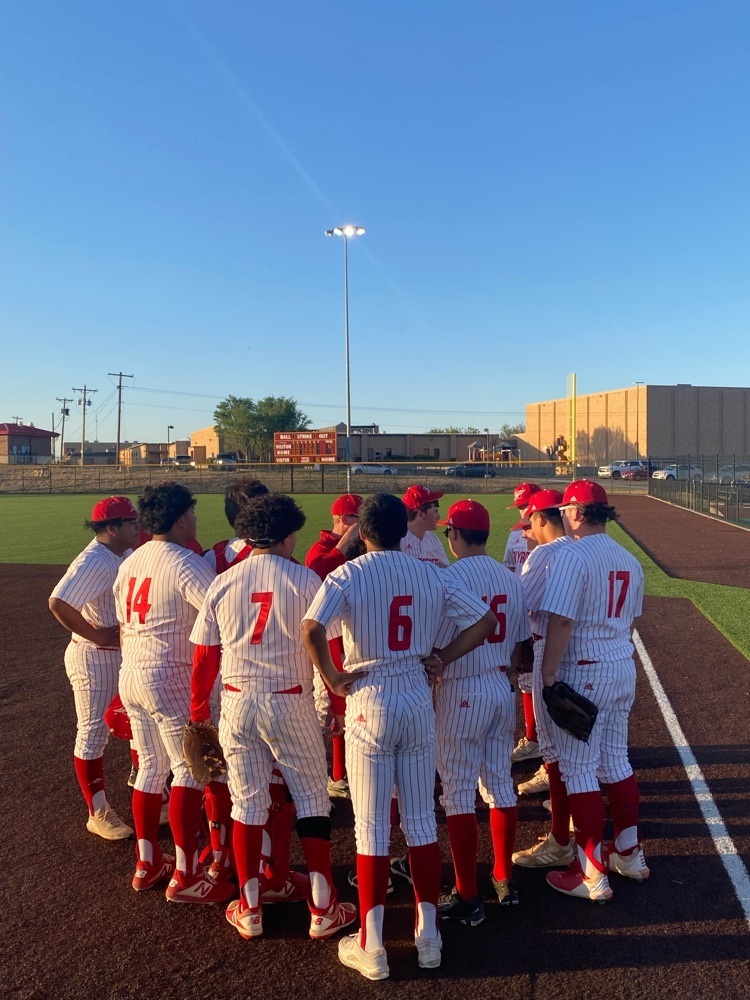 State Vase was held on April 30th in San Marcus.  WHS Senior, Julie Maxwell, received a perfect score of a 4 in Division 1.  Congratulations to Julie and her art teacher Marnie Kane! 🚀🥇🚀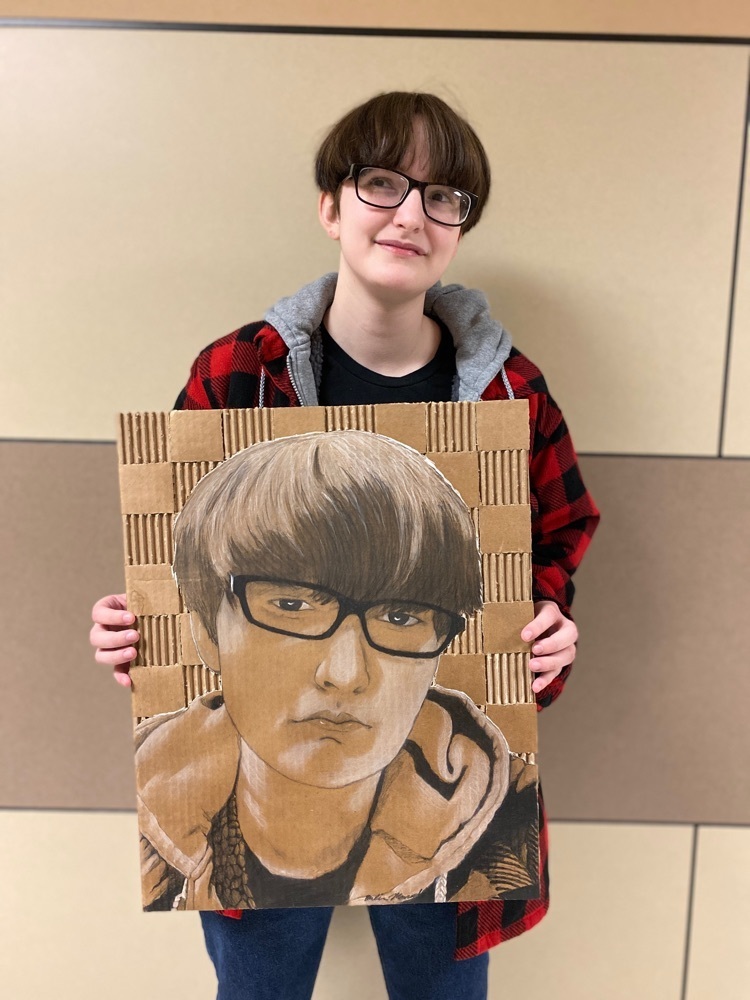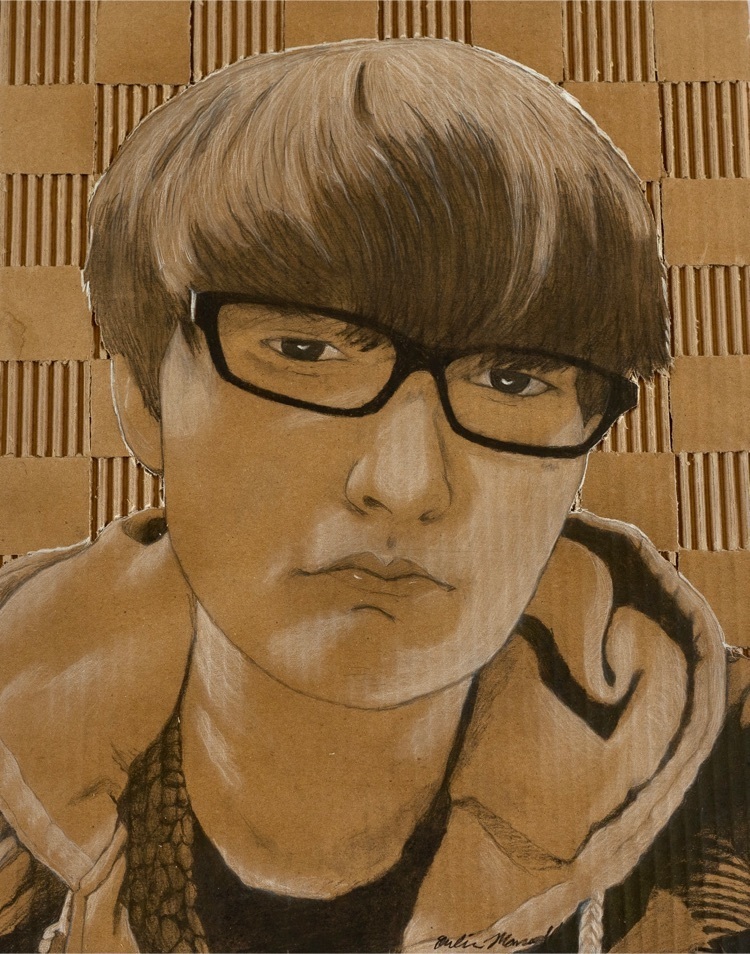 Thank you for supporting the Class of 2022! We have officially sold out of bundtlets. We had no idea they would go this quickly. Be looking for us to sale these again in the near future!

The Class of 2022 will be selling bundtlets from Nothing Bundt Cakes in Amarillo as part of a final class fundraiser. There will be 4 choices of flavors including the following: 1. Chocolate chocolate chip 2. Lemon 3. Red Velvet 4. White chocolate raspberry Bundtlets will be $6 each and will be first come first serve. Seniors can even deliver to your place of business. Call or text Jermaine Cantu at 806-336-8616 or Landey Waters at 806-205-1237 to place your order. Need a Teacher Appreciation gift or Mother's Day present? We got you covered with these sweet treats! Seniors will be on the front lawn of the school tomorrow (Wednesday, May 4th) from 1:30 to 4pm ready to serve you! Come by and support the Class of 2022.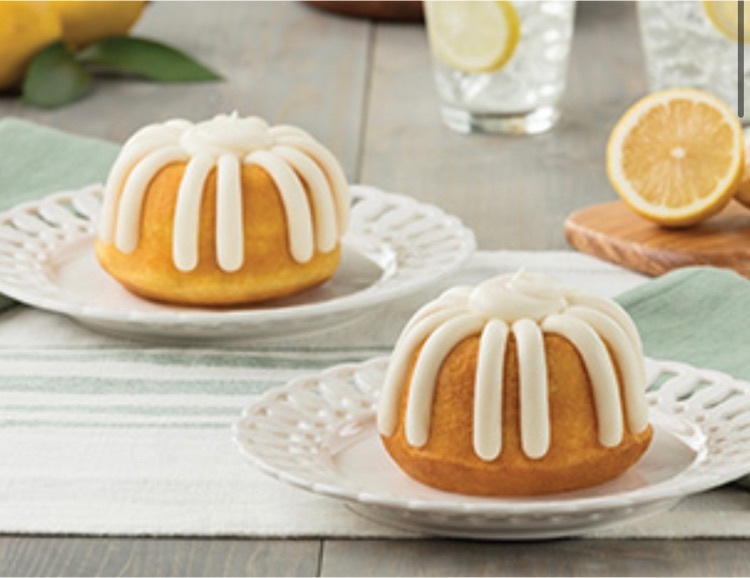 You still have over 30 minutes to make it down to the historic Ritz Theatre to watch The Miracle Worker under the direction of Lana Tillman. The play starts at 6:30pm. Show your support and wish this group the best of luck prior to departing for Austin for the state one act play contest. Grab your drink and popcorn and enjoy the show! 🚀🎭🚀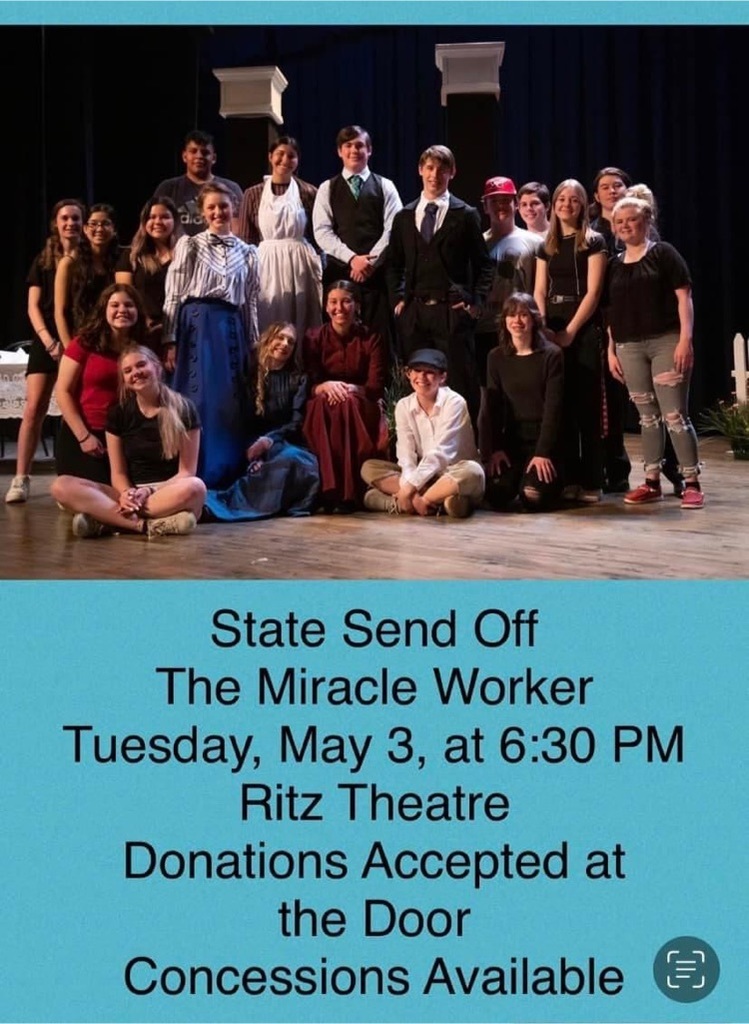 We have two Lady Rocket seniors and two Skyrocket seniors headed to the STATE track meet in Austin next week! Kyla Kane, Hadlee Gomez, Marc Ramirez, and Willy Olvera will be featured on the back of the shirt. Get your state shirt now! Orders close on Thursday, May 5 @ 2pm. No extras will be ordered. 🚀🔥
https://gogearup.io/wellington-trstate22

Class of 2022 parent meeting is this Wednesday at 5:30pm in the elementary cafeteria.

Your final chance to see The Miracle Worker prior to the state one act play competition is tomorrow (Tuesday, May 3rd) at 6:30 pm at the Wellington Ritz Theatre. Let's pack the theatre and send good vibes to these kids before they depart for Austin later this week. Also, the flower fundraiser has been moved to May 23rd. No pre-orders will be accepted. It will be first come first serve on the 23rd.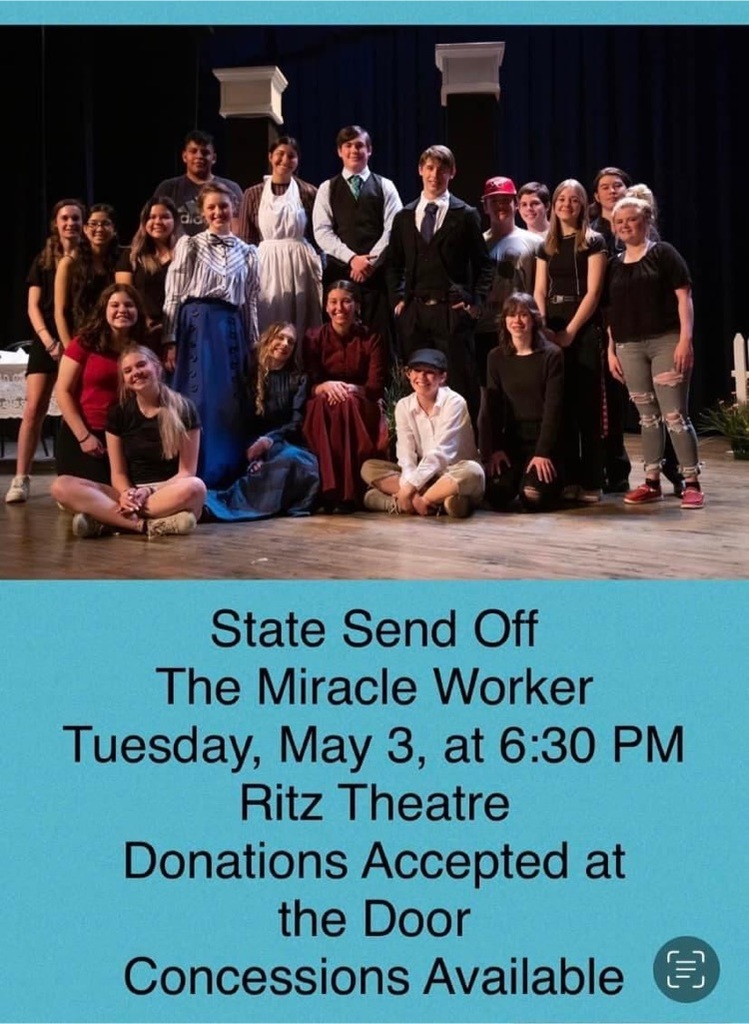 This week in athletics! 🚀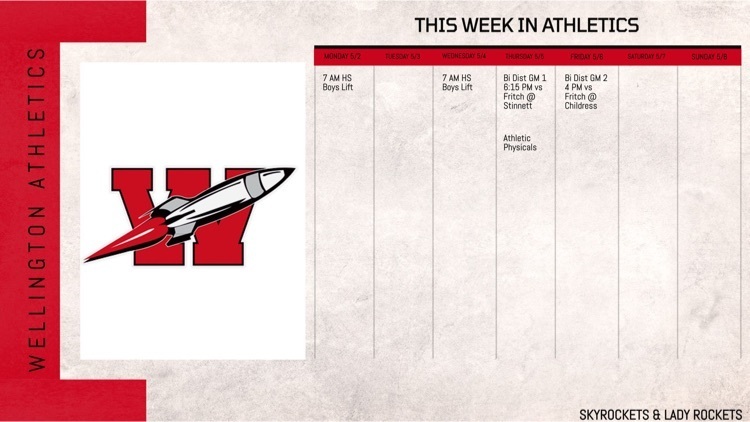 It's your last chance this school year to hear our sweepstakes winning band. Join us at the Ritz Theatre TODAY at 4:30 for the Spring Band Concert. 🚀🎼🚀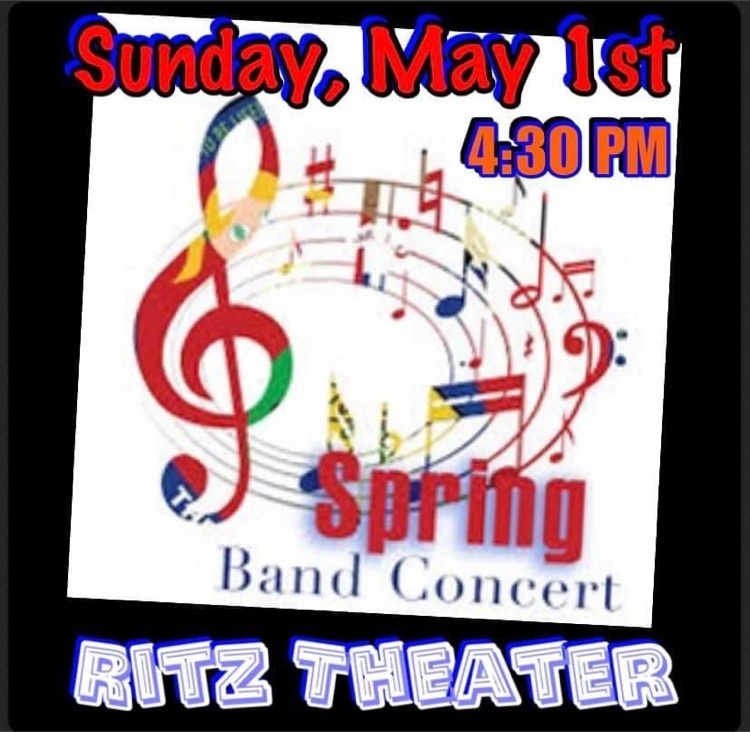 We have four that advanced to the state track meet in Austin two weekends from now and all are seniors! Way to represent Class of 2022! Marc Ramirez advanced to state in the 110 and *300 hurdles. Kyla Kane advanced to state in the *800 and *1600 meter run. Hadlee Gomez advanced to state in the 100 and 300 hurdles. Willy Olvera advanced to state in the shot put. *denotes regional champion Great job seniors! 🚀🚀🚀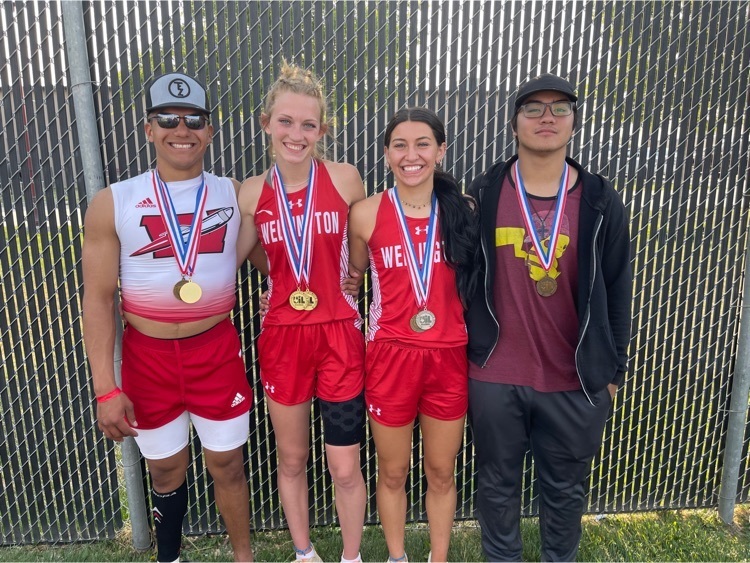 The boys mile relay team of Marc Ramirez, Jordan Nation, Demarcus Lewis, Brenden Garcia, and Anthony Ortiz finished as the 3rd place bronze medalists just narrowly missing advancing to state. Good job boys! 🚀🥉🏃‍♂️🚀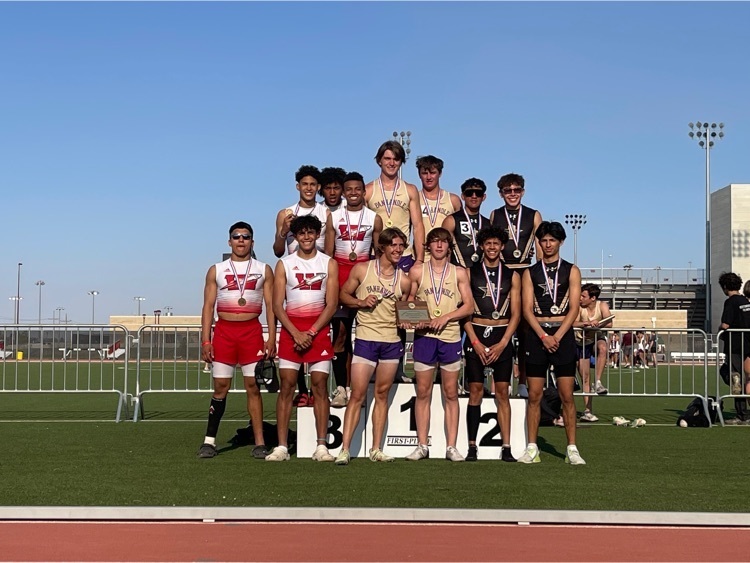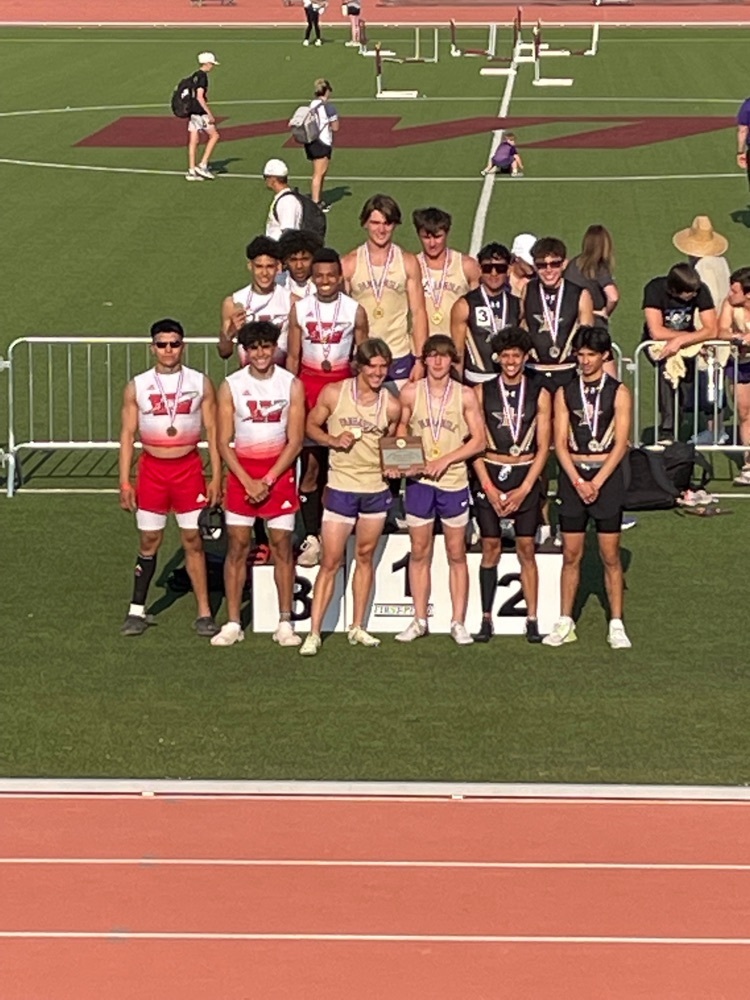 Kyla Kane is your regional champion in the 1600 meter run advancing to state for a chance to defend her state title in Austin. Congratulations Kyla! 🚀🥇🏃‍♀️🚀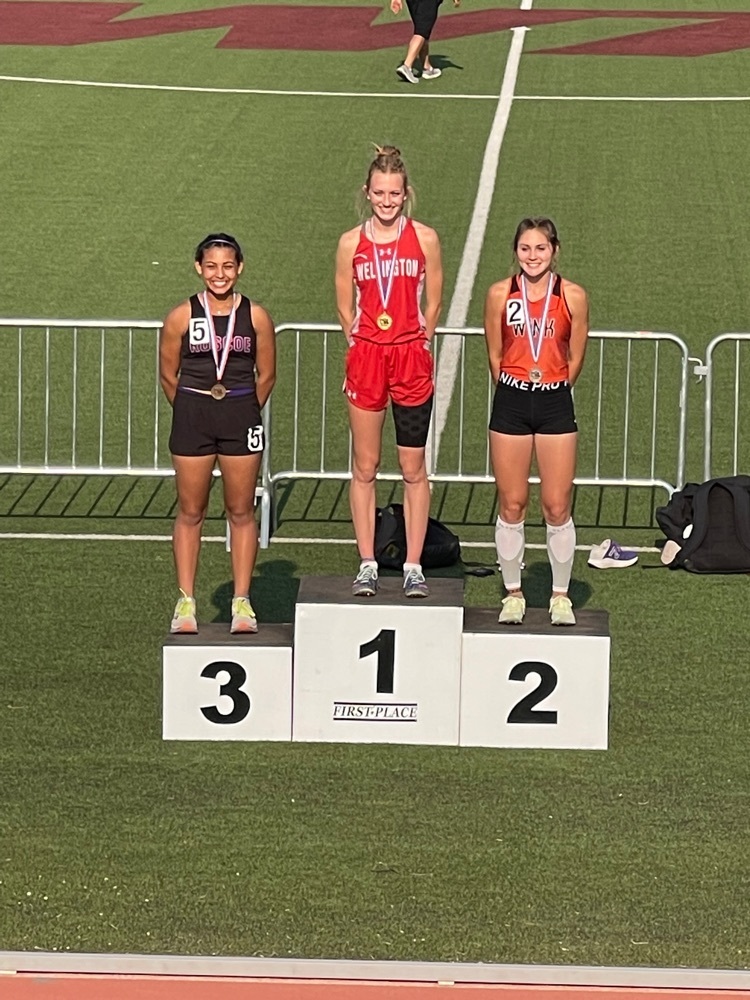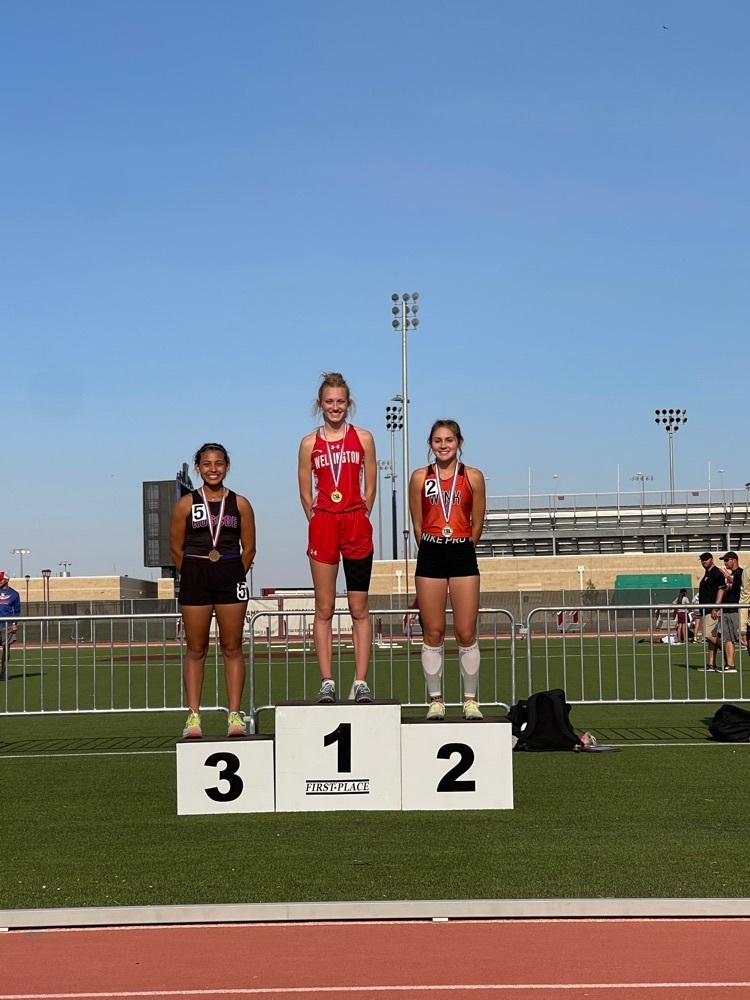 Marc Ramirez is the regional champion in the 300 hurdles advancing to the state track meet. Congratulations Marc! 🚀🥇🏃‍♂️🚀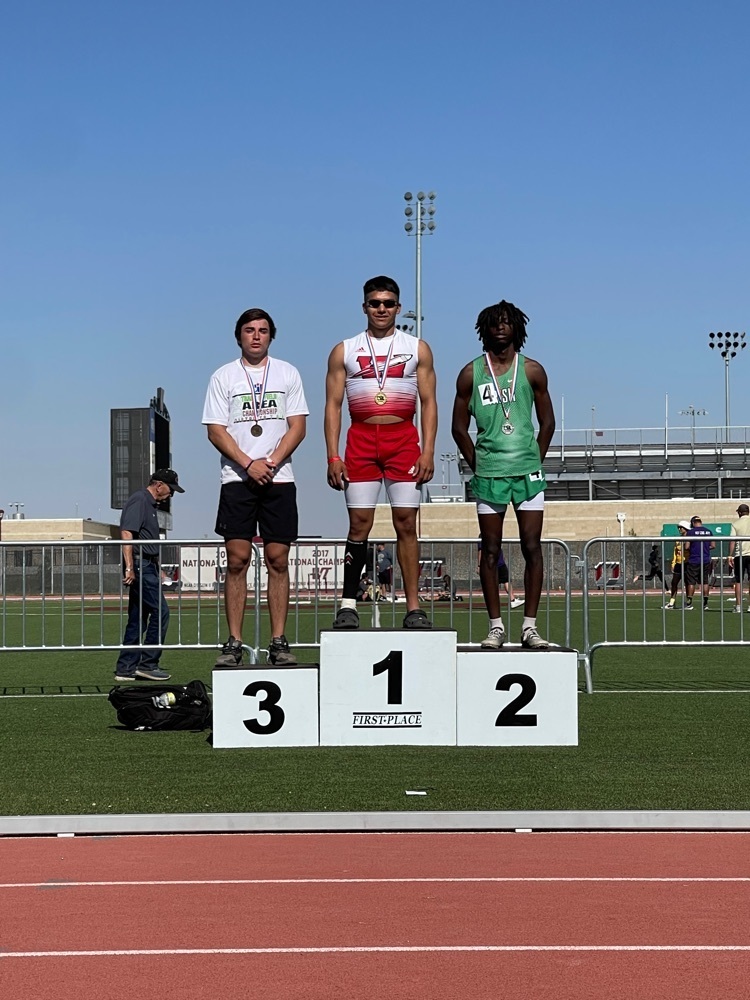 Hadlee Gomez finished as the 2nd place regional runner up in the 300 hurdles advancing to the state meet. Congratulations Hadlee! 🚀🥈🏃‍♀️🚀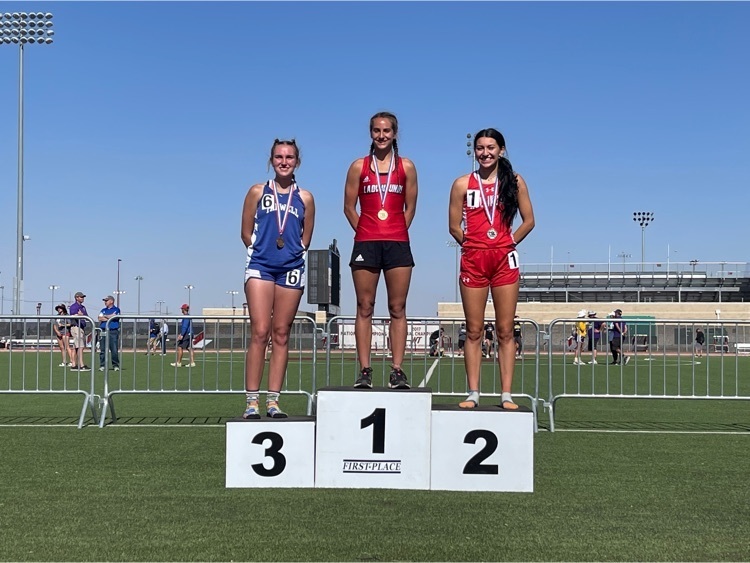 Marc Ramirez also finished on the medal stand in 3rd place in the 100 meter hurdles at the regional track meet in Canyon today. Stay tuned to see if Marc gets the wild card to state. Congratulations! 🚀🥉🏃‍♂️🚀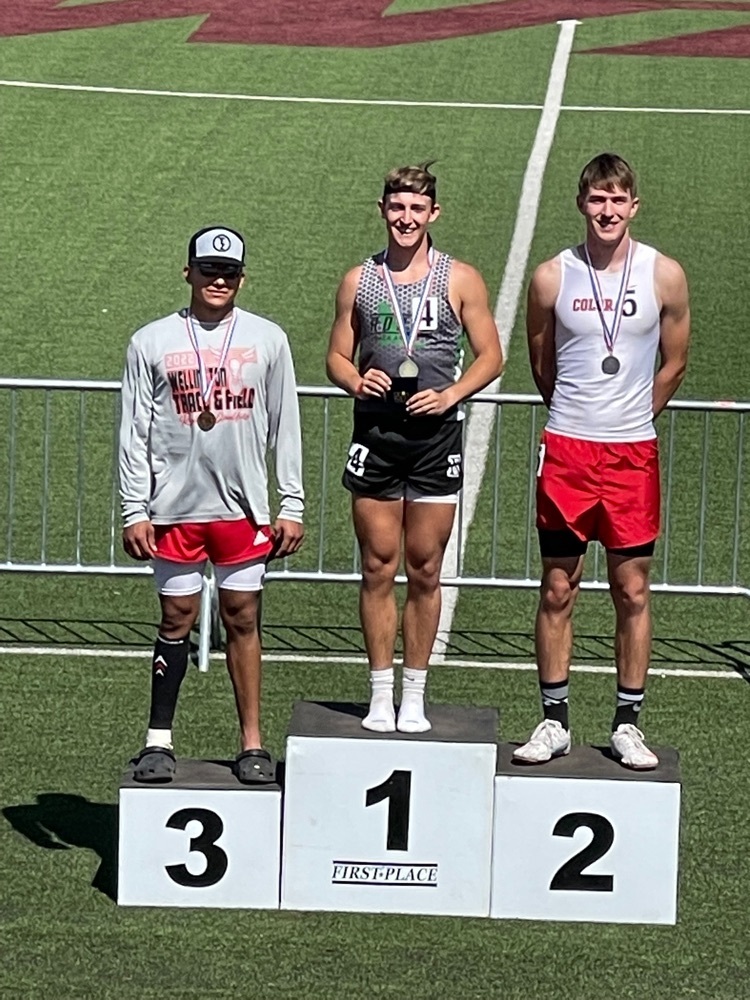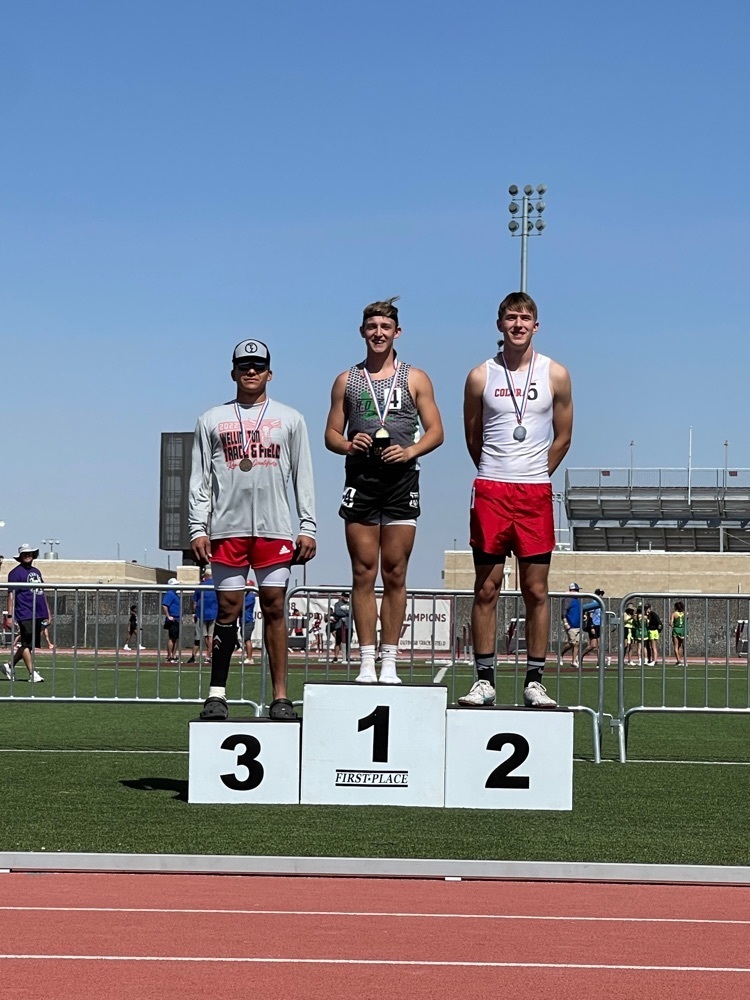 Hadlee Gomez finished on the medal stand in 3rd place in the 100 meter hurdles at the regional track meet in Canyon today. Stay tuned to see if Hadlee gets the wild card to state. Congratulations! 🚀🥉🏃‍♀️🚀