Kyla Kane is your 800 meter regional champion running a 2:20 today in Canyon advancing to the state track meet. Congratulations Kyla!!! 🚀🏃‍♀️🥇🚀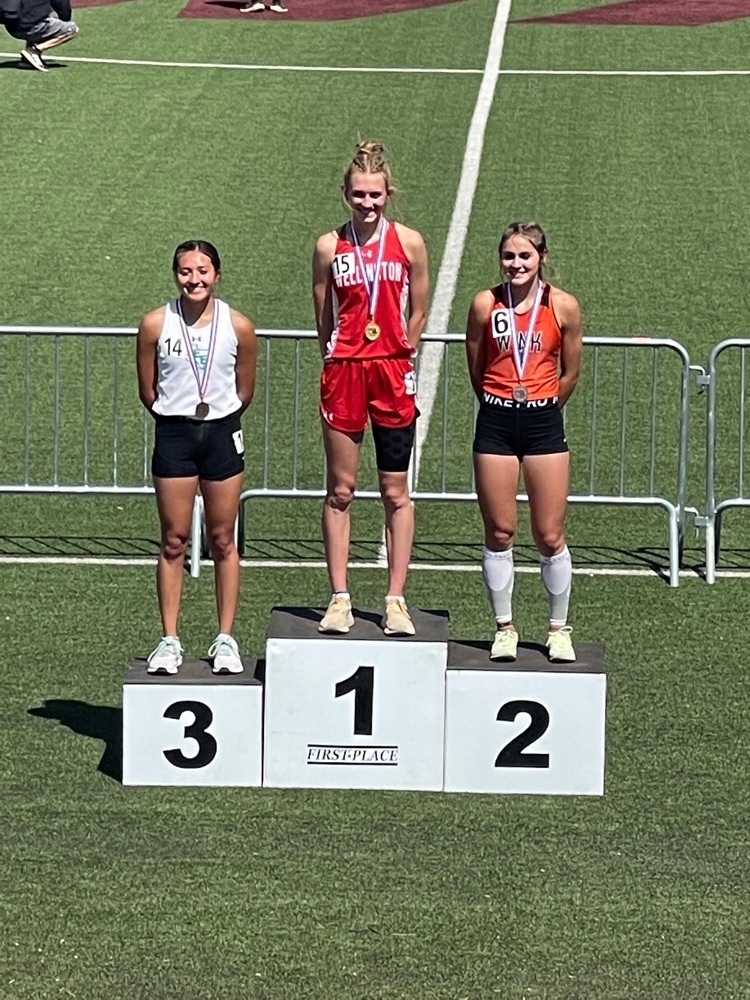 Skyrocket baseball wins the district finale at home 16 to 2 over the Kress Kangaroos. Good luck in the UIL state baseball playoffs next week! 🚀⚾️🚀

WHS senior, Willy Olvera, is the first Rocket to advance to the state track meet in Austin after a second place finish in shot put at the regional track meet today in Canyon. Congratulations Willy! 🚀🥈🚀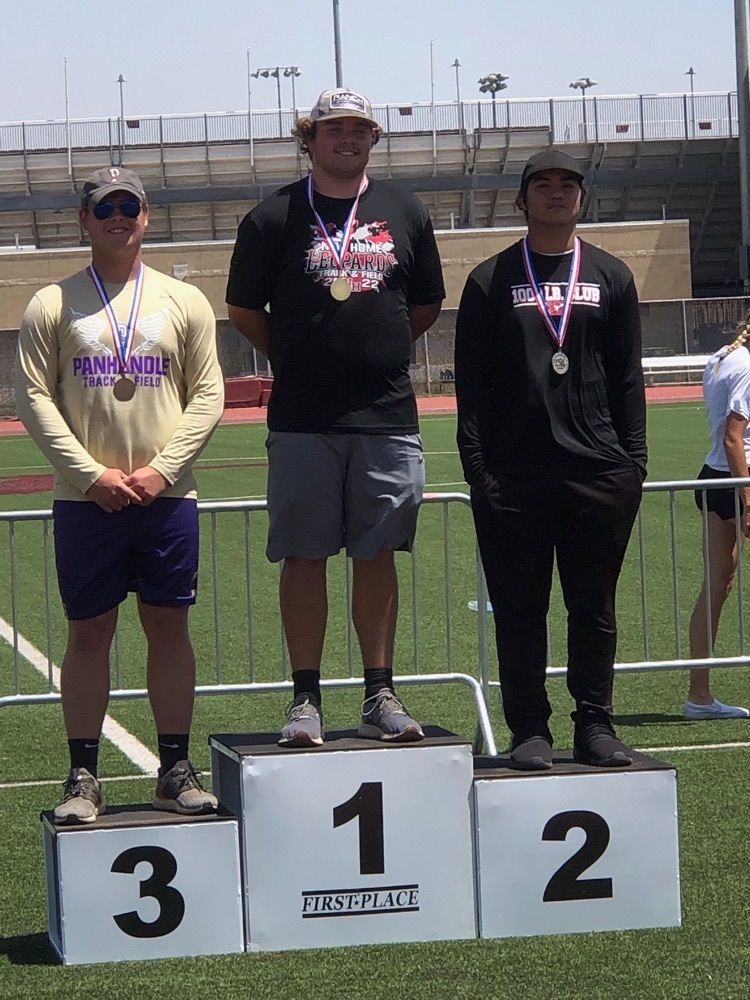 Best of luck to all our Lady Rockets and Rockets competing in the Regional Track Meet today and tomorrow on the campus of West Texas A&M University. Fly Red! 🚀🏃‍♀️🏃‍♂️🚀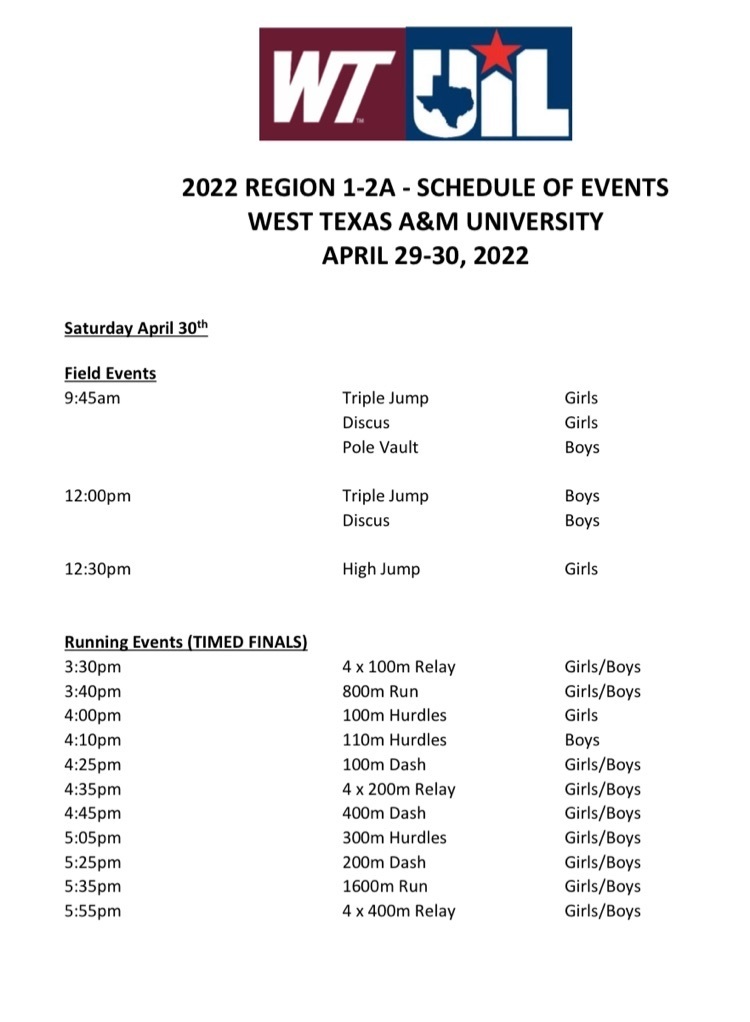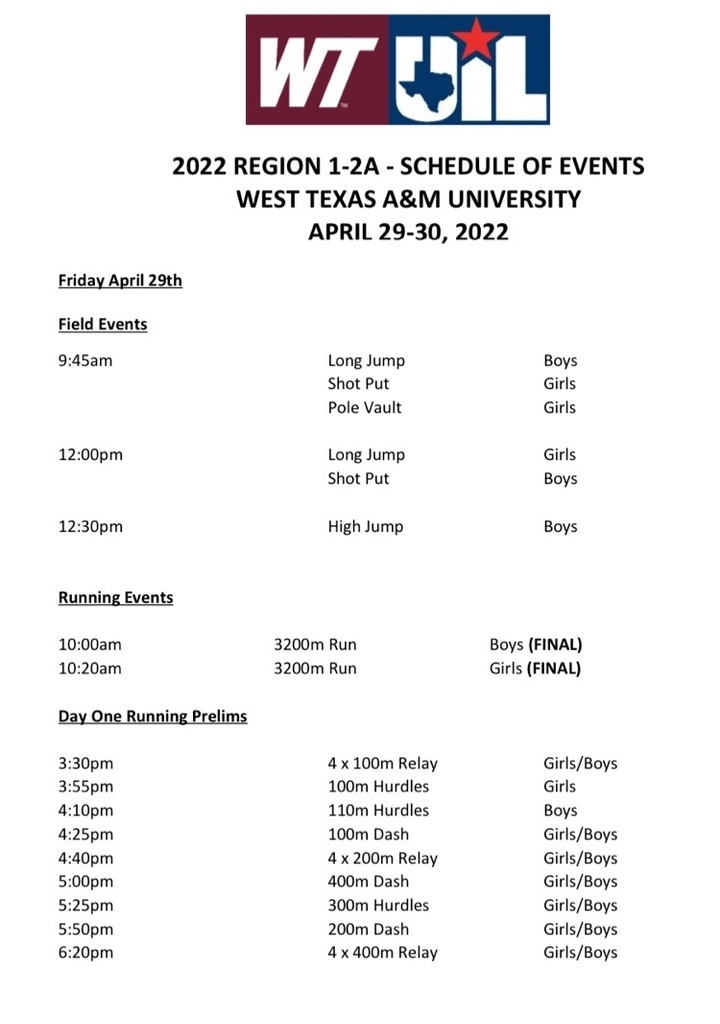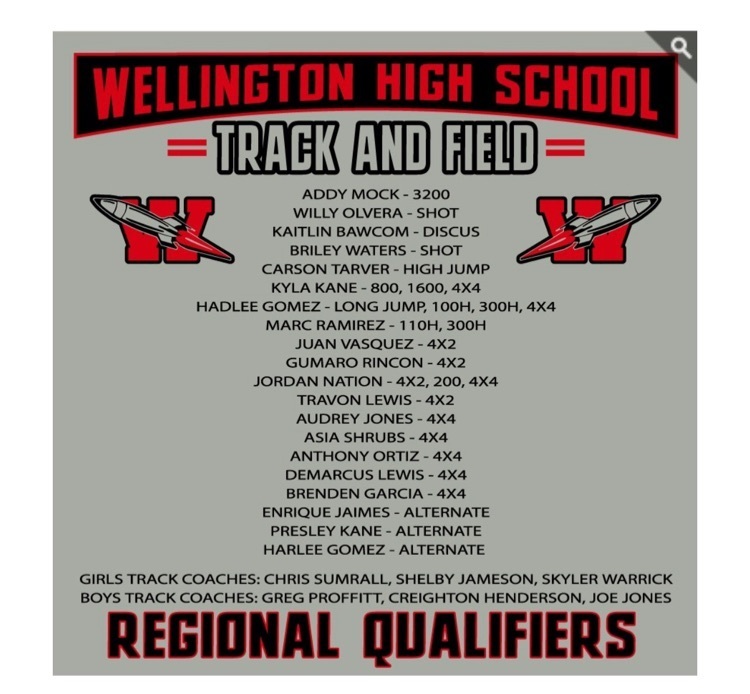 The Wellington FFA land judging team participated at the state land judging contest at Tarleton State University in Stephenville today. Madison Waters placed 13th as an individual out of more than 250 state qualifying participants. The team included Barret Phillips, Madison Waters, Summer Owens, and Trenton Wright. Congratulations on a successful judging season! 🚀

Get your tickets today for the Senior Quilt. It is currently being displayed at Wellington State Bank. Tickets are $1. They can be purchased at Wellington State Bank, from any member of the senior class, or at WHS. Drawing will be held at the All Sports Banquet on May 17. You do not have to be present to win.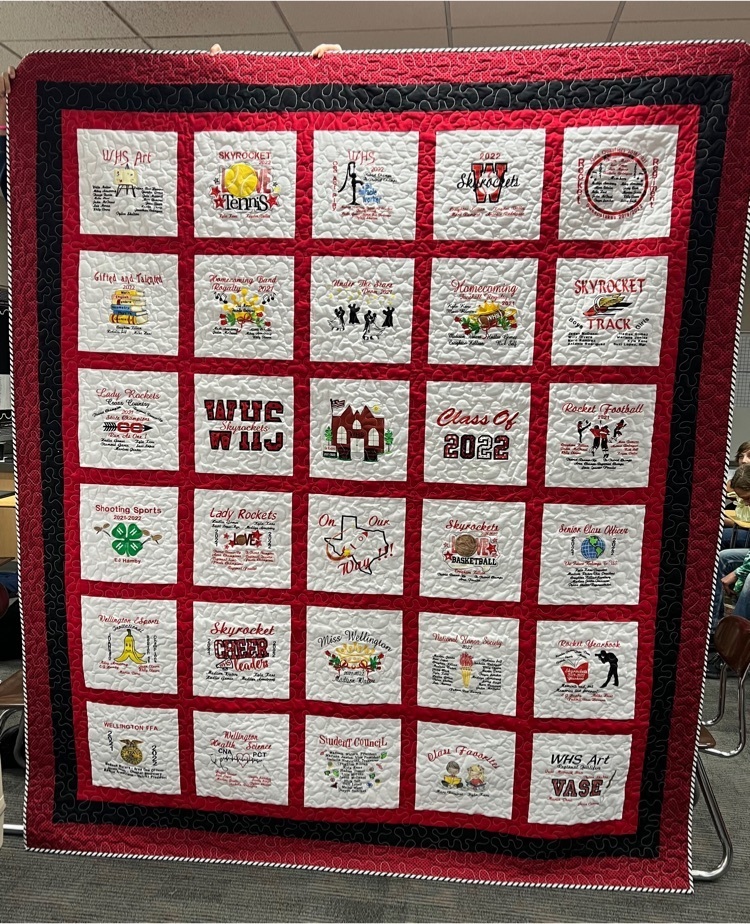 Skyrocket baseball, the District 2 runner-up, will open the UIL State Baseball playoffs May 5th in Stinnett and May 6th in Childress against the third seed from District 1, the Sanford Fritch Eagles. Go big red! 🚀⚾️🚀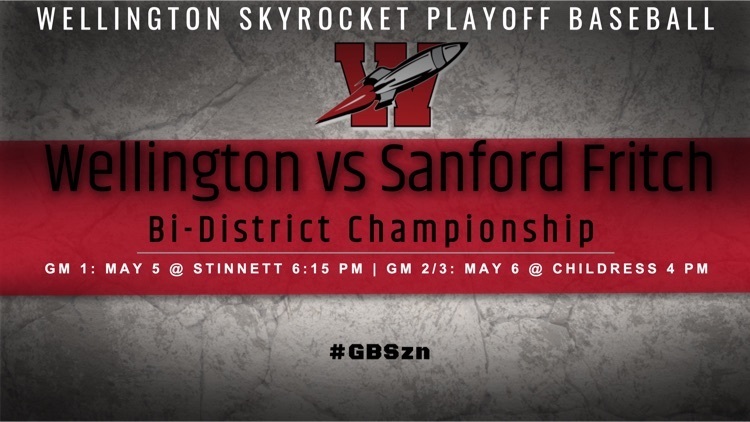 WHS sent our land team off today as they get ready to compete in the state land competition in Stephenville. The team is coached by Drew Taylor and includes Barret Phillips, Madison Waters, Trenton Wright and not pictured Summer Owens. Good luck at state!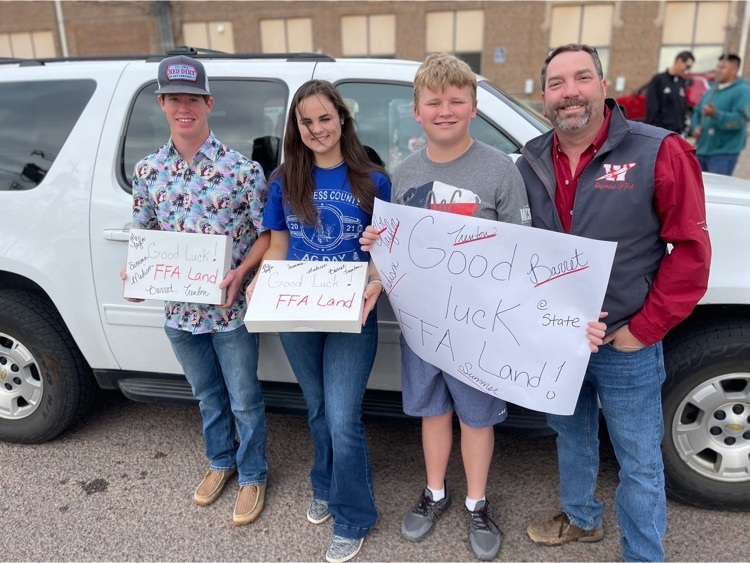 Congratulations to our very own WHS Senior and Wellington Lions Club Sweetheart Marlene Jantes. At the 2-T1 District Queen contest this past weekend, she won the Lionism award along with a $250 scholarship for being the 2nd runner up in the district pageant. We are so proud of you Marlene!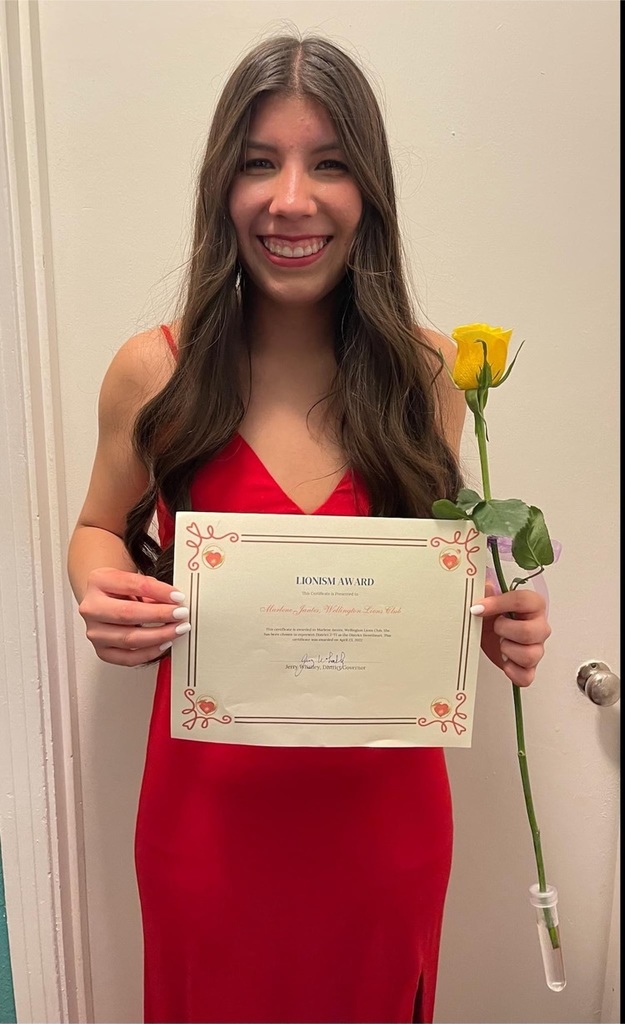 Skyrocket baseball completes the season sweep over Shamrock winning today on the road by a final score of 14 to 0. Your last chance to see Skyrocket baseball at home is this Friday, April 29th at 4pm against Kress. Go Rockets! 🚀⚾️🚀

WHS junior, Summer Owens, fell in the opening round of the state tennis tournament today to last year's state runner up from Albany. Summer is coached by Amy Inman. Thanks for representing WHS Summer. You had a great season and we are so proud of you! 🚀🎾🚀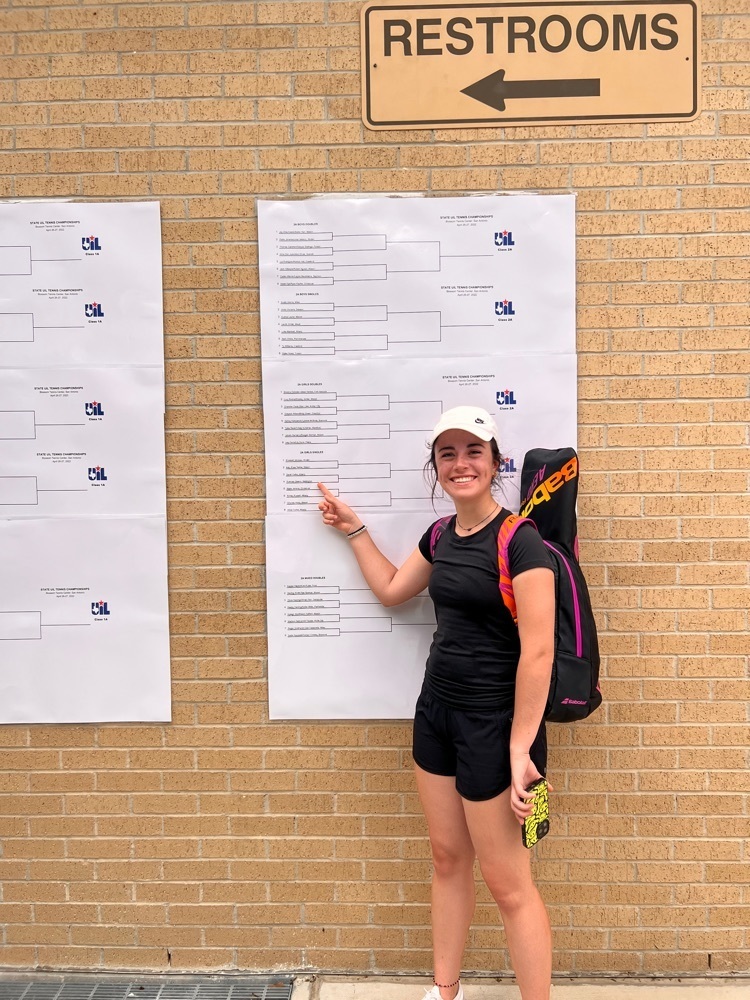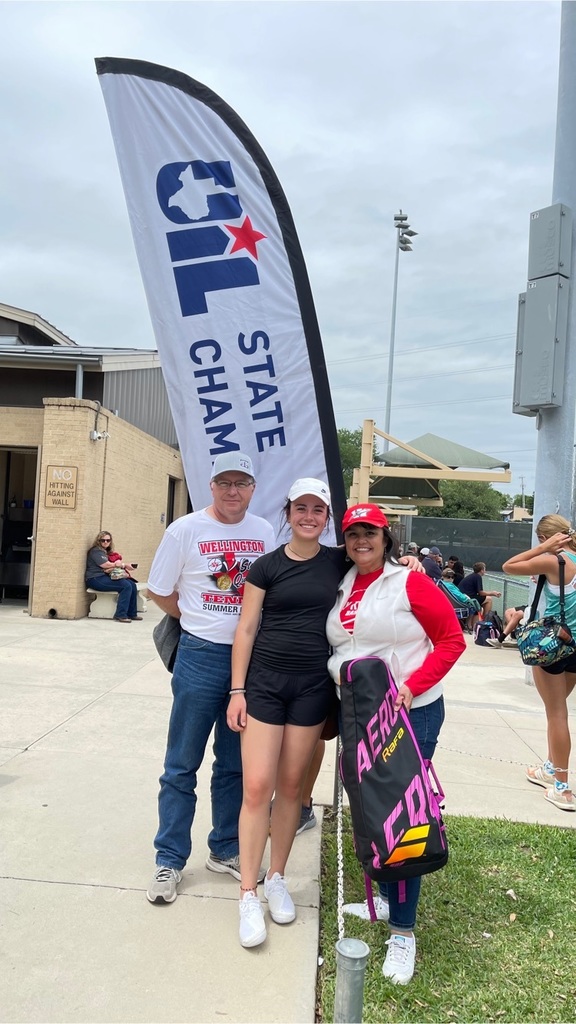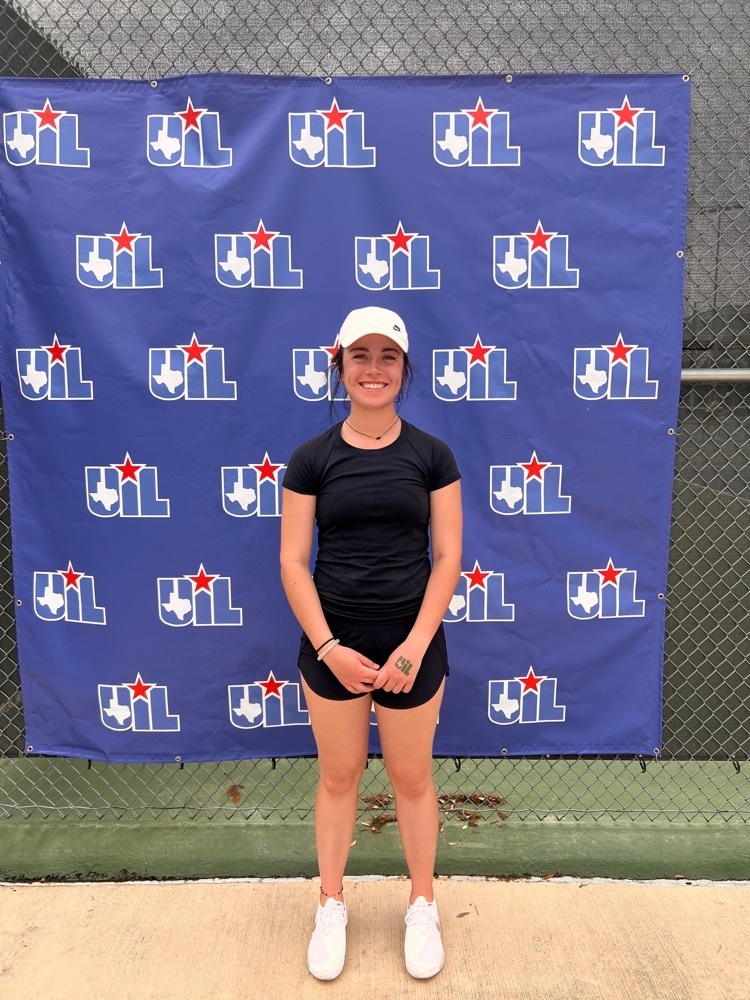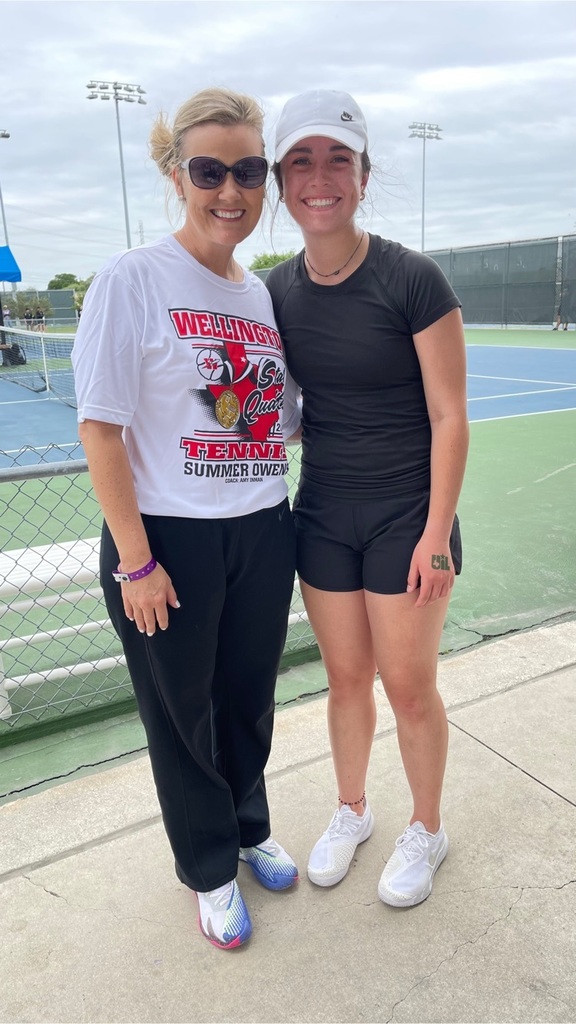 Skyrocket baseball travels to Shamrock today for a 4:30pm district baseball game. Go Rockets go! 🚀🚀⚾️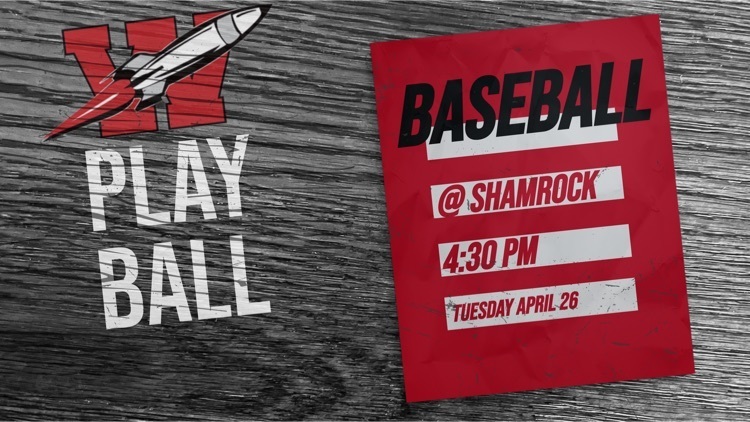 Wellington Elementary helped us send off Summer Owens in style this morning. She will hit the courts in San Antonio tomorrow morning in the state tennis tournament. Good luck Summer! We are rooting for you! 🚀🎾🚀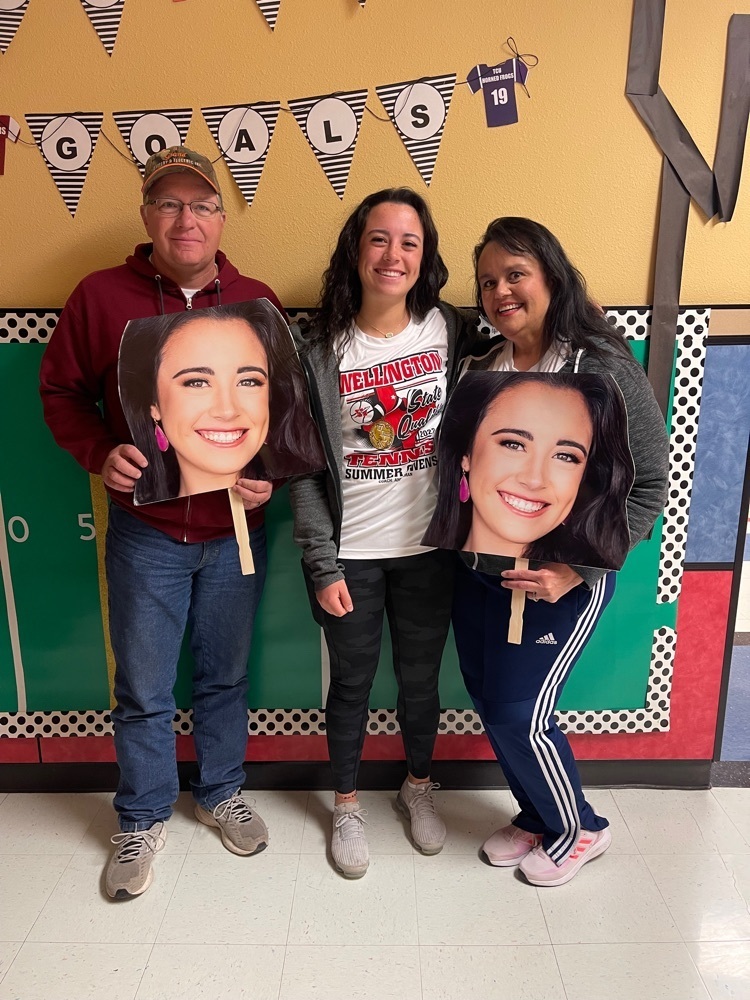 Madison Waters advanced from the Area 1 scholarship interview process today. Her application will now move on to the state level. Congratulations Madison!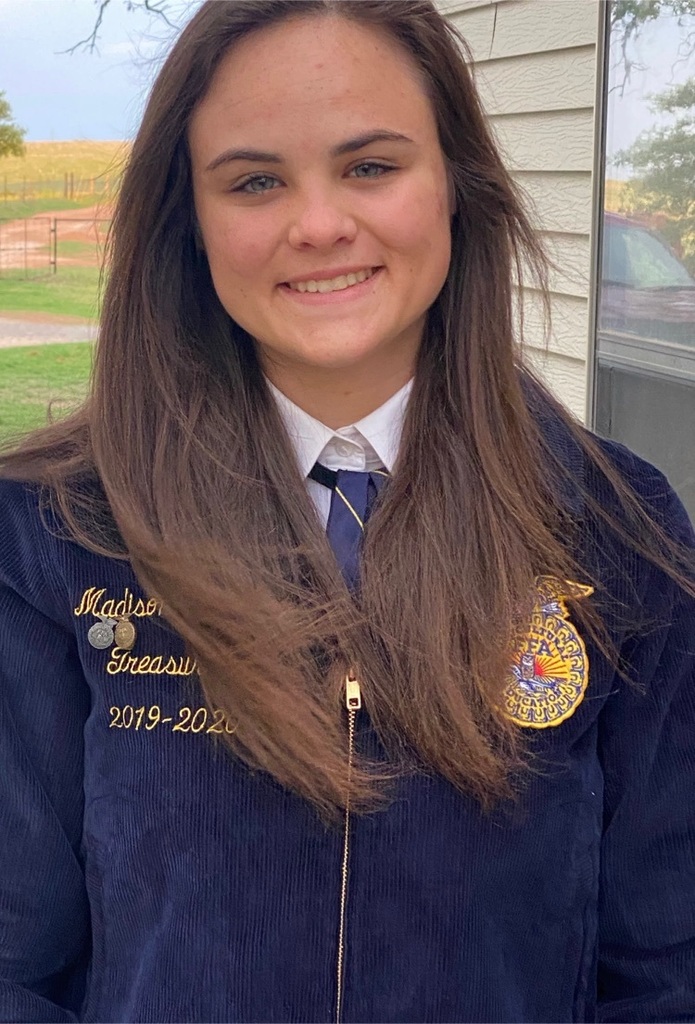 Wellington High School One Act Play is going to state for only the second time in school history. The first time was in 1981. Order your state shirt by tomorrow (Tuesday, April 26th) at 2pm by clicking on the link below.
https://gogearup.io/wellington-stoap22

There were some beautiful young ladies and future Lady Rockets on the high school stage today. Here are your results from the three pageants held today. Little Miss Wellington 2022 Winner-Perrie Reyna 1st runner up-Alaeja Archie 2nd runner up-Callahan Cantu 3rd runner up-Summer Valles 4th runner up-Claire Mock Junior Miss Wellington 2022 Winner-Ava Kate Inman 1st runner up-Claire Kane 2nd runner up-Myrical Roland 3rd runner up-Ava Peters 4th runner up-Jazlynn Coffee Teen Miss Wellington 2022 Winner-Maggie Tillman 1st runner up-Rilynn Southerland 2nd runner up-Jorgia O'Rear Congratulations to all the girls!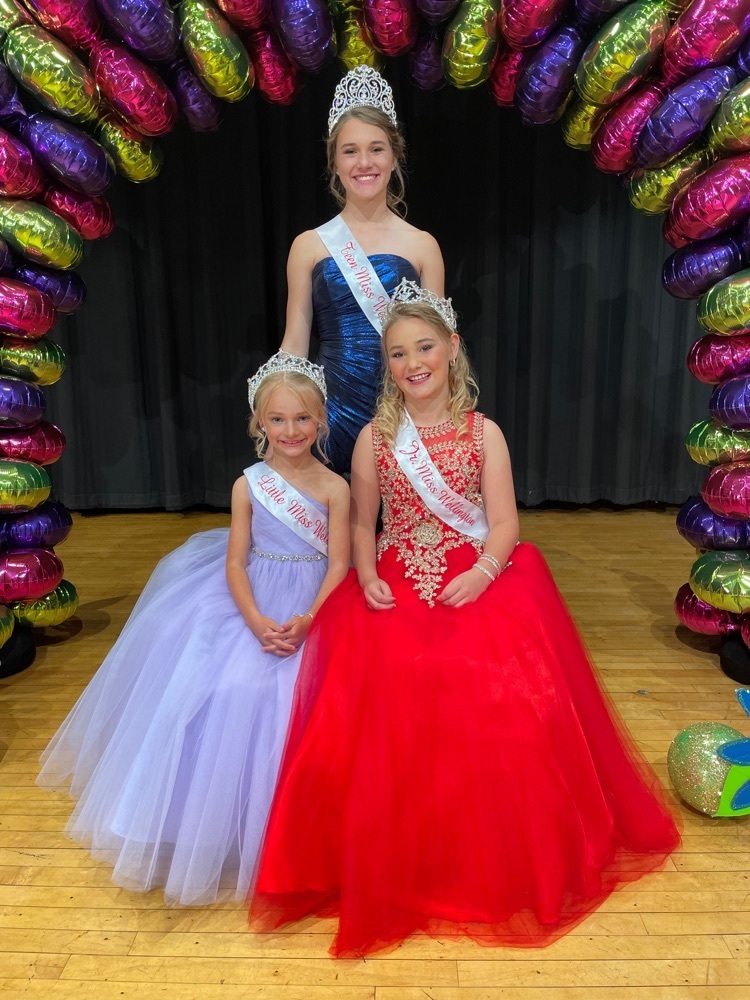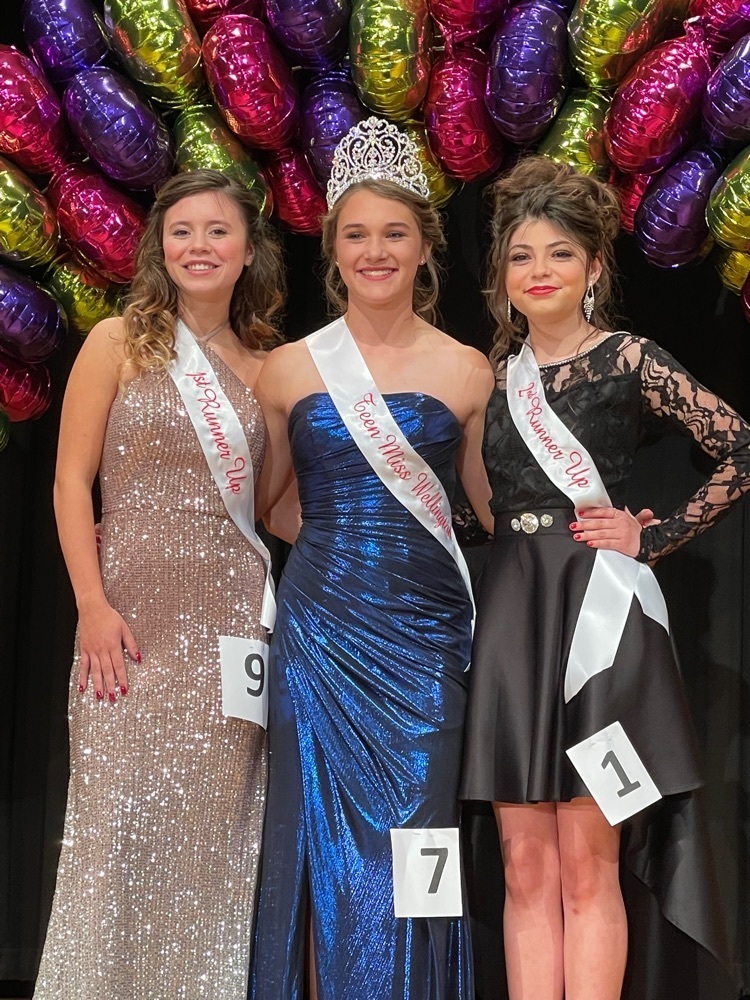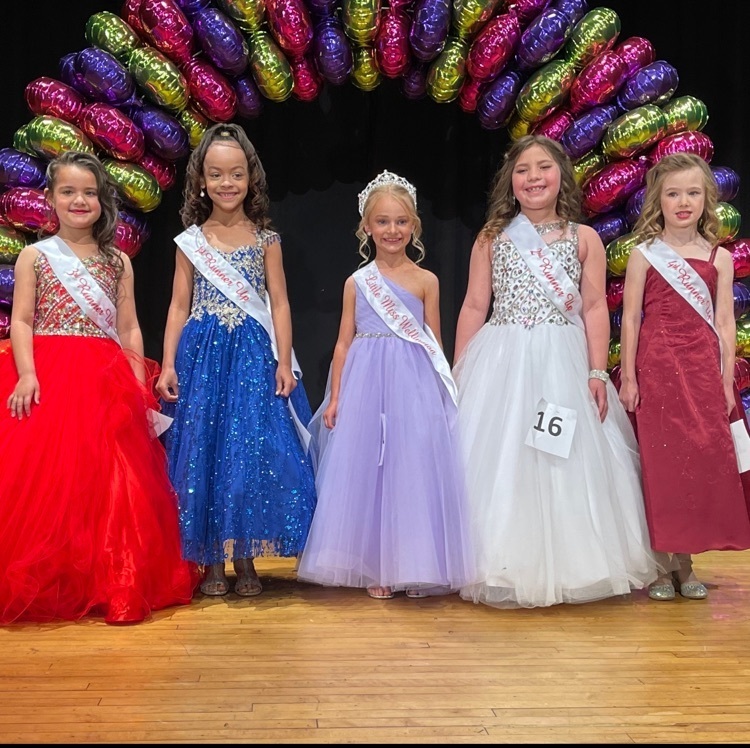 A huge thank you to Angel's Subs and Sweets, Bawcom's Supply, and TBerry's for donating the gift bags for our judges today. These three businesses always support our community. Thank you so much! Join us at 2pm for all three pageants.

Teen Miss Wellington 2021 Harlee Gomez will give her crown away TODAY (Sunday, April 24th) in the high school auditorium. The pageants will start at 2pm with the Teen Miss Wellington followed by Little Miss and Junior Miss. Cost will be $5 at the door and all proceeds will go to scholarships for our graduating seniors!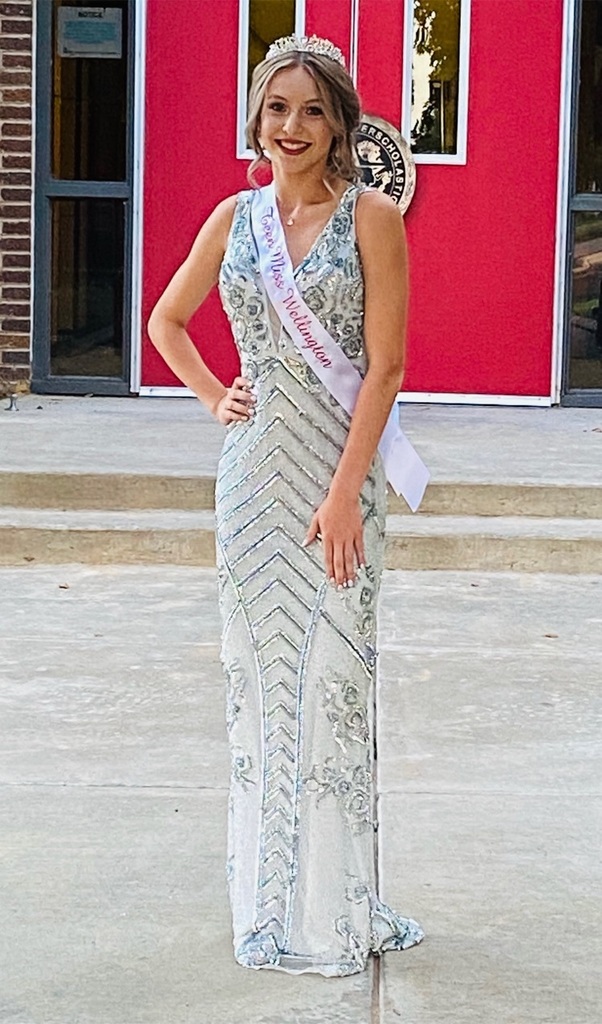 One act play cast and crew will be pulling into town around 12:30. Sorry for the delay, but these kids have been up since 6am. Their technical rehearsal was at 7am this morning, they performed at 2pm, and awards weren't announced until after 8pm. Show your support by welcoming them back to town even if you are in your pajamas!

Here is the full list of awards from your state bound one act play today under the direction of Lana Tillman. Please welcome them into town around 11:45 or midnight. We'll post an exact time when they are close to town. Best Performer/Best Actress-Madi Armstrong All-Star Cast-Hadlee Gomez Honorable Mention All-Star Cast-Summer Neufeld Technical Awards-Dylan Skelton (Stage Manager) & Jacey Clark (Lights) Other cast and crew include: -Brianna Aguero -Israel Acosta -Brandon Cooper -Blaire Forrester -Currie Forrester -Abby Garcia -Harlee Gomez -Cece Granadoz -Jackson Jones -Marcus Lopez -Addy Mock -Christell Melendez -Jaci Porter -Caleb Strickland -Kaseten Welch