Your Skyrockets are bi-district champions after a big 58 to 6 victory over the Boys Ranch Roughriders. Stay tuned for information about the area round game. Congratulations Skyrockets! 🚀🏈🚀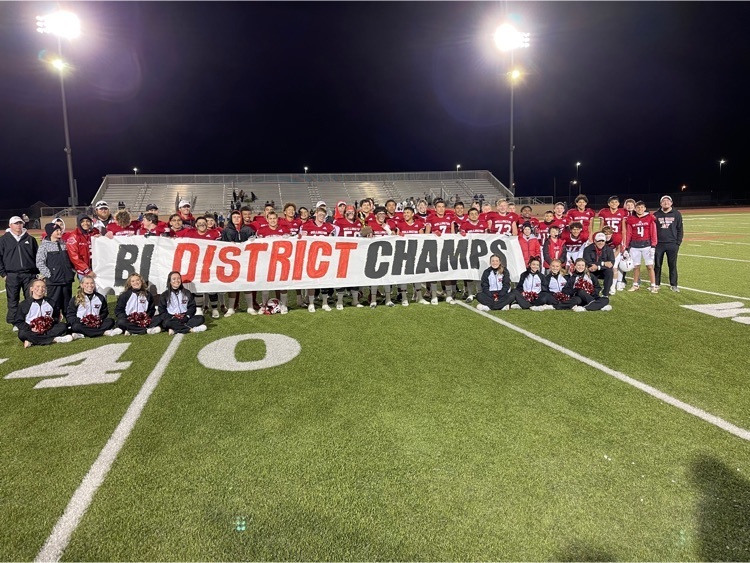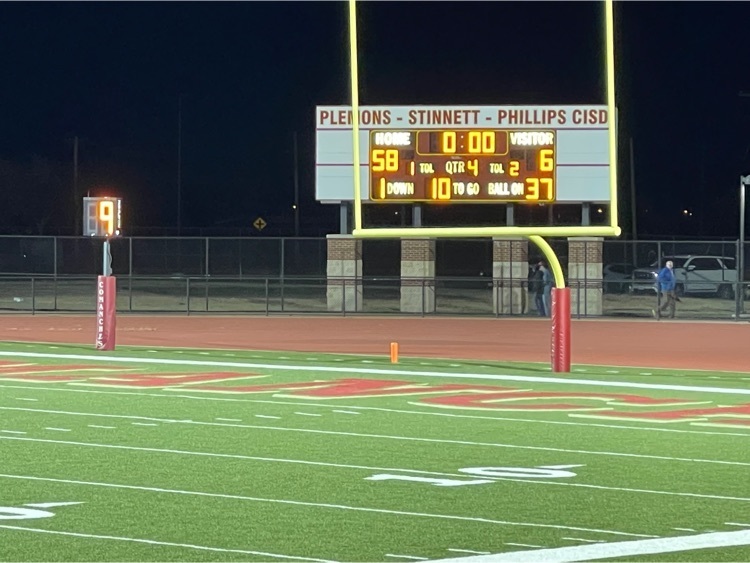 End of the 3rd quarter 🚀🏈🚀 Wellington 46 Boys Ranch 0

Halftime in Stinnett 🚀🏈🚀 Skyrockets 38 Boys Ranch 0

End of the 1st quarter in the bi-district championship game in Stinnett 🚀🏈🚀 Wellington 24 Boys Ranch 0


JV Lady Rockets opened the Tascosa JV tournament today with a 43 to 29 victory over Bushland's JV. Lady Rockets will now play tomorrow at 3pm against Canyon's JV. Great job JV! 🚀⛹🏽‍♀️🏀🚀

Our Skyrockets kickoff the UIL state football playoffs tonight at 7pm at Stinnett West Texas High School. There are no online ticket sales for this game. Cash will be accepted at the gate. The send off will be at 2pm and then all schools will dismiss immediately following. Go Rockets! Win bi-district! 🚀🏈🚀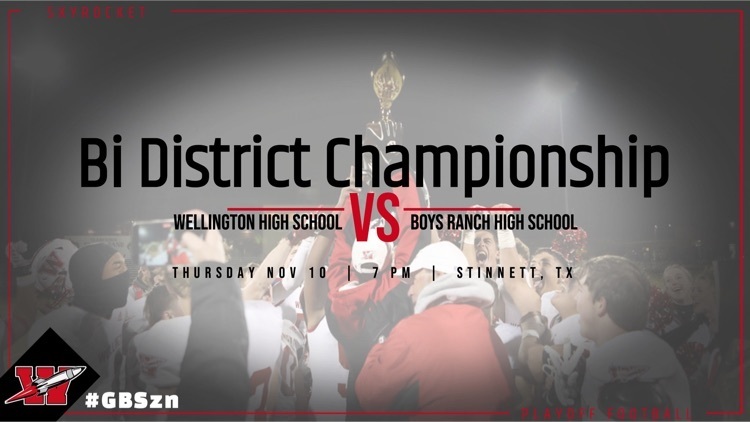 We love honoring our Veterans. Our Veterans and community are invited to attend our Veteran's Day Assembly this Friday, November 11th at 9:30am in the high school gym. A reception will be held immediately following. 🚀🇺🇸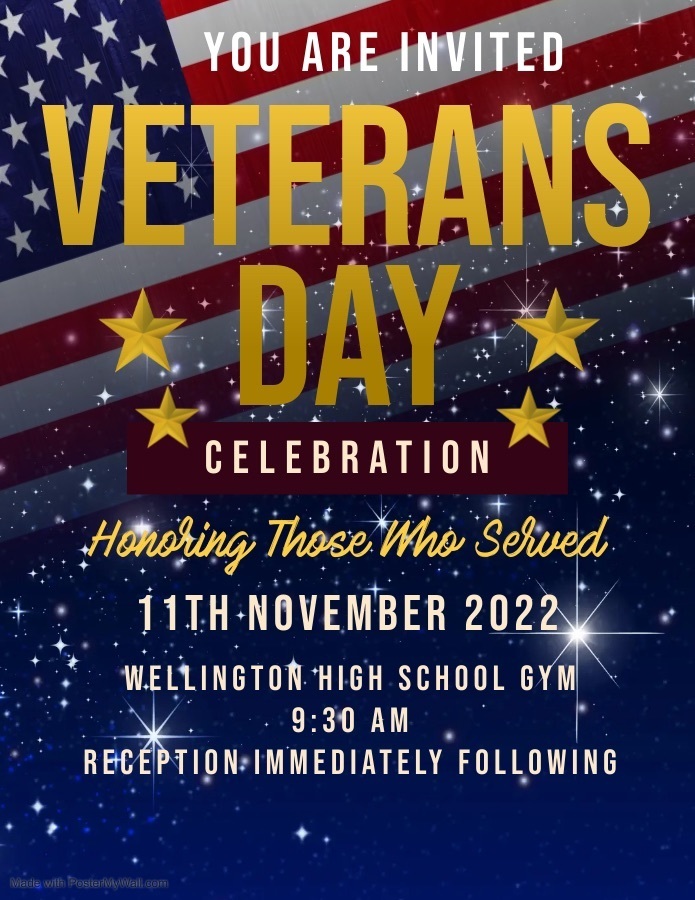 Lady Rocket basketball opened the season at home with a big 45 to 31 win over 3A Spearman in front of a rowdy crowd. JV girls fell in the first game by a final score of 15 to 27. Lady Rockets will travel to Randall for a 6pm game on Saturday against Claude. Our JV Lady Rockets will play in the Tascosa JV tourney starting on Thursday. 🚀🏀🚀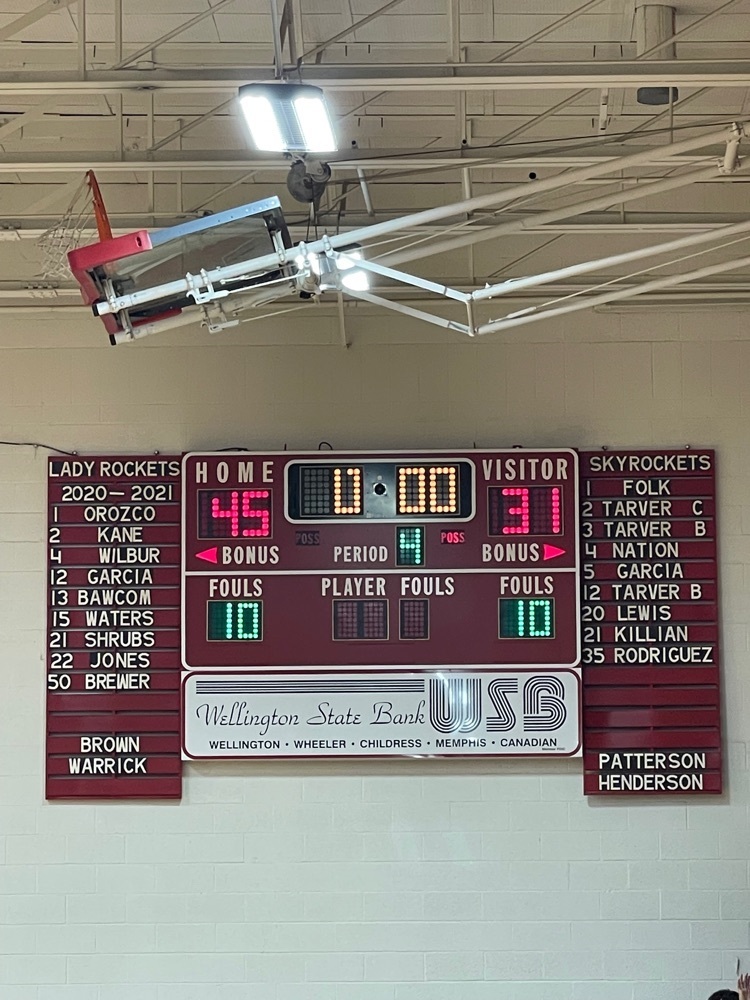 The Sound of West Texas Buffalo Marching Band had WT Band Day 2022 this past Saturday, November 5th in Canyon during WTAMU's last home football game. Three WHS students participated including Allie Linville, Addy Mock, and Jaci Porter. Thanks for representing the Rocket Regiment girls! 🚀🎼🎷🎺🚀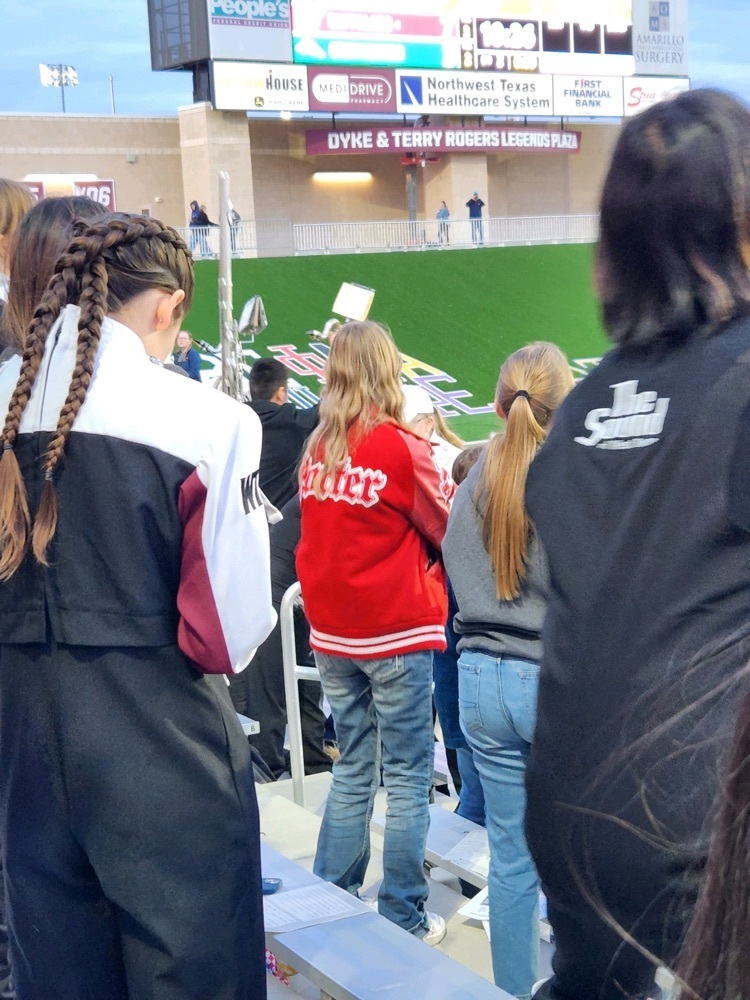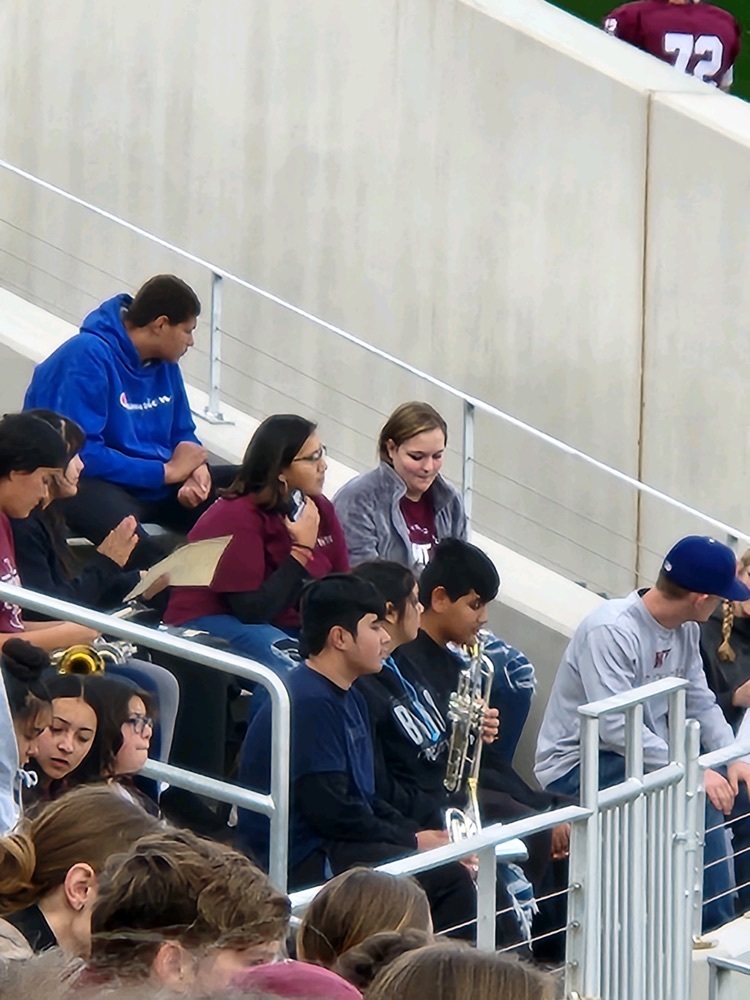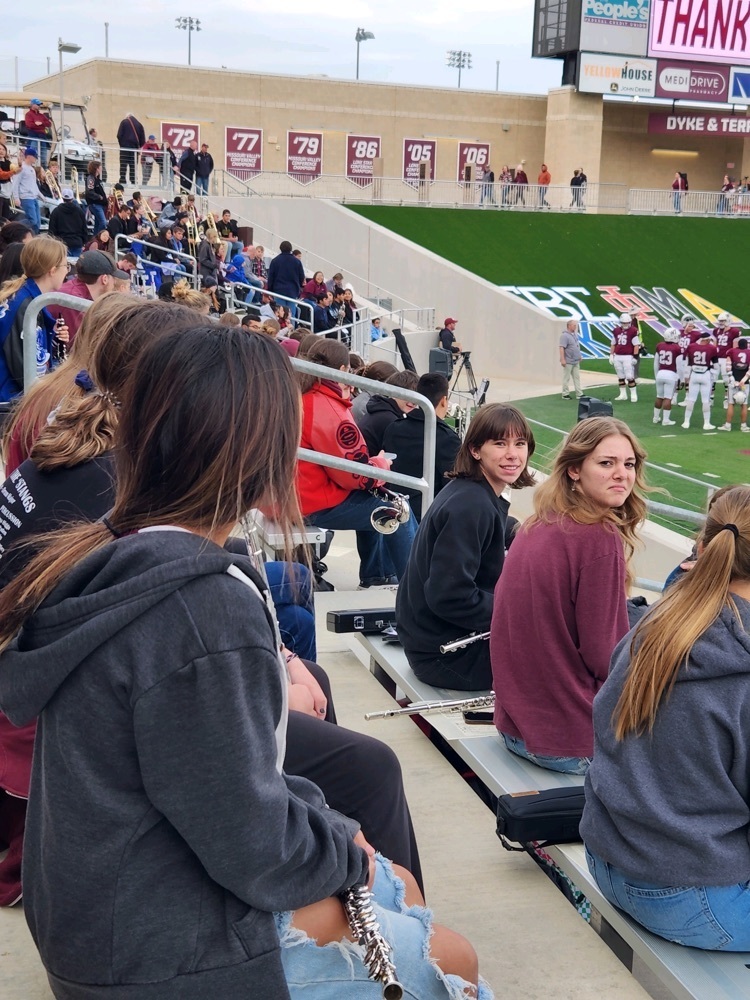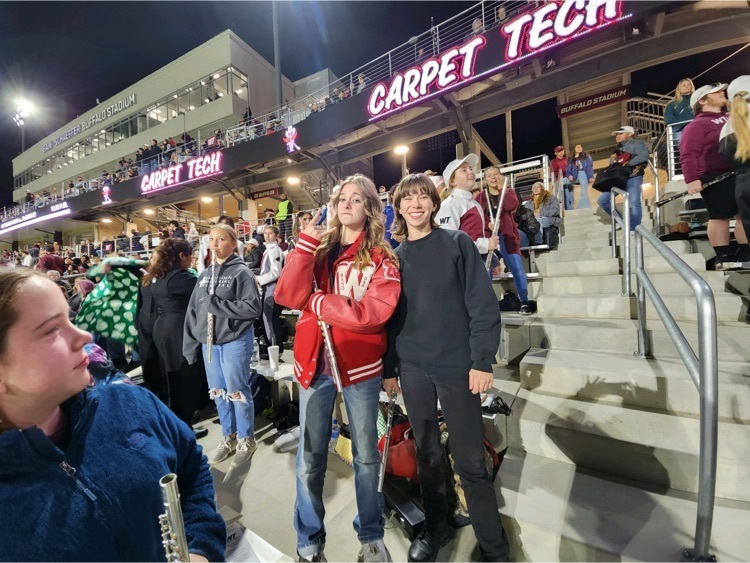 Today was Kaydence Mixon day at the high school. Several students and staff members wore Kaydence shirts or a color that symbolized childhood cancer (gold), Down Syndrome (blue/yellow) and/or leukemia (orange). Kaydence is fearfully and wonderfully made. We love her and the Mixon family at WHS! 🚀🚀🚀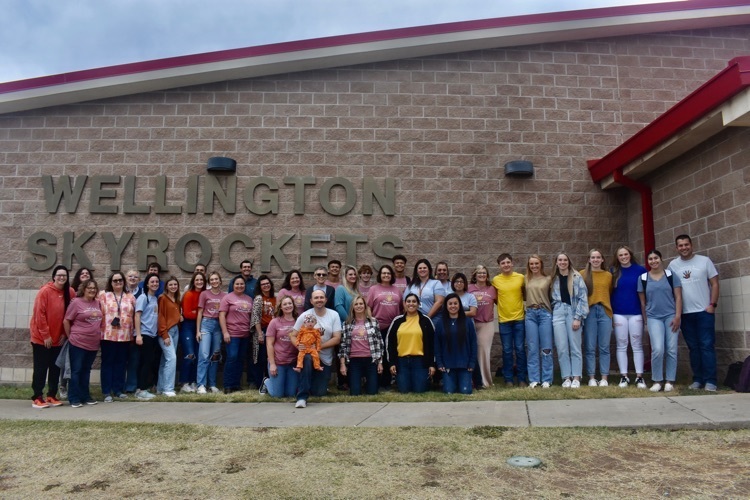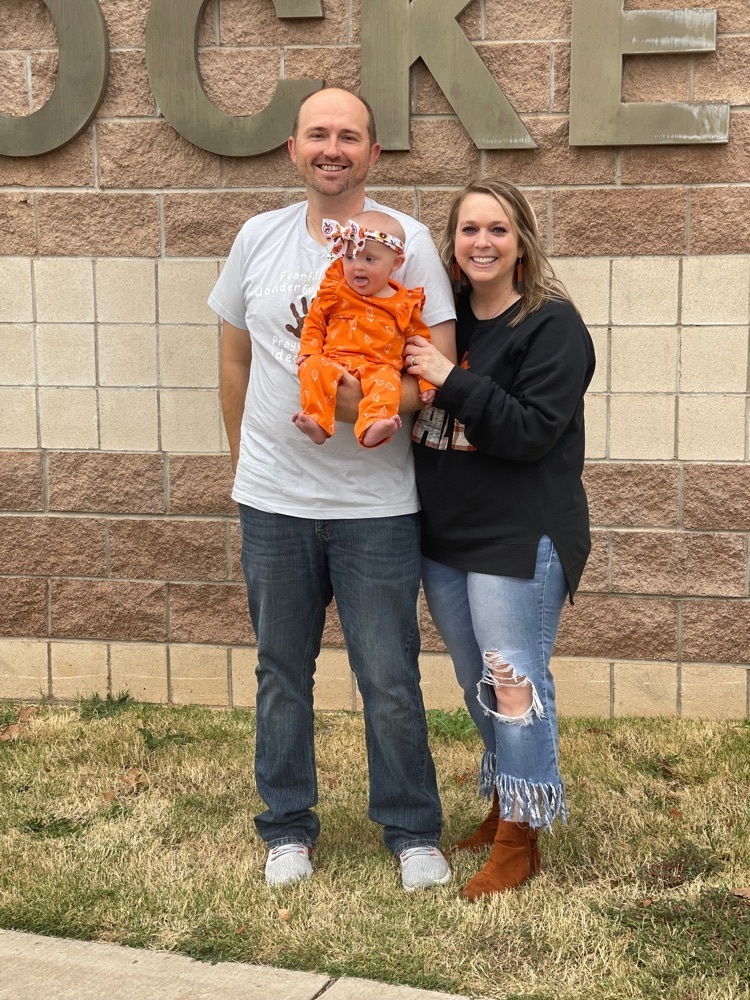 Lady Rockets open the season tonight at home against Spearman. JV game starts at 5pm followed by the varsity girls game at 6:15. Purchase your tickets in advance by clicking on the link below. 🚀🏀🚀
https://wellingtonisd.ticketleap.com/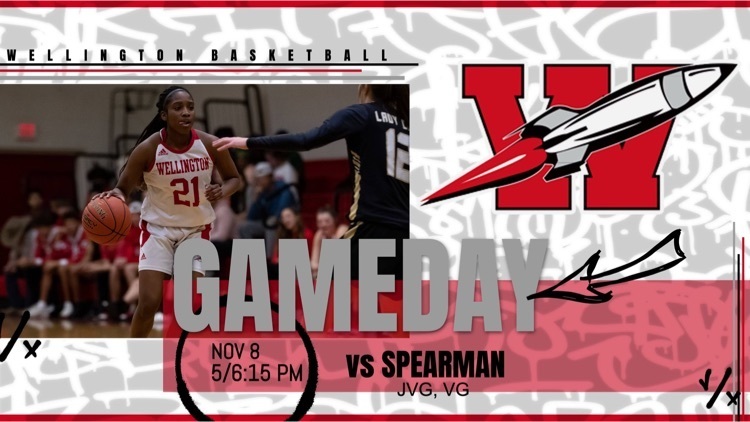 Wellington FFA competed at the Greenbelt District LDE contest held in Clarendon today. Heather Peters advanced to area winning the Jr Creed contest. Jasmin Moreno placed 1st and Sabrina Segovia placed 2nd in the Jr Spanish Creed advancing them to the area contest. Emma Flores placed 3rd in the Sr Creed Contest Jr quiz team placed 3rd consisting of Jacy Lampe Heather Peters Jasmin Moreno Sabrina Segovia Noah Cantu John Wall Kenady Skelton Bryn Philips Sr quiz team placed 6th consisting of Emma Flores Hunter Stark Kaseten Welch Trenton Wright Jossaline Cervantes Miguel Rincon Lissete Vela Trinidad Cantu Farm Radio team placed 5th Summer Owens Barret Phillips Caleb Strickland Harlee Gomez competed in the senior creed Jacy Lampe competed in the junior creed Congratulations! 🚀🚀🚀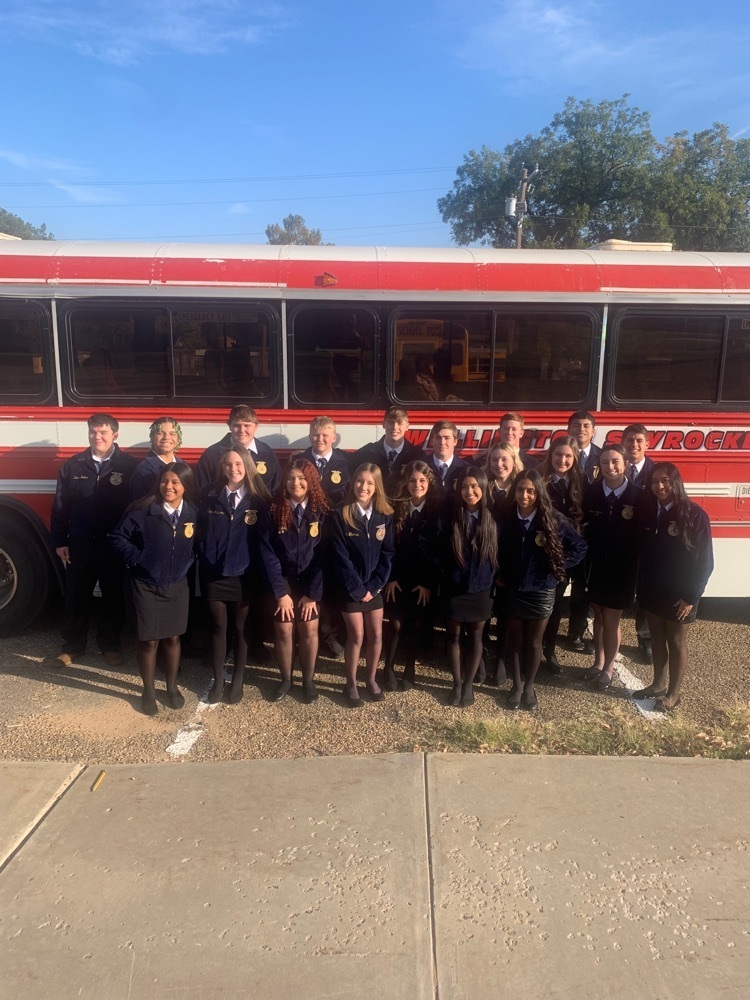 Here is this week in athletics. 🚀🏈🏀🚀 JV and Varsity Lady Rockets will open the season at home on Tuesday against Spearman. Skyrocket football opens the UIL state playoffs on Thursday!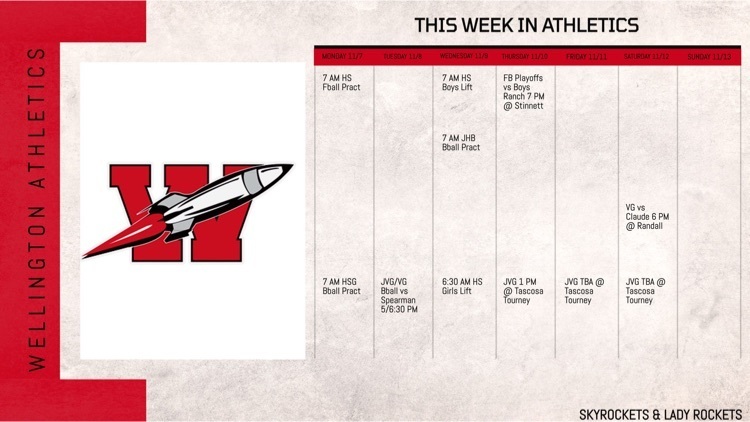 Due to the FFA competition tomorrow, we will be on a regular bell schedule but will switch 1st and 8th periods. So all WHS and WJHS students will start the day with 8th period. Lunches will be at regular time. 🚀🏀🚀

🚨 Skyrocket Playoff Football 🏈 Bi-District Championship 🚀 Wellington vs Boys Ranch 🏟 Comanche Field 📍Stinnett, TX 📅 Thursday, November 10 ⏰ 7 PM 🏆 #GBSzn Cash only at the gate, no online sales!

Your Skyrockets are your district champions defeating the Clarendon Broncos by a final score of 44 to 8. Stay tuned for information on the first round of the UIL state football playoffs which begin next week. Congratulations Rockets! We are so proud! 🚀🏈🚀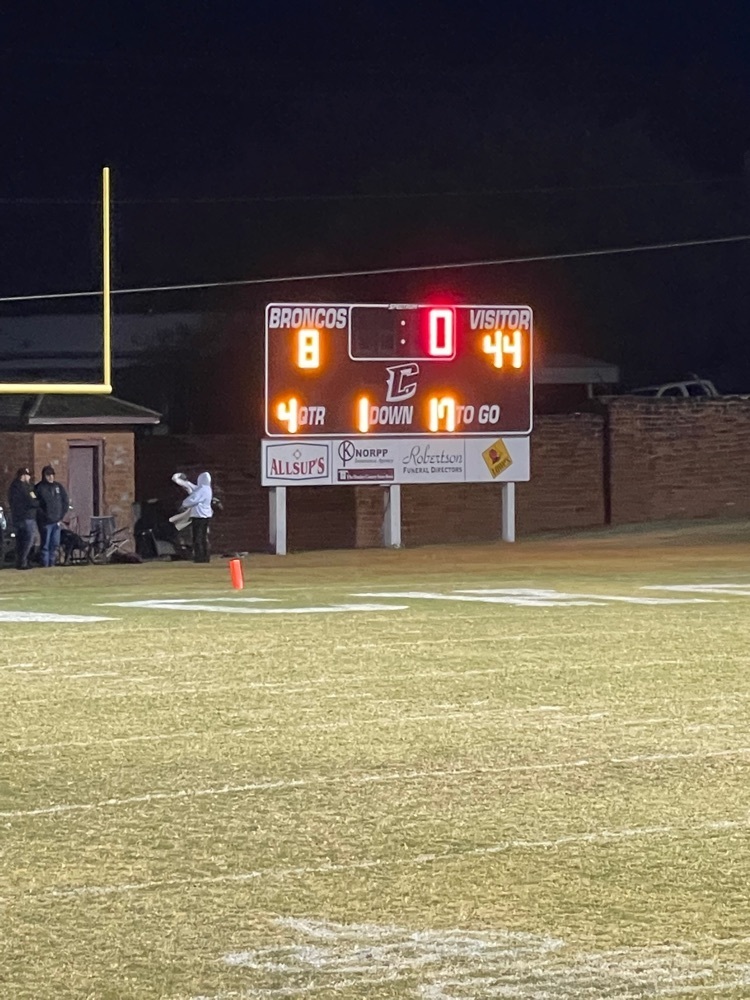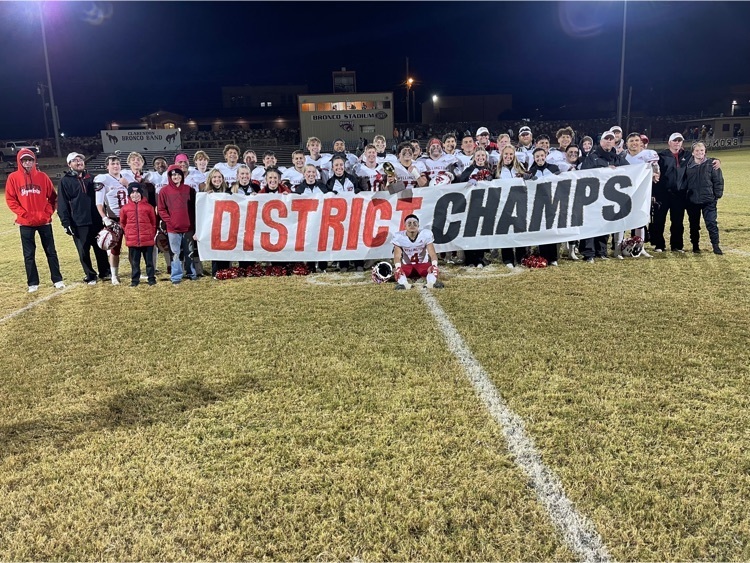 End of the 3rd quarter in the district championship game in Clarendon. 🚀🏈🚀 Wellington 44 Clarendon 8

Halftime in Clarendon in the district championship game 🚀🏈🚀 Wellington 22 Clarendon 0

End of the 1st quarter in the district championship game 🚀🏈🚀 Wellington 8 Clarendon 0