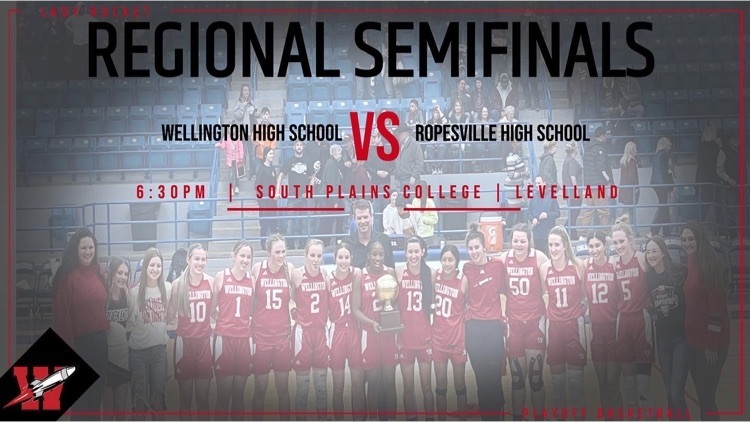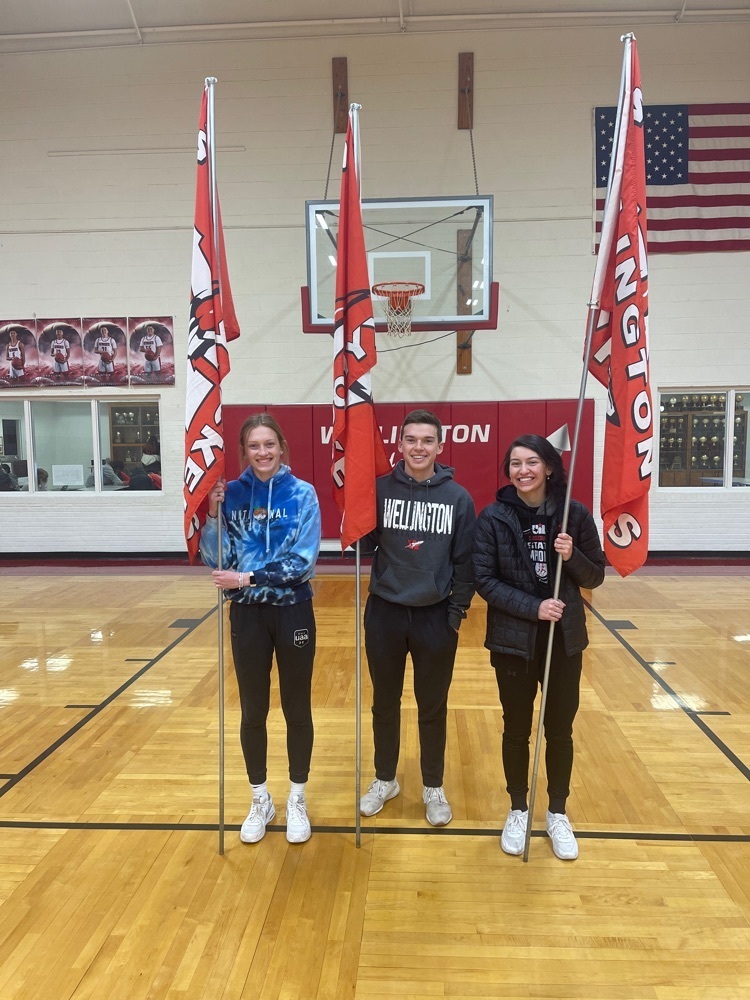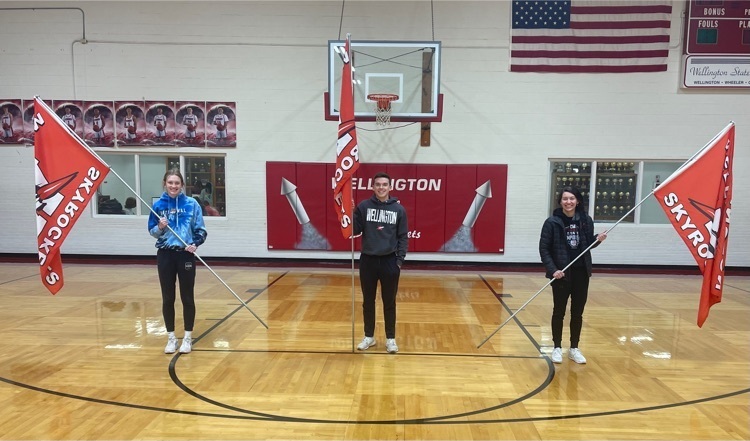 Due to basketball games this weekend, the boys season opening baseball game against Sanford Fritch scheduled for this Saturday, February 26th has been cancelled!

Varsity boys will play at 8:15 pm Friday night at Levelland High School. This is about 2.5 miles from the Texan Dome. Come watch our varsity boys play right after our Lady Rockets in Levelland. How often do you get a chance to watch two playoff games back to back in late February? Go Rockets go! 🚀🏀🚀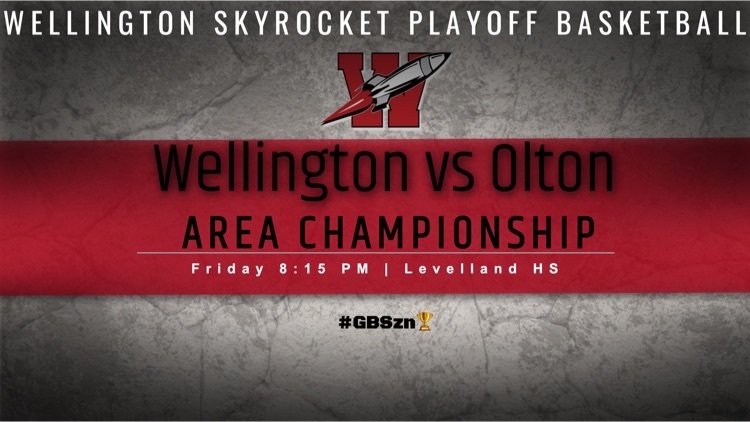 The bracket is set! Our Lady Rockets will open the regional tournament against Ropes at 6:30pm on Friday at the Texan Dome on the campus of South Plains College in Levelland. Be there and be loud! We love our Lady Rockets! 🚀🏀🚀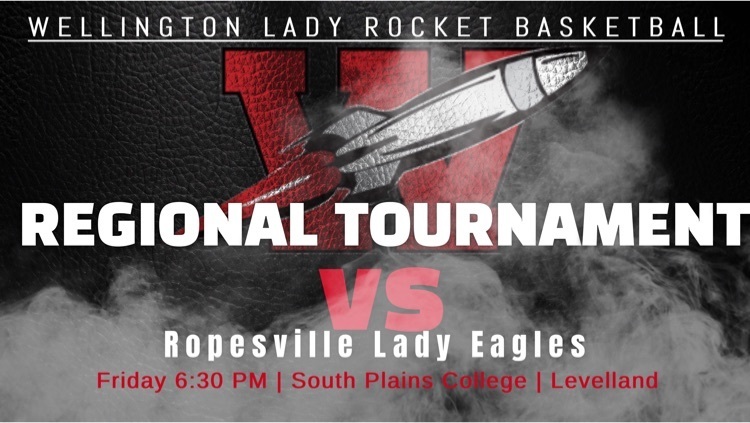 Nicolas Self signed on the dotted line today to continue his football career at Grinnell College in Iowa. Congratulations Nicolas! We are so proud of you! 🚀🏈🚀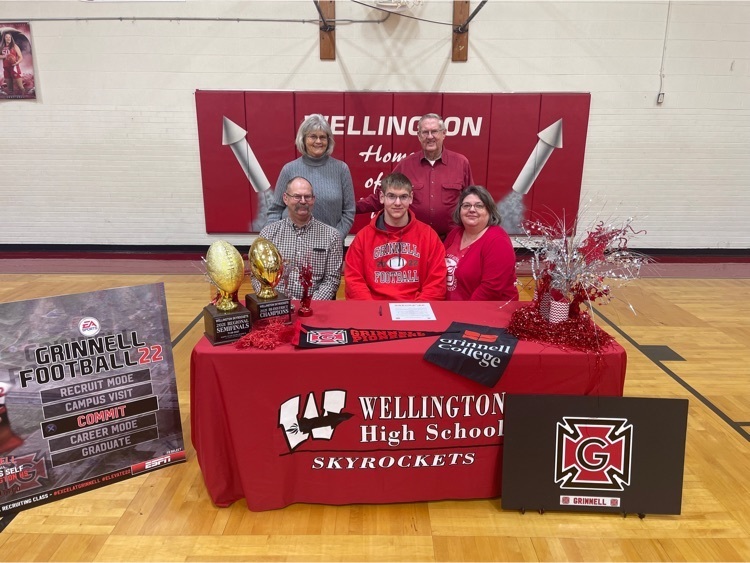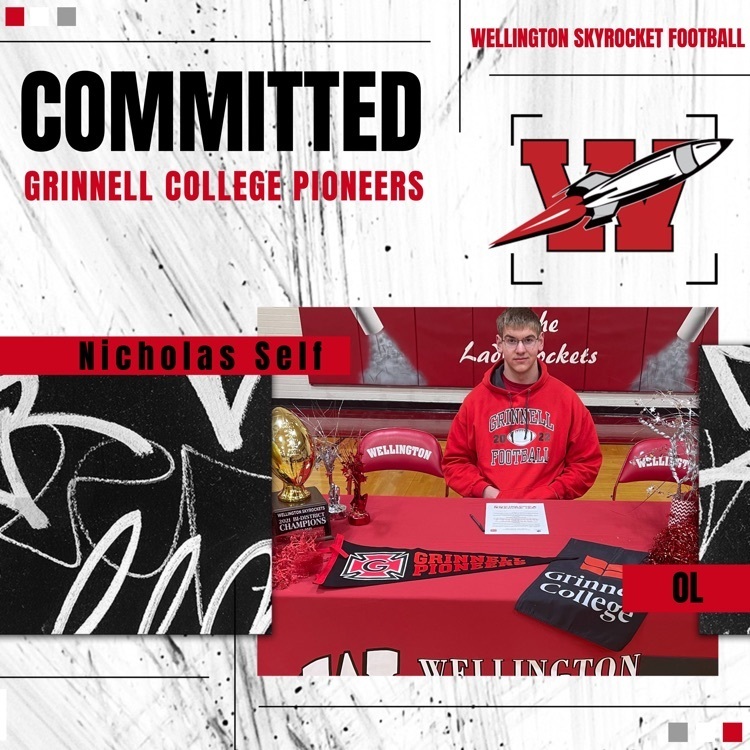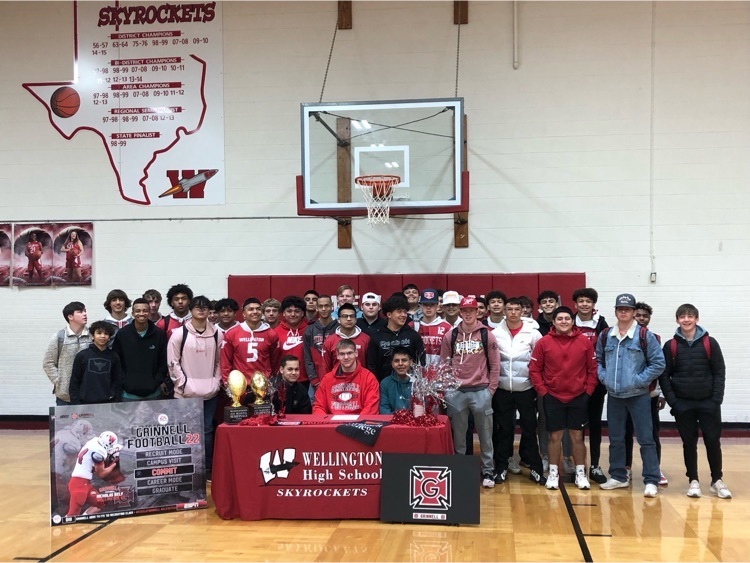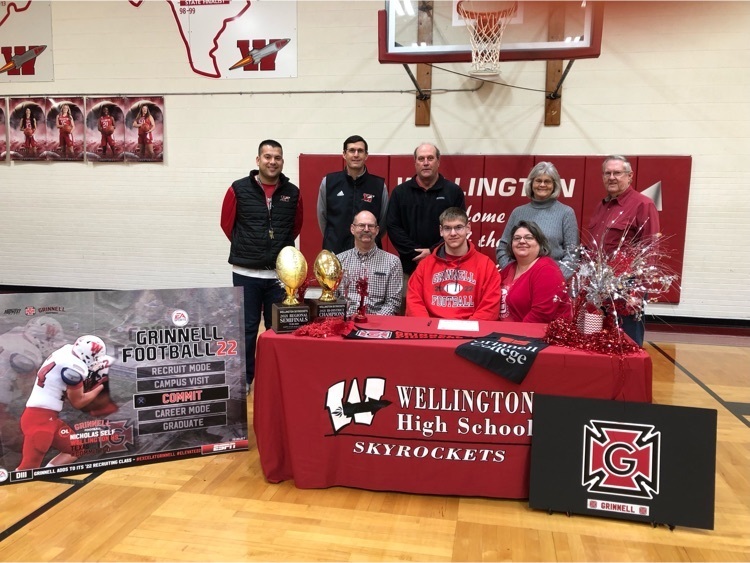 Our varsity boys open the UIL state basketball playoffs TONIGHT at 6pm in Miami. Tickets will only be sold at the gate for $5 each. Let's pack the stands and cheer loud for our Rockets! 🚀🏀🚀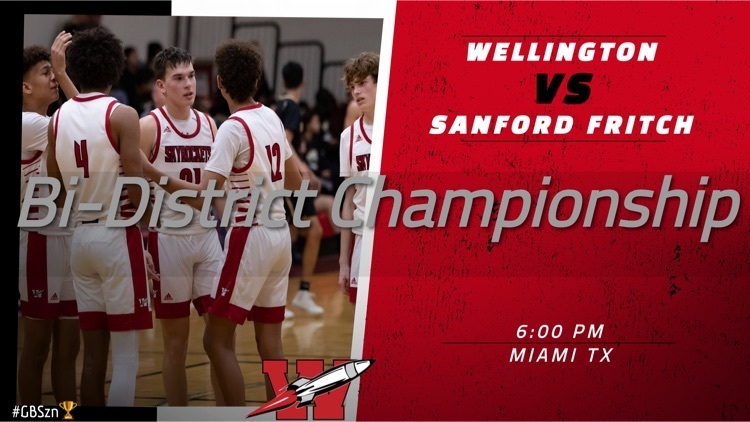 Want to watch a playoff game in our own backyard? Here's your chance! Our Lady Rockets will play our district rival, the Clarendon Lady Broncos at 8pm on Tuesday night in Childress with the winner advancing to the regional tournament next weekend. Make the short drive to Childress and let's pack the stands with the red and white. Go Lady Rockets! 🚀🏀🚀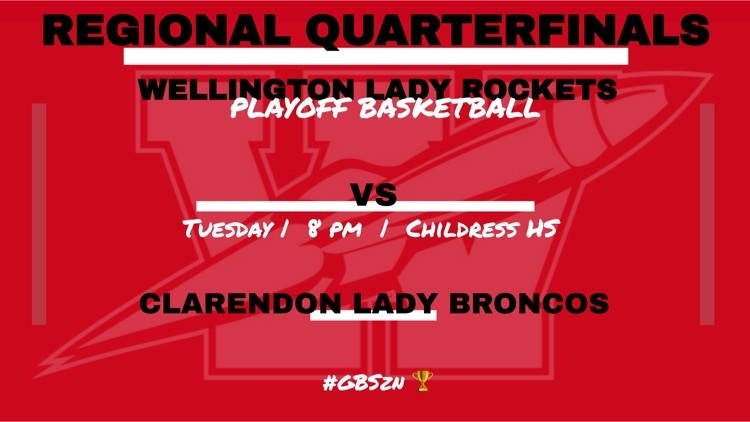 Our Rockets will play for the bi-district championship against the Fritch Eagles in Miami on Monday at 6:00. Rocket Nation, let's show our support for our varsity boys basketball team! 🚀🏀🚀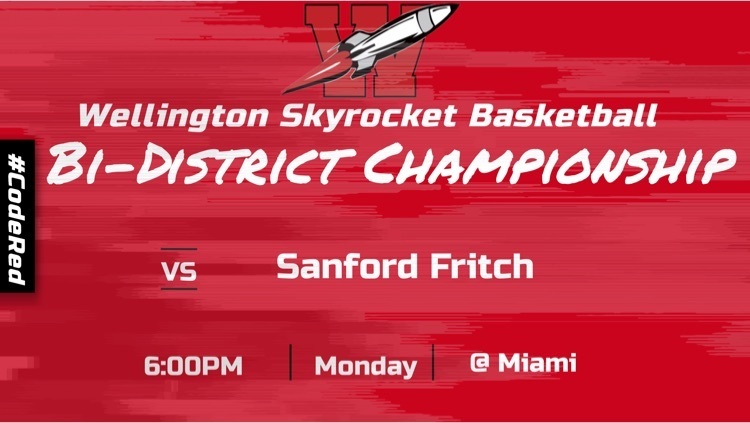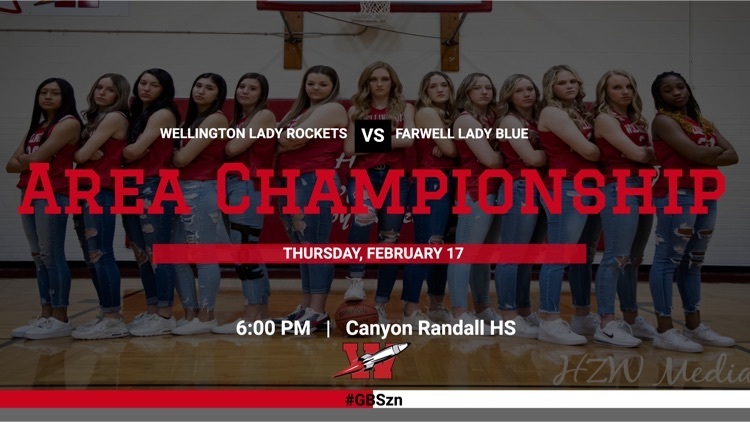 For the girls playoff game tomorrow night at Randall, all tickets must be purchased online or by using a debit or credit card at the gate. NO CASH will be accepted!  All tickets are $5. Fans are highly recommended to purchase tickets online prior to the game.  Tickets will be on ticketspicket.com under Canyon ISD. Go Lady Rockets! 🚀🏀🚀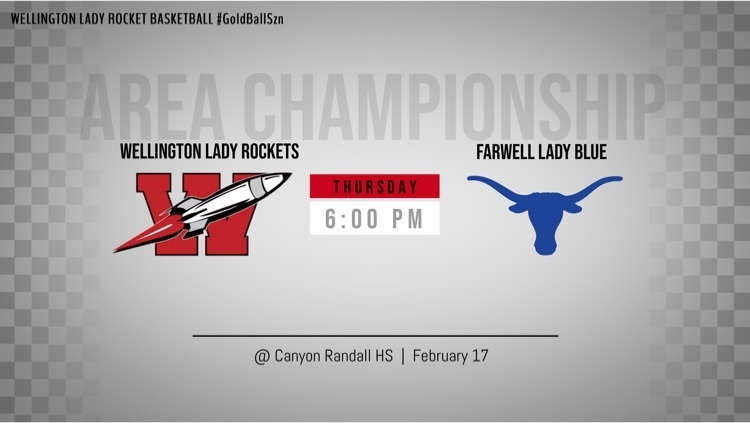 Our varsity boys will host Memphis tonight at 6pm in the district finale. Tickets can be purchased by clicking on the link below. There will not be a JV boys game today.
https://wellingtonisd.ticketleap.com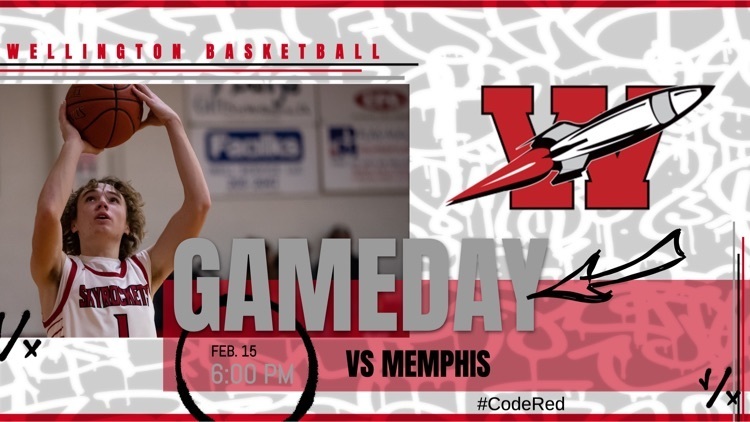 Wellington Vs Farwell 6:00pm Thursday @ Canyon Randall We will be the home team Tickets will be $5 for adults and $3 for students at the gate. 🚀🏀🚀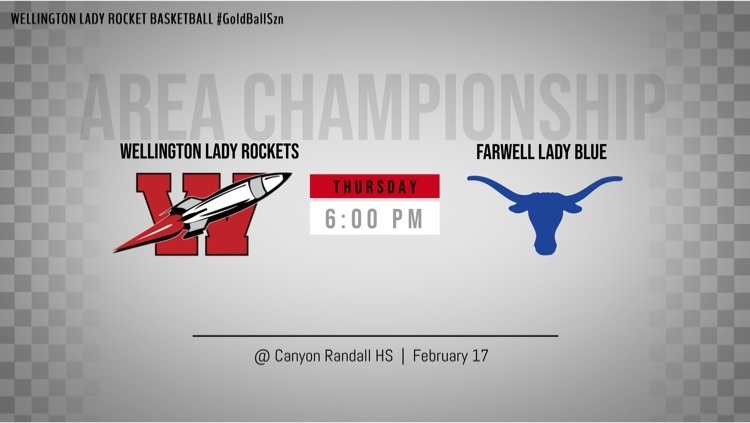 We love ❤️ our Lady Rockets! The bi-district championship against the Sunray Lady Bobcats is tonight at 6:30. Come show your love by supporting our Lady Rockets at Amarillo Caprock. Tickets can only be purchased at the door. Adult tickets are $5 and student tickets are $3.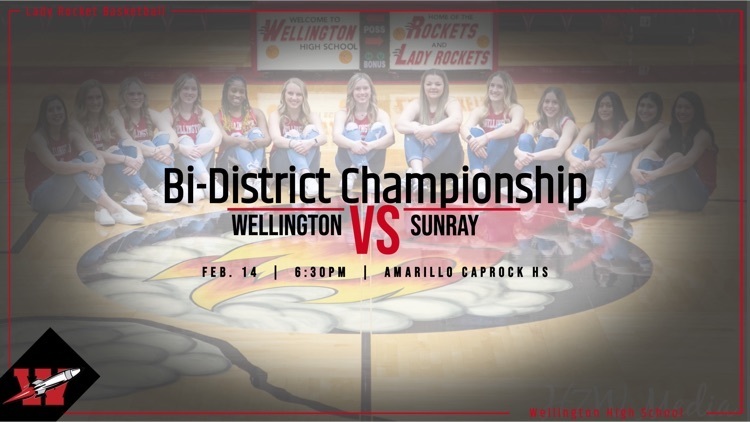 Our Skyrockets 🚀🏀 are playoff bound!!  Get your fan shirt now at the link below.  Order closes at 11:59pm on Sunday, 2/13 so don't delay!!  No extras will be ordered.  Playoff shirts will be delivered on 2/18.
https://gogearonline.com/wellington-bbbpo22

Lady Rocket Basketball Vs Sunray High School Bi-District Championship Monday 02/14/2022 Amarillo Caprock Activity Center 6:30 PM School will dismiss at 3:00

JV and varsity boys will be in action tonight in Wheeler starting with the JV boys at 5pm. You must purchase your tickets in advance by clicking on the link below. Go Rockets! 🚀🏀🚀
https://wheeler-isd.ticketleap.com/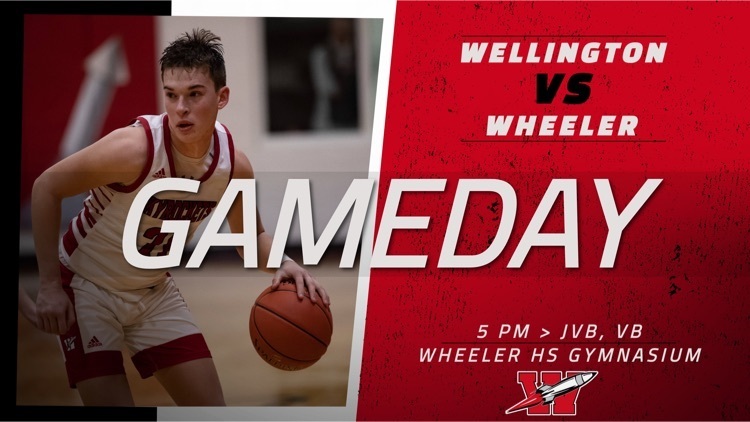 It's time for SPRING sports!  This online store features  a spirit 🚀 hat, hoodie, sweatshirt, and red 1/4 zip pullover.  Skyrocket 🚀 Baseball ⚾️, Tennis 🎾, Track🏃🏻‍♂️🏃🏾‍♀️, and Golf ⛳️ are all LIVE now!  Don't wait to place your order…the online store ends Sunday, 2/13 at 11:59pm.  No extras will be ordered.
https://gogearonline.com/wellington-spring22